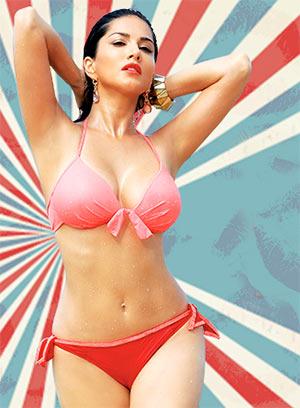 Filmmaker Dilip Mehta has made a documentary on Sunny Leone's life, titled Mostly Sunny Partly Cloudy. The documentary will have a worldwide release soon.
"It's a feature-length documentary," informs Dilip. "Sunny is endearing, warm, candid and emotional and takes one through her life trajectory with remarkable openness and confidence."
The film happened by sheer chance when a Canadian film company approached Dilip to direct a feature-length documentary on Sunny.
Recalling his first meeting with the actress, Dilip says,"Sunny, her husband Daniel (Webber) and I met at the Juhu Marriott in Mumbai over a year ago. From the moment Sunny came into the lobby ad walked all the way to the coffee shop, all eyes were focused on her. Her presence commands attention."
The Mastizaade actress has apparently bared her soul in the documentary.
"Over the course of one year in the making of our film, I can't recall a single incident when Sunny asked us to switch off the camera. She gave us unfettered access to her film sets, the making of music videos and to her family, friends and Team Sunny," he says.
What comes across very strongly in the documentary is a woman who is not embarrassed or apologetic about anything she has done.
"Sunny appears to be amongst a handful of people who seemingly has no regret of her life journey. She is non-evasive of her past avatar as an adult entertainer and of the choices that made her a hugely successful part of a multi-billion dollar industry," adds Dilip.