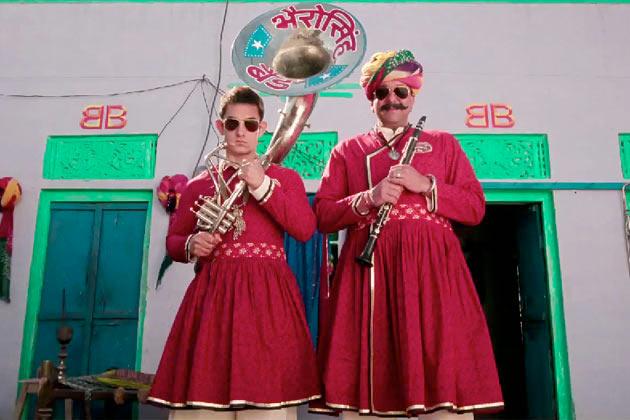 Rajkumar Hirani's Aamir Khan starrer PK is ready and up for release on December 18.

While Aamir and team must be making arrangements to have the film screened for their close friends and family ahead of its theatrical release, at least one of said screenings have been called off.

The Yerwada jail authorities have quashed the star actor-producer's plan to hold a special screening of PK for his costar Sanjay Dutt, who is currently serving his sentence there in the 1993 Bombay blasts case.

Khan had said on Sunday, November 9, that he would like to have a special show for Dutt.

Dutt, who plays a significant role in PK, had completed shooting his part of the film before he was sent to Yerwada.

"We
want to hold a screening for Sanjay... both Raju and I are trying to get official permission from authorities. If they permit us then we will be very happy," Aamir had said during the launch of one of the songs from the movie.
Meanwhile, Meeran Borwankar, Director General of Prisons, Maharashtra, said, "I also came to know about the special screening recently. For us, all inmates are equal and they have to follow the same set of rules. There is no question of special concessions."
Dutt has spent about a year in jail and has been released on extended bails twice in that period.
Since it attracted a lot of controversy, jail authorities are now treading with caution.
Last year, the authorities had arranged a cultural program in Pune in which Dutt was to participate but it had to be cancelled because of stiff opposition from some quarters.
Photograph: Aamir Khan and Sanjay Dutt in PK