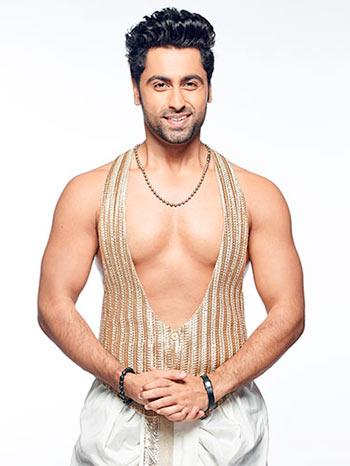 'Mandana Karimi and Keith Sequeira are the smartest people in the house; they know how to seek attention.'
'They know how to be around cameras and maintain themselves. They are classy, elegant and not cheap.'
Ankit Gera talks about his Bigg Boss stint.
Television actor Ankit Gera is the first contestant to get evicted from the ninth season of Bigg Boss. He was paired with singer Arvind Vegda.
Ankit, who shot to fame with the soap Sapne Suhane Ladakpan Ke, was surprised by his eviction, as he has a huge fan following.
"No one expected me to get evicted," he says. "I was friendly and normal to everyone, and they were all nice to me on my face. I didn't know people were b******* about me behind my back."
"Although it was a short journey, it was a different experience," he adds. "After I came out, I got to know that Suyyash (Rai) and Roopal (Tyagi) nominated me. I did not nominate my friends but my friends nominated me. It doesn't matter as everyone is here to play the game. I would love to return as a wild card entry but I will not be friendly anymore."
Roopal Tyagi is, in fact, Ankit's former girlfriend. In a conversation, she once mentioned that Ankit was trying to bring up their past to create issues in the house.
"I was saying what I felt, not taunting her. If she thinks like that, it's her point of view. But she was talking behind my back. If she had problems, she could have talked to me directly," he says.
Will they ever be friends after the show? "No, some relationships should be left the way they are," he replies.
The actor, who has a Casanova reputation, seemed quite different on the show. "The guy you saw inside the house is the real me -- easy-going, without holding any grudges. Someone who just wants to make everyone happy," he says.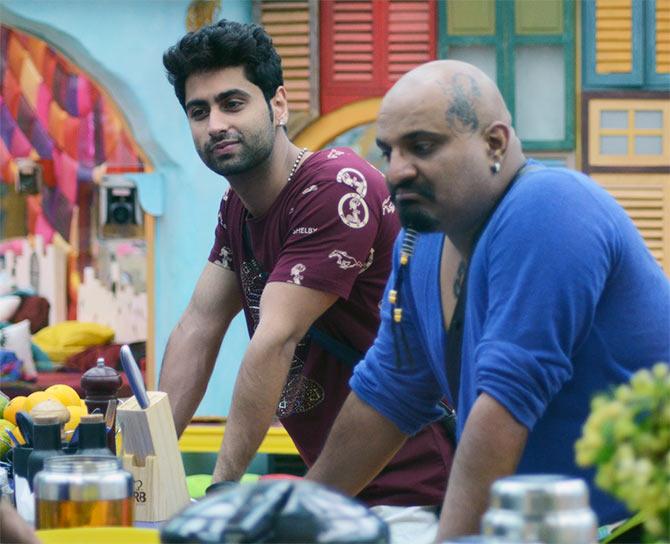 Image: Ankit Gera and Arvind Vegda
Ankit has good words to say about his partner, Arvind.
"We made a great pair. He is a gem of a person. I bonded well with him. He took good care of me, like a younger brother. I'll miss his songs, jokes and snoring!" Ankit says.
But Ankit feels let down by Suyyash, as the latter called him 'fake'.
"We know each other before we entered the house but are not close. You can give an opinion when you know a person well. You can't call me fake or make judgment when you don't me well."
So who's playing the game the best?
"Mandana Karimi and Keith Sequeira are the smartest people in the house; they know how to seek attention," he replies. "They know how to be around cameras and maintain themselves. They are classy, elegant and not cheap."
"The chemistry between Rochelle Rao and Keith is good. She is so good and open-minded," he adds.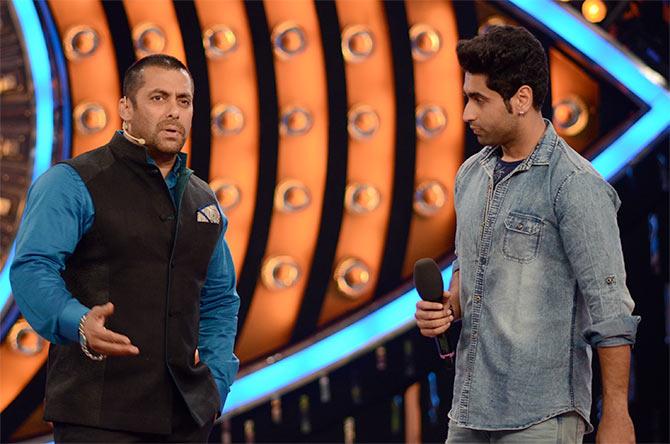 Image: Salman Khan and Ankit Gera
Ankit a big fan of the show's host, Salman Khan.
"The aura of Salman is something else. When he talks, everybody listens. He has a very good sense of humour. The things he said about me can actually change my life in a good way."
The one thing he missed the most in the house was his watch. "I plan things according to the time, even waking up in the morning," he explains.