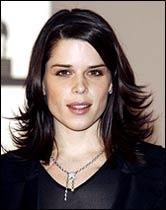 Neve Campbell may join Jimi Mistry and Kristin Kreuk for an epic romance called Partition, set around the time India gained Independence in 1947.
According to Zap2it, Scream-star Campbell will play Margaret Stilwell, a lonely woman helping Gyan (Mistry) live a quiet life after resigning from the army.
Gyan saves a young girl Naseem (Kreuk) during riots, and the film revolves around the strife that ensues.
The movie will be directed by Vic Sarin.
The music for the film will be composed by sitar maestro Ustad Ravi Shankar and legendary Hollywood composer Philip Glass.
Photograph: Getty Images