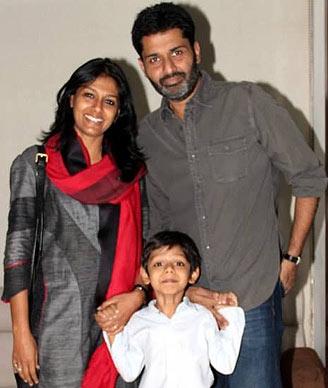 It's been a sad year for celebrity marriages in the entertainment world.
As the year came to a close came the confirmation of yet another seemingly happy marriage coming to an end.
After seven years of marriage, Nandita Das and Subodh Maskara have decided to separate. They have a six-year old son, Vihaan.
"Yes, it is true," Nandita confirms. "After seven years of marriage, Subodh and I have decided to separate. Thankfully, it is amicable. Our son is our foremost priority and as parents of a delightful and sensitive child, we request that his and our privacy be respected. There's nothing to hide and there's nothing more to be said."
Reluctant to elaborate on the painful situation, Nandita sighs, "Separation is never easy, more so if you have a child. For us, our son is our main concern and we are committed to ensuring his well-being."
When asked if she would continue to live in Mumbai or go back to Delhi where she lived for most of her life, she said she will stay in the city at least until her directorial feature Manto is completed.
Subodh is traveling out of the country was not reachable.