Tiger's dancing intimidates Nawazuddin.
Nawazuddin's acting intimidates Tiger.
Here's what happened when they launched the Munna Michael trailer.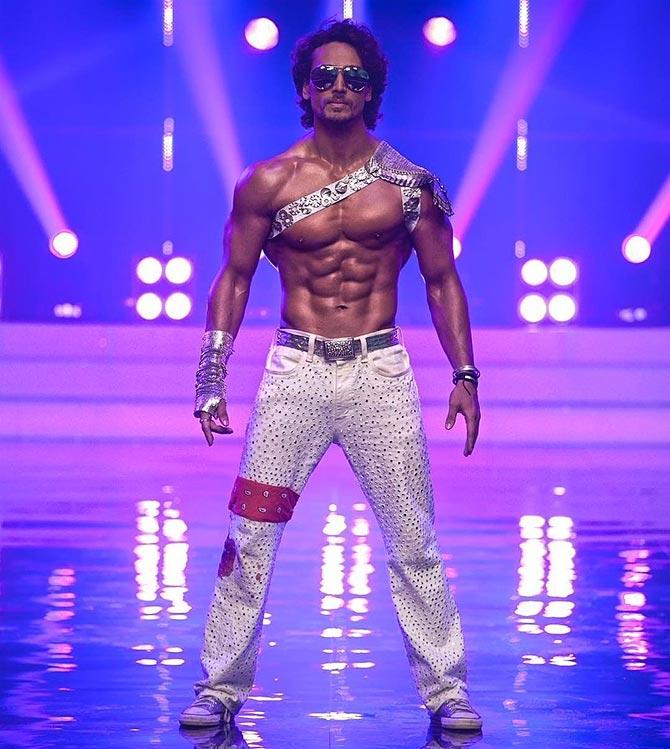 IMAGE: Tiger Shroff in and as Munna Michael.
It was as if the Michael Jackson poster on his walls always told him: 'Dance as if there is no tomorrow, as if no one's watching.'
And so, with Tiger Shroff's signature smooth moves, begins the trailer of his latest film, Munna Michael.
Munna, we learn, is a 'street con' from Mumbai who can dance like Michael Jackson and takes on the challenge of turning Mahinder Fauji (Nawazuddin Siddiqui), 'a ruthless gangster from New Delhi', into a 'first-class dancer' in just 30 days.
The glimpses of Tiger coaching Nawaz that follow are not only entertaining and funny, they are also the highlight of the Munna Michael trailer.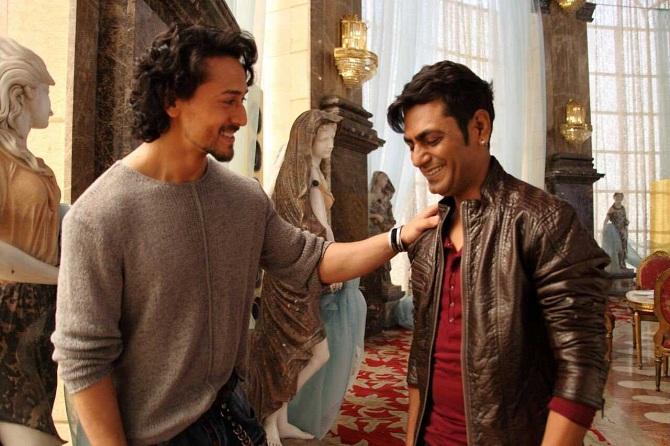 IMAGE: Tiger's sequences with Nawazuddin Siddiqui promise to be the highlight of the film.
Asked how it was to dance on screen, Nawazuddin told reporters at the Munna Michael trailer launch in Mumbai today, "Initially, I felt I was forced to do it, but I started enjoying dancing while doing the film... Dance is a passion just like acting. It's god gift to people. But I am not one of the gifted ones."
He said he could match only about "5 per cent" of Tiger's dancing skills, and added, "I can't be a dancing hero… I danced with a lot of difficulty and learnt a lot by observing Tiger's dancing steps. I can't dance like him."
Tiger, who was also present at the event, quickly added, "If he starts dancing too, 'humara kaam mushkil ho jayega' [our jobs will become even more difficult]. I don't think we will be able to perform as well as Nawaz sir. He is such a holistic actor."
For the 27-year-old Tiger, acting with Nawazuddin was intimidating, but also helpful.
"It was totally intimidating to work with him," Shroff said, "but it also helped me perform better, react better, on whatever dialogues which were coming from him. I've got to learn so much about the craft. He is a very hardworking actor, with every character his body language changes. He used to sit quietly in one corner, but when cameras used to roll he used to be superb."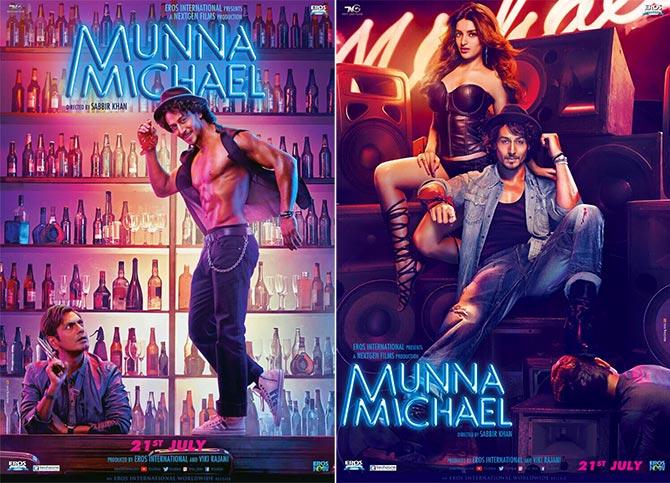 IMAGE: Munna Michael also marks the launch of Nidhhi Agerwal.
The trailer also gives a glimpse of Nidhhi Agerwal, who is making her Bollywood debut with the movie, as a starlet from Meerut who loves to dance and wants to win a major competition called Dance World.
But it is clearly a film that belongs to Tiger and Nawaz.
Directed by Sabbir Khan, Munna Michael is scheduled to release on July 21.