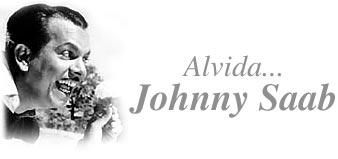 The original King of Comedy, Johnny Walker brought a smile on the face of millions with his antics, his wit and humorous disposition.
Born Badruddin Qazi, he went on to become the epitome of comedy in Hindi cinema, rubbing shoulders with the top actors of his time.
Who can forget his wonderful camaraderie with another comedienne, Tun Tun, or his carefree performance in Yeh hai Bambai meri jaan or in Sar jo tera chakraye.
The legend passed away in Mumbai on Tuesday.
Johnny Walker on rediff.com
But where are the comedians: Johnny Walker
Chacha 420
'His work speaks for himself'


Related links
The Chachi 420 review
Classics revisited: Naya Daur
Johnny Walker remembers Mukri