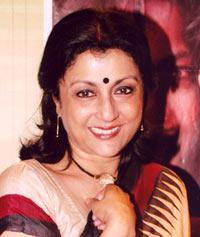 Aparna Sen, who worked with late cinematographer Ashok Mehta in three films -- 36 Chowringhee Lane, Paroma and Sati -- pays tribute to the legend.
When Aparna Sen started her career as a filmmaker with the exquisite
36 Chowringhee Lane
in 1981, she teamed up with cinematographer Ashok Mehta for the first time.
On hearing of Mehta's death, Aparna Sen claims she's shattered. "The last time I met him was at the Mumbai premiere of my film
The Japanese Wife
. I can't believe he's gone. I didn't even know he was suffering from lung cancer. But then I am not really that close to Mumbai. Ashok gave visual meaning to thoughts that would have otherwise remained embedded only in my head. I feel a deep sense of loss at his going."
Recalling the beginning of their collaboration, Aparna says, "We did three films together --
36 Chowringhee Lane, Paroma
and
Sati
. I would have liked to do more films with him but Bengali films are made on shoestring budgets. Of course, Ashok would have reduced his remuneration for me but we still couldn't afford him. The process of getting a camereman from Mumbai to Kolkata was finally prohibitive."
And to think
36 Chowringhee
Lane
was to be shot by Govind Nihalani.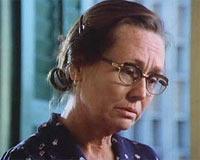 Says Aparna, "Yes, I was thinking of Govind Nihalani for 36 Chowringhee Lane. Govind was very keen but he had been employed at that time as the second-unit cinematographer of Richard Attenborough's Gandhi. I'd have had to wait one year.
"My producer Shashi Kapoor other cinematographers. He asked me to check out their work, and I did. Then I saw a film called Witness that Ashok had shot. It wasn't even colour-corrected. The story was very run-of-the-mill but the shot-takings were innovative and creative. So I decided I wanted only Ashok.
"Ashok and I sat and discussed the visual style of the film. We consulted paintings, art books, the works. Then Ashok asked me to describe the look of my film in one line. I said, 'If a rose was pressed inside a book for a long time, you know what the colours would be?'
"Ashok immediately understood what I wanted. I was brand new in 36 Chowringhee Lane and completely ignorant of the technical aspects of fikmmaking. Ashok was a pillar of strength. He said, 'Don't worry about anything. Just tell me what pictures you see in your head and I'll put them on screen.'
"There was a graveyard scene after Jennifer Kapoor's brother dies. I told Ashok, 'I see everything being wet at the graveyard. I see Jennifer in black while every other colour is blurred.' Ashok immediately caught on and said, 'You know, Reena -- he used to call me Reena -- you are talking of what one sees through a tele photo-lens.' I didn't know what lenses to use. I just knew what I wanted to see on screen and he would put it there."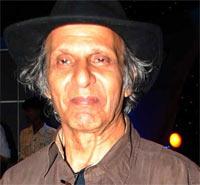 Aparna Sen's Paroma was shot in two languages. "By the time Ashok and I worked in Paroma, I was technically far more informed. There was a scene in Raakhee's mother-in-law's room. There were no windows in the room. I told Ashok to imagine windows in the room and do the lighting accordingly. You know what he did? In front of the light, he put shadows of grills to create an illusion of windows.
"Then there was a room which was supposed to a symbol of Raakhee's childhood. He created exactly what I wanted. I could speak my mind freely with Ashok. I was so young and outspoken but he never minded my observations."
Aparna's Sati in 1989, featuring Shabana Azmi, was shot largely in the rains.
Recalls Aparna, "We shot outdoors but we created artifical rain. It was freezing winter. Shabana fell ill. Ashok was so considerate, he insisted on heating up the water for Shabana's artificial rain."
Sighs Aparna, 'I will miss Ashok. I missed him in every film that we didn't work on."