It's a boy!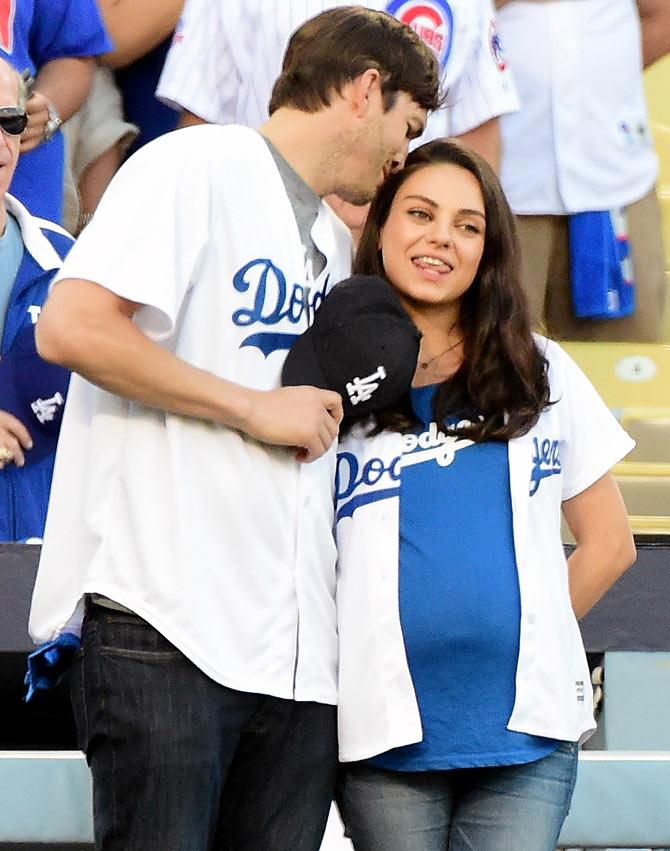 Proud parents Mila Kunis and Ashton Kutcher have been blessed with a new addition, a baby boy, to the family of three.
The 33-year-old actress gave birth to her second child on November 30, making the Kutcher household an official four-member family, reports E! Online.
The couple has not released his name yet.
The Ranch actor previously spilled the news of the sex of his second child while making a guest appearance on the Today Show and chatting with Savannah Guthrie.
Describing how his daughter has responded to the news of becoming a big sister, he joked that she was still wrapping her mind around what it would mean to bring another child into the family, not quite understanding the whole pregnancy thing.
'She points to Mila and she's like, 'baby brother' when she points to the belly and then she points to dad and she goes, 'Beer!' So I think she gets there's something in the belly but I don't quite think that she knows that it's not going to be a plastic doll yet,' he shared on the show.
Back in October 2014, the married duo and That '70s Show co-stars welcomed their first child, a baby girl named Wyatt Isabelle Kutcher, into the world.
The two, who had been engaged since February 2014, married in July of the following year in front of friends and family at a stunning ranch just outside of Los Angeles.
In the picture: Ashton Kutcher and Mila Kunis on the field during the National League Championship Series at the Dodger Stadium, Los Angeles, on October 19, 2016. Photograph: Harry How/Getty Images