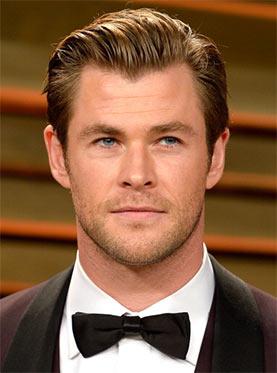 Hollywood hunk Chris Hemsworth is People magazine's Sexiest Man Alive!

Here's everything you need to know about this Australian hottie...

That Chris Hemsworth is a major dreamboat in the crowded galaxy of Hollywood stars is a widely acknowledged fact.

With People's newest Sexiest list comes a whole new level for this handsome actor from down under.

What's even more interesting about him is his real life.
Read on!
Image: Chris Hemsworth. Photograph: Pascal Le Segretain/Getty Images
Brothers in arms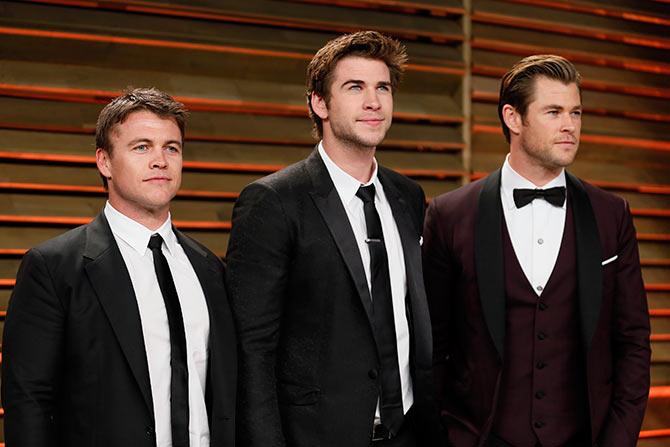 Image: Luke, Liam and Chris Hemsworth. Photograph: Danny Moloshok/Reuters
Chris Hemsworth, 31, has two brothers -- Luke (33) and Liam, who is 24.

Both Liam and Luke are actors too.

While you may remember Liam from The Hunger Games films, as the former flame of Miley Cyrus, Luke has acted only in Australian projects and runs a flooring business.


Family guy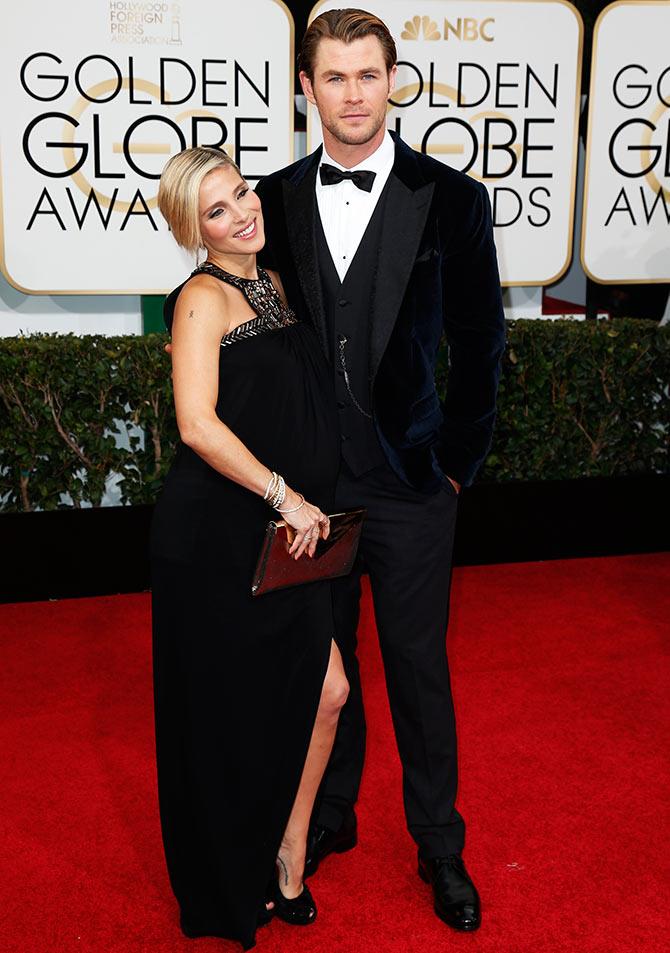 Image: Chris Hemsworth with wife Elsa Pataky. Photograph: Danny Moloshok/Reuters
Hemsworth is married to Spanish actress Elsa Pataky, who is 38, since 2010.

They had met through their respective representatives and began dating earlier the same year.

The couple has three kids: daughter India Rose and twin sons, Tristan and Sasha.

The gorgeous Norse god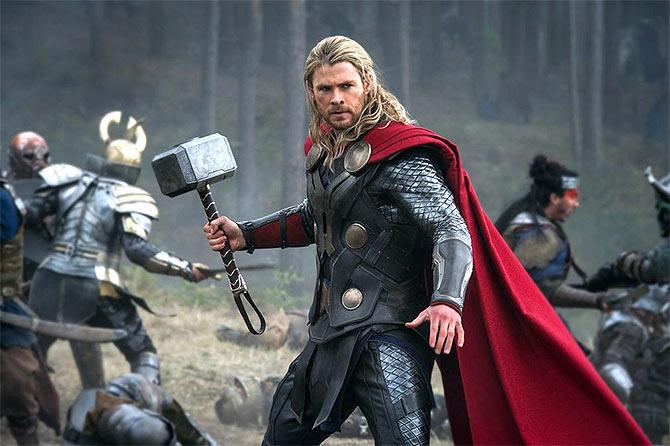 Image: Chris Hemsworth in Thor
Hemsworth gained 20 pounds in muscle weight for his role of Thor. He initially had trouble fitting into his suit.

In an interview, he also mentioned how kissing his costar Natalie Portman in the movie was weird 'but in a good way.'

Interestingly, Liam had auditioned for the role of Thor too and made it as far as the final four but Chris eventually snagged the role.
Oz-ing charm
Hemsworth and his brothers were born in Melbourne to Leonie and Craig Hemsworth, a social-services counselor.

Before he forayed in acting, Chris worked as a landscaping artist with his brother Luke's firm. He was also seen in some Oz shows like Home and Away.
Superhero to the rescue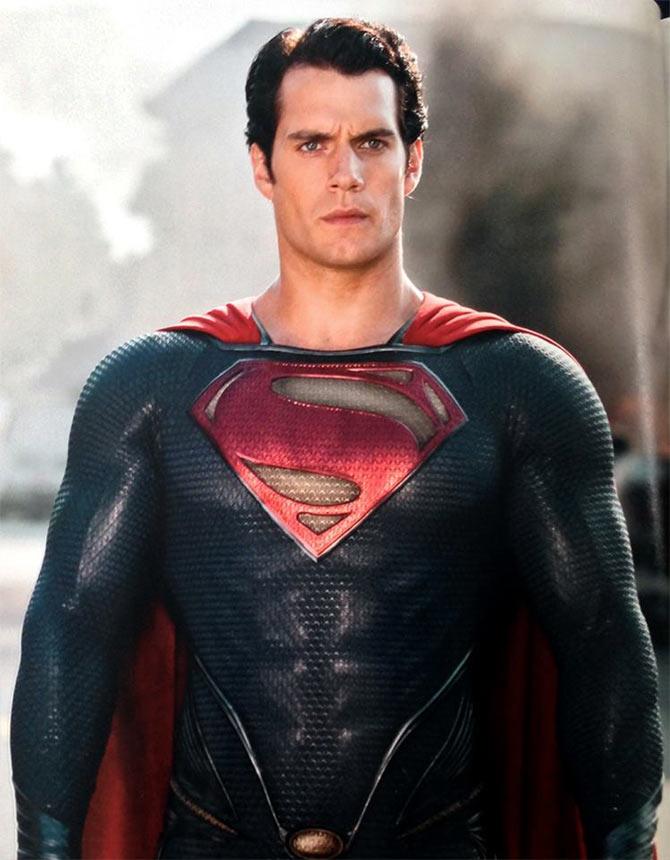 Image: Henry Cavill as Superman
It is reported that Chris advised British actor Henry Cavill (who was then set to play Superman) at a previous Comic Con to just go ahead and do it.

'Don't worry about it. The fans are a lot more supportive than you think. They're behind you the whole way, so just enjoy it,' are believed to be his exact words to Cavill.
Reality TV star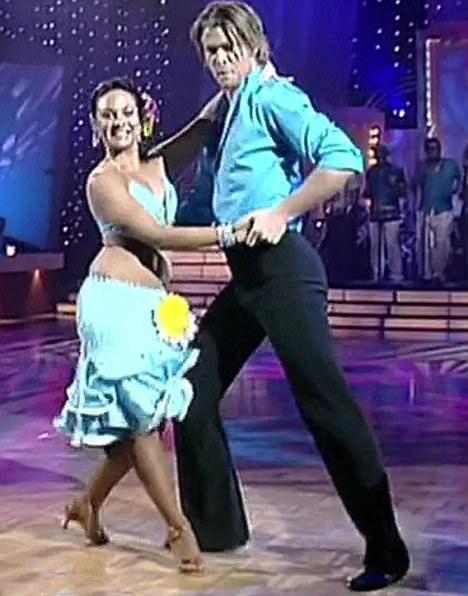 Image: Chris Hemsworth with his dancing partner on the Australian Dancing With The Stars
Before big budget films came his way, fame came to Chris in the form of a stint on the 2006 season of Dancing With the Stars.

He was the fifth contestant to be eliminated.
The bush life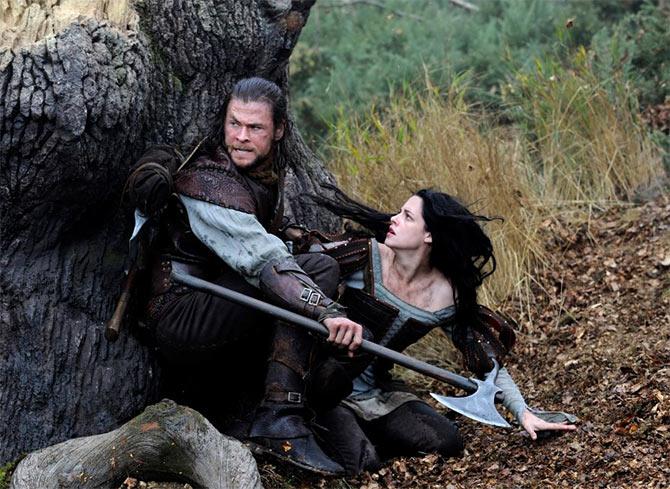 Image: Chris Hemsworth with Kristin Stewart in Snow White And The Huntsmen
The Hemsworth boys also lived in a small Aboriginal community in the Outback called Bulman for a while.
Chris reportedly said in an interview that he used his bush upbringing as inspiration for his role in Snow White and the Huntsman.
Sibling rivarly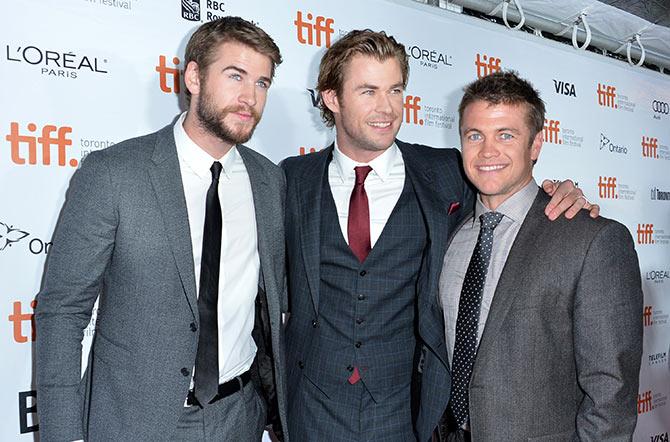 Image: Liam, Chris and Luke Hemsworth. Photograph: Alberto E Rodriguez/Getty Images
When they were kids, Luke and Chris would wrap Liam in "protective" layers of clothing and then stalk him around the backyard and shoot him with air rifles, Buzzfeed reported a while ago.
Liam got his own back at Chris.

Their fighting was so bad that Chris had to stay with separate relatives while Luke and Liam stayed at their grandparents' house when their parents went on holidays.
Chasing the American dream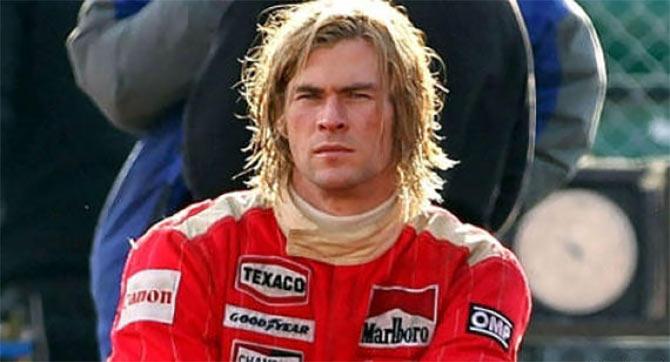 Image: Chris Hemsworth in Rush
While Luke stayed back in the Australia, Chris was the first one to move to the US and Liam followed suit a few years later in 2009.

The brothers first stayed in the guest house of Chris's manager William Ward before moving into their rented Los Angeles apartment.

Goodwill ambassadors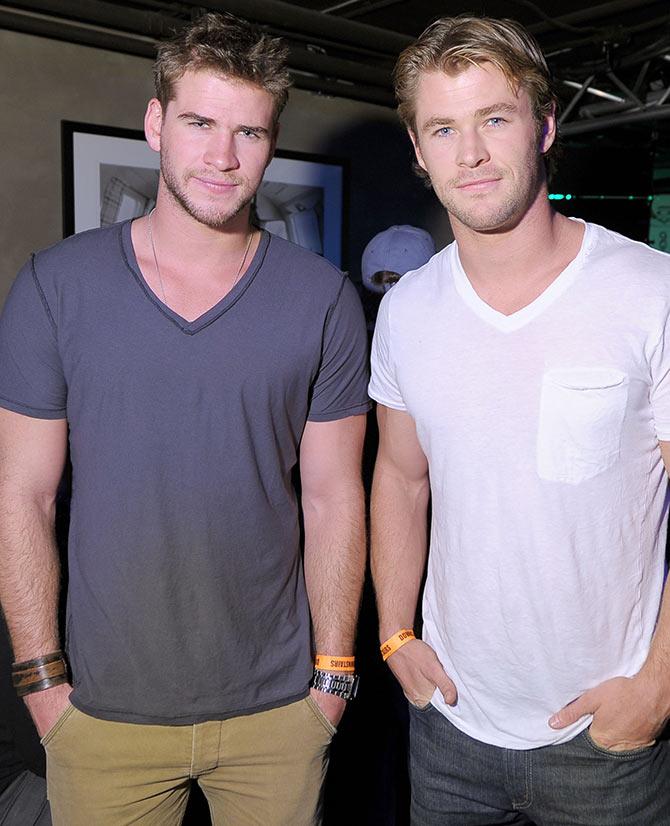 Image: Liam and Chris Hemsworth. Photograph: Michael Loccisano/Getty Images
Chris and Liam are both ambassadors for the Australian Childhood Foundation, a child protection organisation.