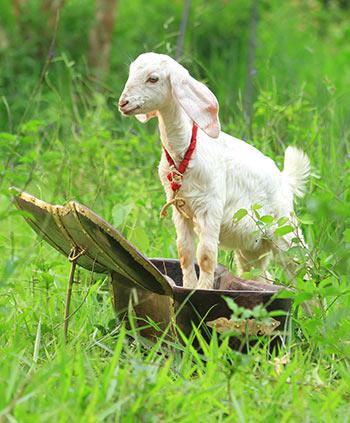 Yes, you read that right.
This is the heroine of Jayasurya's latest film, Aadu Oru Bheekara Jeeviyanu. And her name is Pinkie.
"We went to several goat farms in search of a cute and bubbly she-goat. During a location search we found Pinkie, quite accidentally. She turned out to be a surprise, with no tantrums or nervousness," laughs Midhun Manuel Thomas, the director of the film.
Midhun had co-written last year's hit, Ohm Shaanthi Oshaana.
Aadu Oru Bheekara Jeeviyanu is about the manager of a village tug-of-war team.
The goat is the prize the team wins in a competition.
The film narrates the funny journey the tug-of-war teammates have with Pinkie.