'People told me that I was 'crazy' to do a non-glamorous role at the beginning my career.'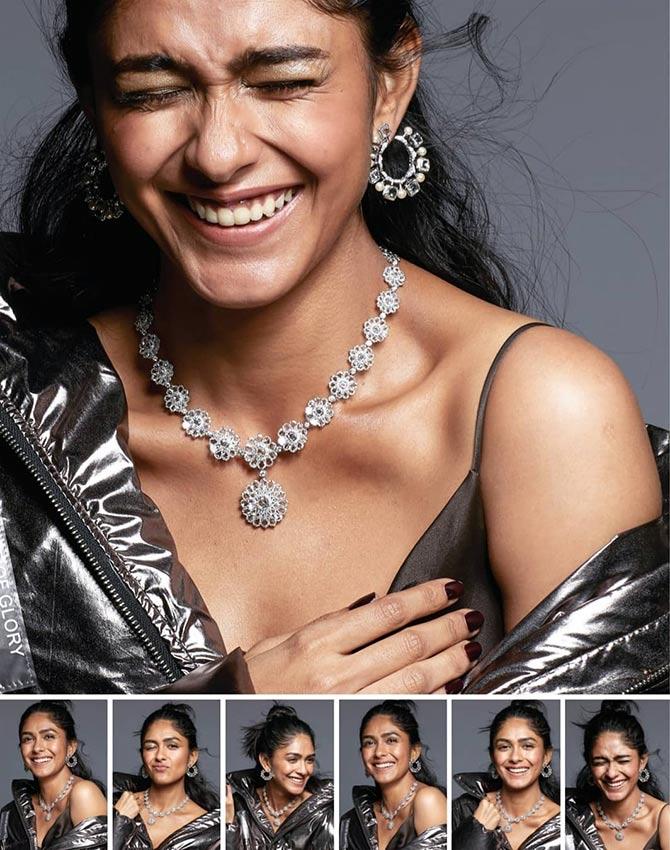 Mrunal Thakur got her first proper taste of success when she starred in Ekta Kapoor's television show, Kumkum Bhagya.
She went on to do important movies that make her filmography look really good.
Love Sonia started her film career, followed by Super 30 and now, Batla House.
And to think Mrunal, who has been living in Mumbai for the last 10 years, wanted to become a dentist originally.
"It was difficult to convince my parents because we belong to a very orthodox Maharashtrian family. But I think my dad realised that this is what I want, so he did not stop me," Mrunal tells Patcy N/ Rediff.com.
Were your parents hesitant about your acting dream?
Of course they were.
They were hesitant when I told them I'm doing a degree in BMM (Bachelor of Mass Media), not BDS (Bachelor of Dental Surgery).
I remember he said you have such good marks, why do you want to get into media?
During my second year of college, Star Pravah Marathi channel was holding auditions, and I had to do monologue on the topic, Mother.
I am very attached to my mother, and I was staying away from her at that time.
Since Marathi is my mother tongue, I could really feel the emotions.
The casting director was impressed, and told me Star Plus wanted to test me for a role.
That's how I got my first television show, Mujhse Kuchh Kehti...Yeh Khamoshiyaan.
I was not 18 then, so I had to call my father, as they wanted to shoot in Kolhapur and London.
My dad flew from Kerala to Mumbai and told me, 'Beta, we don't want negative or positive publicity. Let's stay away from the media.'
But I really wanted to do it.
I told him it would be my first and last show.
He was not convinced but he did not stop me.
But since the cast and crew were Maharashtrian, he was happy.
Since I was a minor, my mother accompanied me to London.
It was difficult to convince my parents because we belong to a very orthodox Maharashtrian family.
But I think my dad realised that this is what I want, so he did not stop me.
I owe my career to my father.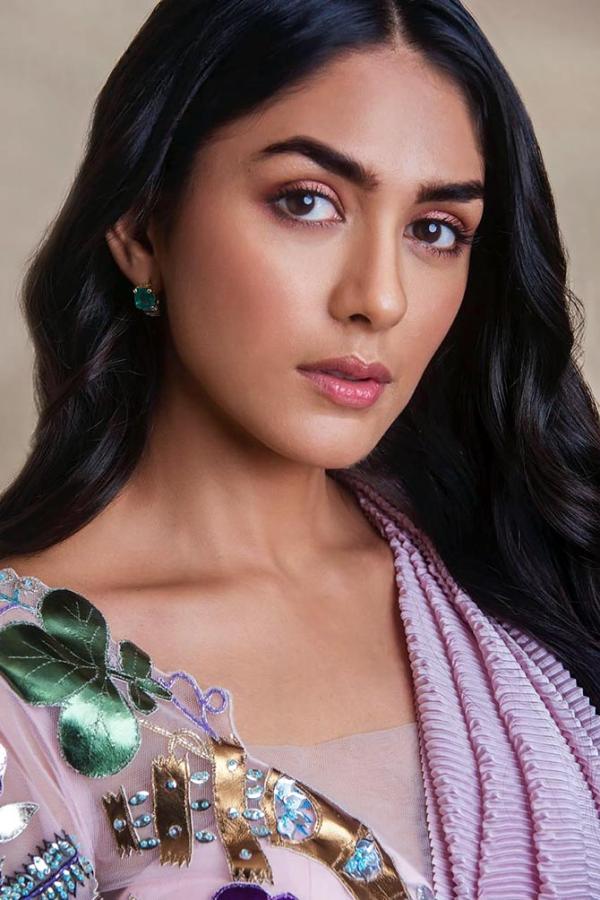 Khamoshiyaan, of course, was not your last show.
Khamoshiyaan did extremely well but it shut in three months.
This was the last chance my father gave me, and it fizzled out.
He asked me what my next plan was.
I told him there was another offer.
So he said, what are you waiting for?
I couldn't believe he was giving a go ahead!
Then I did the bi-weekly show, Har Yug Mein Ayega Ek Arjun, where I played a journalist.
My parents wanted to see me in Marathi cinema because we would watch a Marathi film every weekend.
So I did three Marathi films -- Hello Nandan, Vitti Dandu and Surajya.
I wanted to experiment, so I signed up Kumkum Bhagya.
That changed everything for me.
It became really popular in India and abroad. Because of that, I would travel to Jakarta and many other countries.
I always tell Ekta (Kapoor, producer) that I'm her heroine.
As an actor, I grew on the sets of Kumkum Bhagya.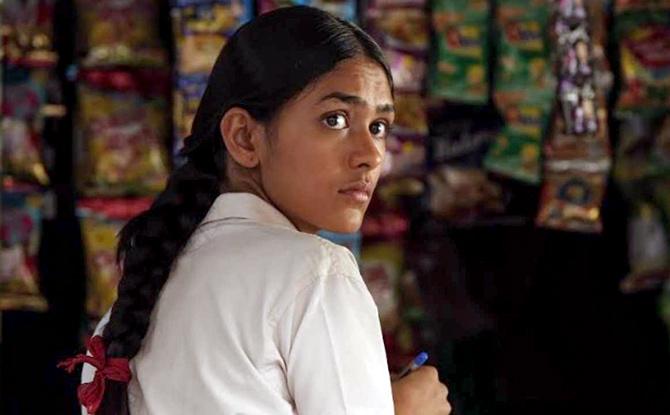 How did Love Sonia happen?
I was doing Kumkum Bhagya for two years and wanted to do something different.
Jogi sir (Jogi Mallang) was the casting director for Love Sonia. I went through four rounds of auditions, and the process took about seven-eight months.
Later, I learnt that Tabrez Noorani was directing it, David Womark was the producer and that the cast members were Freida Pinto, Richa Chhada and Manoj Bajpayee.
I was very happy to be a part of a content-driven film.
It was overwhelming for me to shoot with Demi Moore; it was like a dream come true.
It's very difficult to get a titular role for a female actor.
It took two, two and a half years for the film to release, and I had to be patient.
There was a point where I would just be sitting at home and not doing anything.
My parents would get worried and tell me to at least do a serial.
I remember an incident.
I had attended a friend's party.
I was prepping for the role of Sonia, and was growing my eyebrows.
My friends at the party started saying, 'What's wrong with you?', 'Why are you like this at a party?', 'You are not groomed; do you have money?'
They said, 'We will give you money, go and groom yourself.'
I felt so ashamed.
People told me that I was 'crazy' to do a non-glamorous role at the beginning my career.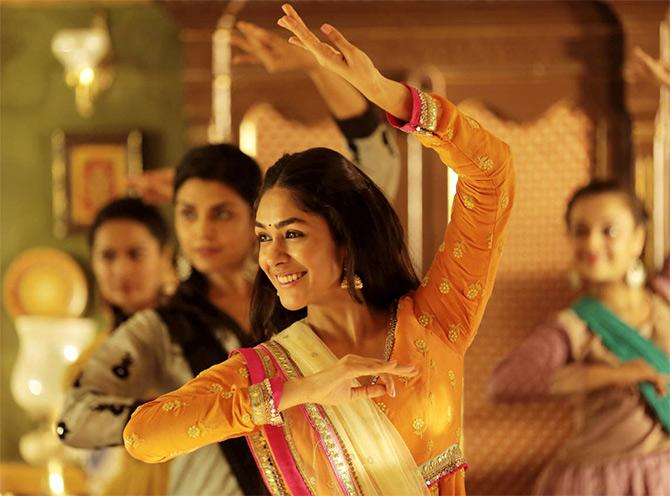 Did you feel frustrated sitting at home?
Very frustrated! My commercials kept me going.
I did not mind giving auditions.
I did not mind sitting in the queue and waiting for my turn.
The commercials allowed me to work with different filmmakers, like Shakun Batra.
I got a chance to work with actors like Ranveer Singh and Kajol.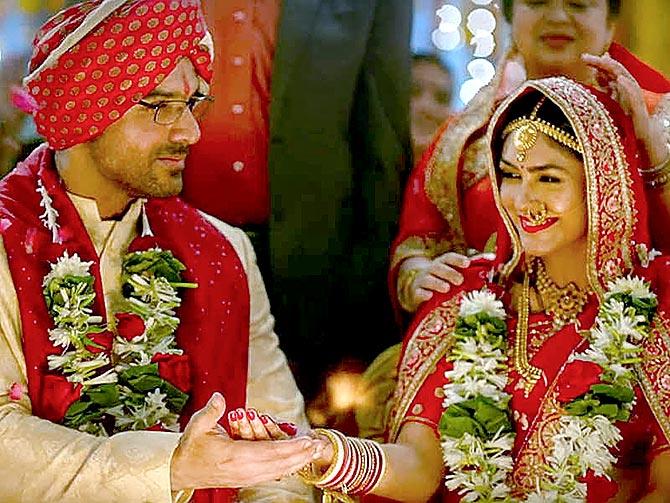 After the long wait, when Love Sonia did not work, did you feel upset?
I shot Love Sonia in 2017.
The films were facing a lot of problems; we needed funds.
But I did not stop auditioning.
I did more than five rounds of auditions for Super 30.
While I was preparing for Super 30, I got a news that Love Sonia was ready to release.
Before the release, we attended the London Indian Film Festival and the Melbourne Indian Film Festival.
London is very special for me because I started my career there.
Love Sonia was the opening film at the festival, and it got my first award.
I was very happy.
The film actually deserves more because of its content.
Sex trafficking happens everywhere and there are a lot of girls, who have been saved after watching this film.
It has led to a lot of awareness.
At first, I was disappointed that the film didn't do well but I realised that people started knowing me as Sonia. That was a biggest achievement for me.
At the Melbourne Indian Film Festival, they said I was like Smita Patil.
I was really lucky that after Love Sonia, Super 30 happened.
Watch: How life changed after the success of Super 30
How do you de-stress?
When I'm not working, I like to be in my own space... in my room, in bed...
As an actor, you have to hop from one city to another, one hotel to another.
I'm very happy return home, sleep in my bed, watch Netflix...
I have two pets, my turtle, Oscar and my cat, Billo.
I just want to come back home, eat khichdi, talk to my parents...
Watch: Working with John Abraham in Batla House.

Which actors do you look up to?
I'm a huge fan of Freida Pinto.
When I was in New York, during the screening of Love Sonia, I remember she was doing a campaign with Michelle Obama for Girl Rising.
It was so overwhelming for me!
I really look up to her, just the way she conducts herself as a human being.
I also look up to Hrithik Roshan.
He's a huge star but when you meet him, he's so humble and down-to-earth.
The kind of films he has done, the range, I really want to follow him. Look at Guzaarish, Zindagi Na Milegi Dobara, Jodha Akbar, Lakshya and now, Super 30.
Watch: Just how fitness-crazy Hrithik and John are
What next?
I have signed a Web Series called Baahubali: Before The Beginning.
The first season is done, and I am looking forward to people watching me as Sivagami.
I never thought I would be able to do such an iconic character.