The latest Hollywood updates.
IMAGE:

Ethan Miller/Getty Images
Seems like Mariah Carey left her clothes back home while attending a Las Vegas event.
The multi-million-selling singer and fiance to Australian billionaire James Packer seemed to be enjoying herself in a skimpy outfit of black lacy lingerie, suspenders and a black leather jacket, reports Channel24.
Carey and Packer, who started dating in 2015, will marry later in the year.
Preparations for the lavish wedding are being captured for a new eight-part 'docu-series' Mariah's World, promising a fly-on-the-wall look at the diva's globetrotting life.
Text Courtesy: ANI
***
Russell Brand ready to wed again?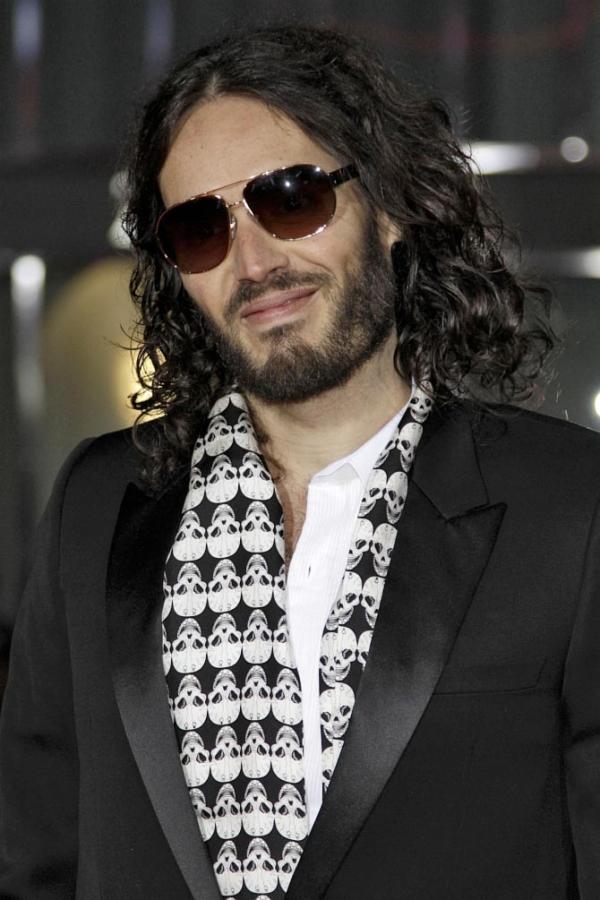 IMAGE: Jonathan Alcor/Reuters
Katy Perry's ex-husband Russell Brand is reportedly planning to tie the knot again.
The comedian, 41, who married the Roar singer in India in 2010 -- the marriage laste 14 months! -- popped the question to long-term girlfriend Laura Gallacher recently, reported Daily Mirror.
He shared the news with a select group of family members and friends over the weekend at their home in Oxfordshire, England.
There will be no big announcement, according to insiders, because both Laura and Russell are keen to keep their romance low key.
The two are longtime friends, who dated in 2007 and 2009. They rekindled their relationship last year on a romantic break in Rome, Italy, and Laura is now pregnant with Russell's child.
***
Kevin Jonas expecting baby girl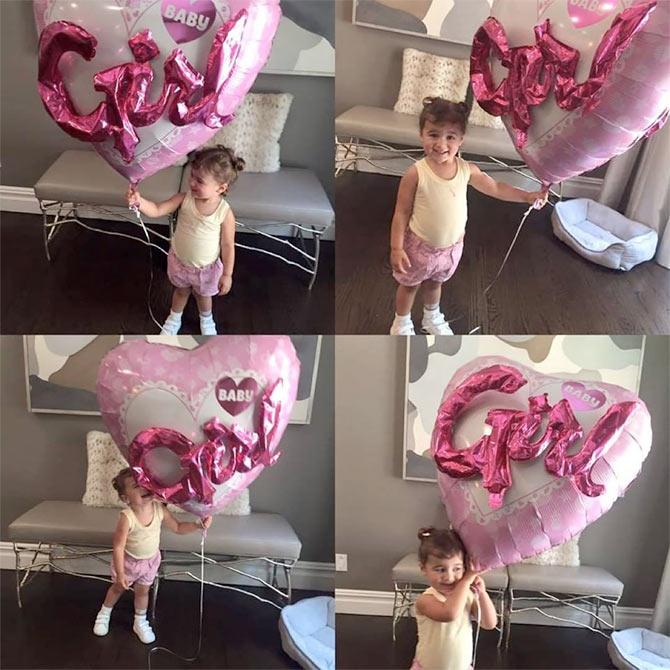 IMAGE: Kevin Jonas/Instagram
Musician-actor Kevin Jonas and his wife Danielle Deleasan are expecting a baby girl.
The Jonas Brothers star and his wife have confirmed the news in a string of posts on Instagram.
The couple, who already have two-year-old daughter Alena Rose, shared videos from a family party where they used two bottles of M&M sweets to get their guests to guess the gender of the baby.
The 28-year-old singer previously revealed he would love to have another girl as he has spent so much of his life surrounded by boys.
'I've always just wanted two kids that were both girls, and my wife was like, Why? I'm like, Because I've been around boys so much my entire life, that I want to be surrounded by girls. We're having the hardest time thinking of names for a baby boy,' he said.