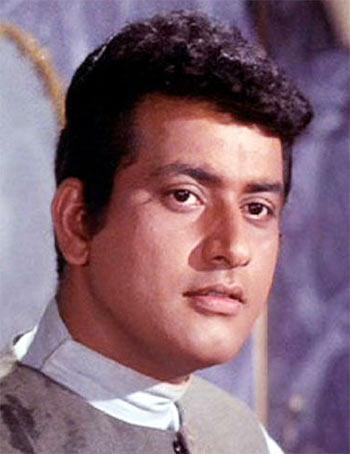 Some actors are known for their style. Some for their versatility. Manoj Kumar is famous for his on-screen patriotism, which is so deeply etched in public memory that he came to be known as 'Bharat Kumar.'
Born as Harikrishna Giri Goswami in Abbottabad, now a part of Pakistan and raised in Delhi, the Dilip Kumar fan began his career as the go-to guy for romances before finding his true calling in patriotic themes.
The actor changed his name to a more tinsel town-friendly 'Manoj Kumar' as a tribute to his idol's screen name in Shabnam.
But success didn't come easily for this Delhi University pass out.
He made his debut with a small role of an old beggar in Fashion starring Meena Kumari and Pradeep before he made his breakthrough with the super hit Hariyali Aur Raasta.
After that, there was no looking back for the star who made a significant impact with his good looks and squeaky clean disposition in films like Himalay Ki Godmein, Patthar Ke Sanam, Do Badan, Saajan and Sanyasi.
It's his hard-hitting performance as freedom fighter Bhagat Singh in Shaheed, however, which triggered the flag-waver in him.
With Upkar, he made his debut as a filmmaker and continued the impressive run in social dramas with a jingoistic overtone in Purab Aur Paschim, Roti Kapda Aur Makaan and Kranti.
Though he later ran out of steam with self-indulgent flops like Kalyug Ki Ramayan and Clerk, Manoj Kumar with his iconic pose, jingoistic fervour and steadfast contribution to filmmaking remains one of Hindi cinema's inimitable luminary.
As the veteran actor is set to be conferred with the prestigious Dadasaheb Phalke Award for the year 2015, we walk down the memory lane and look at his most memorable performances.
Shaheed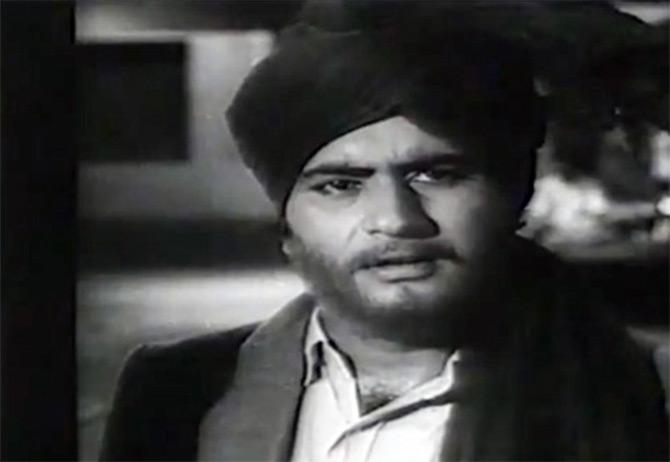 In this National-award winning feature, directed by S Ram Sharma, Manoj Kumar portrays revolutionary Bhagat Singh and his endeavours to attain freedom for India.
Its hit songs Aye watan aye watan humko teri kasam, Sarfaroshi ki tamanna and O mera rang de basanti chola by Prem Dhawan and its leading man's gripping delivery continues to resonate nationalistic sentiments to this date.
Woh Kaun Thi?
The Raj Khosla spooky thriller relies on rain-soaked ambiance and Sadhana's white sari-clad chilly smile humming the Madan Mohan classic Naina barse rimjhim rimjhim to create eerie, enigmatic visuals.
Manoj Kumar plays a doctor losing his mind as he confronts the lookalike nature of his reality and illusion through a series of heart-stopping turn of events.
Hariyali Aur Raasta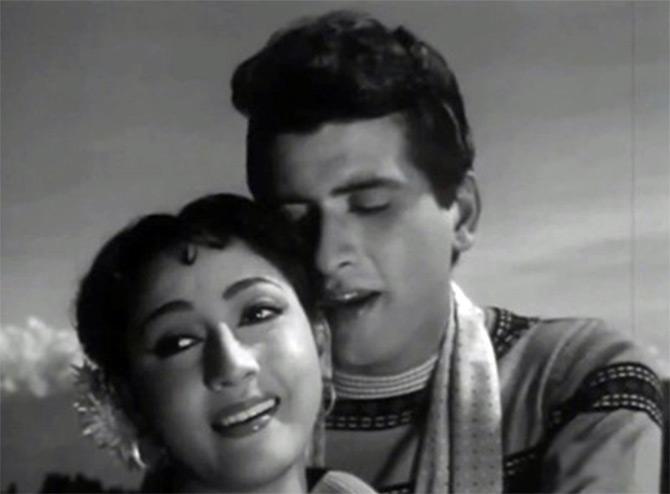 Manoj Kumar pairs up with Mala Sinha and Shashikala in a Vijay Bhatt love triangle high on Shankar Jaikishen's silvery soundtrack to essay a husband trapped in a bad marriage.
The actor delivered his first big success with Hariyali Aur Raasta and followed it up with a glorious, productive career.
Himalay Ki Godmein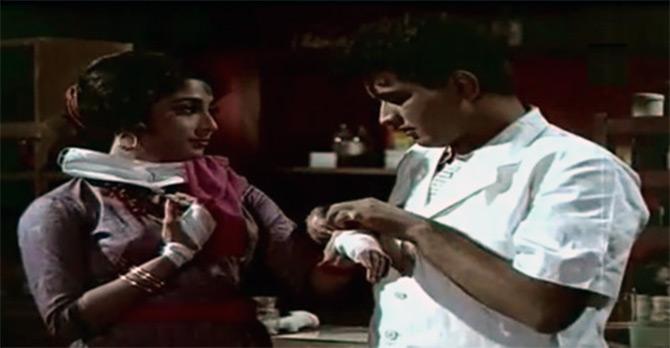 The Manoj Kumar-Mala Sinha jodi teams up once again to set the box office registers jingling with the musical blockbuster Himalya Ki Godmein.
Here, the handsome star plays a conscientious doctor who lands in a village after a plane crash where he decides to set up his clinic and help the cause of the poor while finding love in the charms of a devoted village belle leading to the usual filmi complications.
Upkar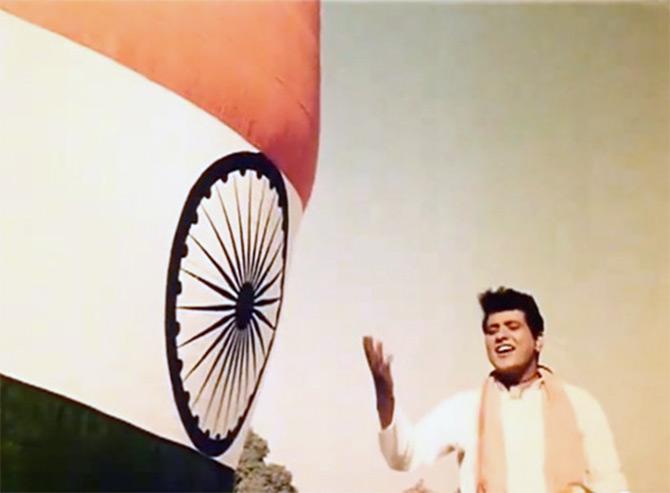 In his directorial debut, Manoj Kumar addresses the trials and tribulations of the son of the soil, alternating between a farmer and soldier, to embody the spirit of a model Indian with his steadfast values and exceptional humanity. Mere desh ki dharti sona ugle, ugle heere moti, he insists, brimming with confidence.
Upkar also proved to be a milestone in the career of his co-stars Prem Chopra, Asha Parekh and especially, Pran, who made a smooth switch from villainous roles to the affectionate Malang Chacha.
Purab Aur Paschim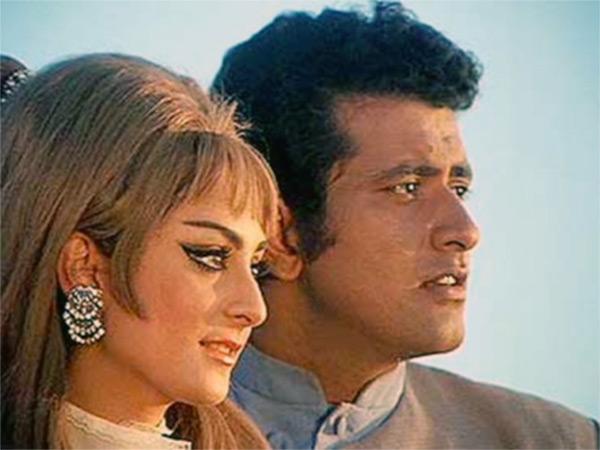 With Purab Aur Paschim, the actor-director sharply criticised the westernization of eastern values through the ultra modern example of Saira Banu.
Audiences lapped the simplistic ideas of his script so long as Manoj Kumar packed it with catchy patriotism and mouthed applause-friendly punchlines to make his point.
Gumnaam
In this reworking of Agatha Christie's And Then There Were None, Manoj Kumar shares screen space with the likes of Nanda, Pran, Mehmood, Helen and Madan Puri playing stranded individuals on a remote island following a plane crash.
The actor lends the tense murder mystery some of his infectious energy with lighthearted moments opposite Nanda and Mehmood.
Mera Naam Joker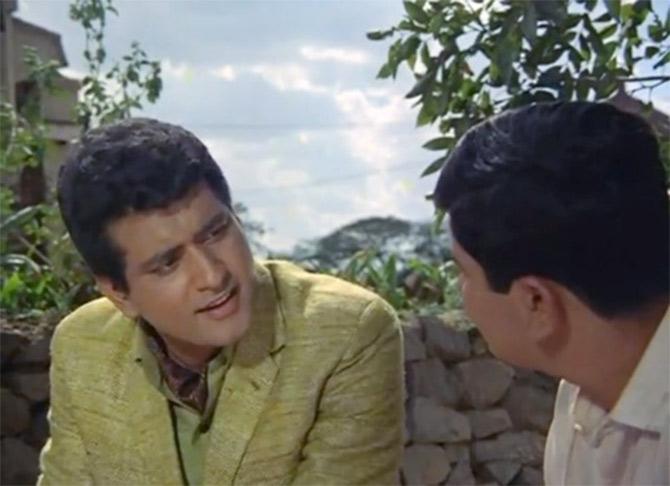 Though the film's central focus is on Raj Kapoor's poignant life and times as a clown, the characters touching it are rendered equal importance.
Manoj Kumar plays a small but important role as Simi Garewal's beau in Mera Naam Joker, with his keen understanding and profound words (which he wrote himself), which influence the joker's (Rishi Kapoor in his screen debut) younger years and chart the entire course of his life.
Roti Kapda Aur Makaan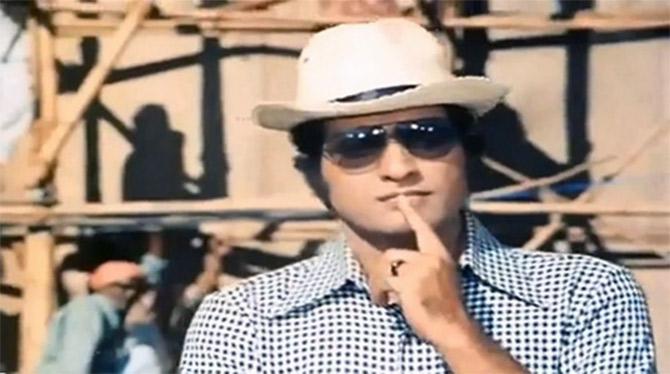 Manoj Kumar roped in Amitabh Bachchan, Shashi Kapoor, Zeenat Aman and Moushumi Chaterjee for his socially relevant Roti Kapda Aur Makaan which is about a man's eternal struggle to provide the three basic necessities of life in a world filled with unemployment, poverty and strife.
Besides winning him the Best Director trophy from Filmfare, RKAM is keenly remembered for Laxmikant-Pyarelal's super hit songs like Hai hai yeh majboori and Main na bhoolunga.
Kranti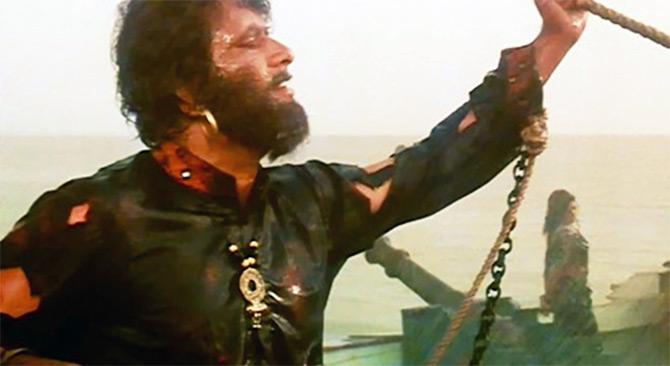 For his 1981 multi-starrer Kranti, the actor leaves no stone unturned to create a epic aura around its stalwart cast of Dilip Kumar, Shashi Kapoor, Shatrughan Sinha, Hema Malini, Parveen Babi and himself in the titular role, a feat he wasn't able to recreate with subsequent releases that bombed badly at the box-office.
Kranti, set against the backdrop of India's fight for independence, is a fictional account of how a small group of heroes comes together and demonstrates its valour against British tyrants while retaining generic Bollywood elements of high-strung romance, drama, song and dance.
With Kranti, Manoj Kumar finally found the opportunity to co-star with and direct the man whose screen name became his supreme identity.