'There are times in your life where you have to pause a little bit.'
'The kids are growing up, and I want to be with them.'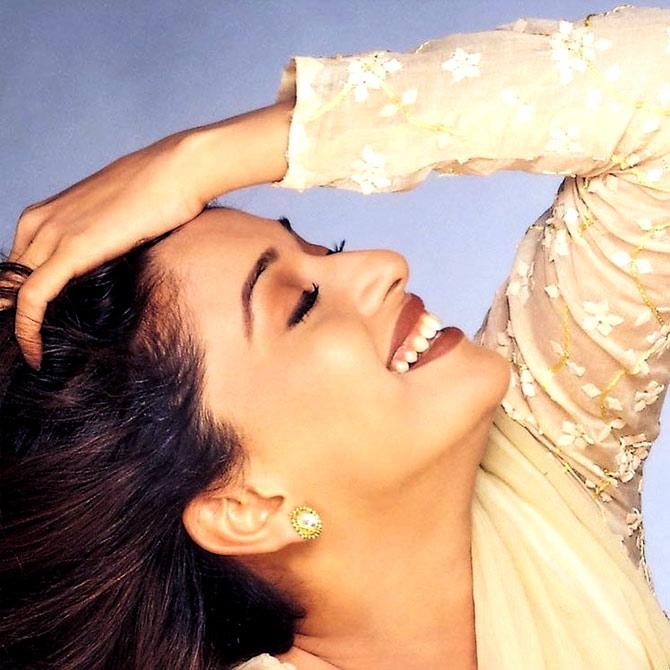 Madhuri Dixit Nene has just ticked one more item off her bucket list.
The Marathi-speaking star wanted to act in a Marathi film, and now, she is starring in one.
Bucket List -- directed by Tejas Parab Vijay and presented by Karan Johar -- releases on May 25.
On her 51st birthday, Madhuri talks about the film, and working with Sanjay Dutt in Kalank.
Rediff.com''s Patcy N listens in.
Were you inspired from your mother to play Madhura in Bucket List?
My mother took care of four children and simultaneously did a master's degree in music.
That generation would take care of the house and family and then do what they wanted to do. And my mother did that.
She was 18 when she got married. She came from a village in Ratnagiri and was suddenly thrown into a big city. I can just imagine what she must have gone through.
Madhura is also lost in her family. She does everything for everyone and then suddenly, she decides to do something for herself.
Her journey is very similar to my mother's.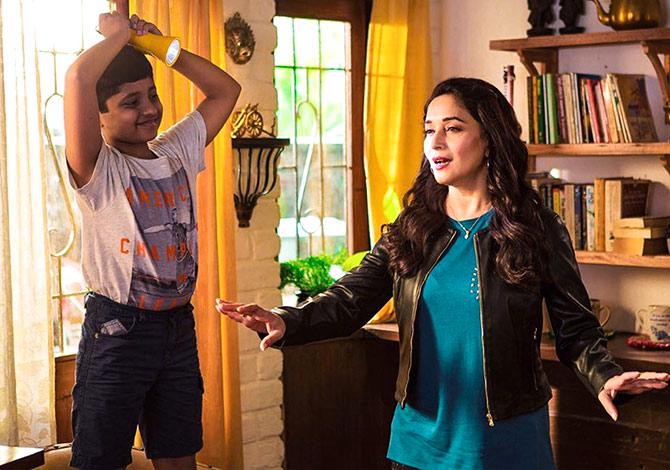 When you entered the film industry did you have a bucket list of whom you wanted to work with or the kind of cinema you wanted to do?
I did not know anything about cinema then because I was not connected to it.
My dad would read the newspapers and see what the reviews would be. And we would watch only those films that got good reviews.
We grew up on arty films, not the commercial kind, barring a few. So I did not have a bucket list.
First of all, I was thinking of whether I should be working in films or not. But when I did, I just loved it!
I felt a connection with what I was doing because of my dance.
That's when I decided I wanted to be an actress, and the whole journey started. After that, I had no time to think.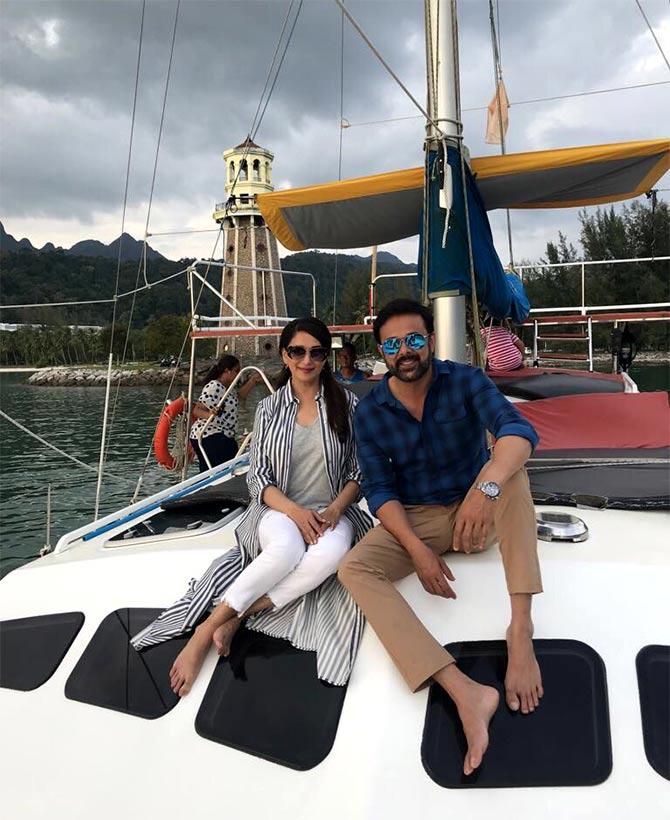 Did you receive offers from Marathi film-makers earlier?
A few, but I didn't find them as attractive as Bucket List.
How well do you understand the business of Marathi cinema? Hindi films have a larger appeal.
I didn't do Bucket List for the business of cinema.
I am producing a (Marathi) film (under her banner, RnM Moving Pictures), so now I am learning the business of it.
I am getting my head around it.
Marathi films have a different market in Maharashtra. Slowly, I will learn everything.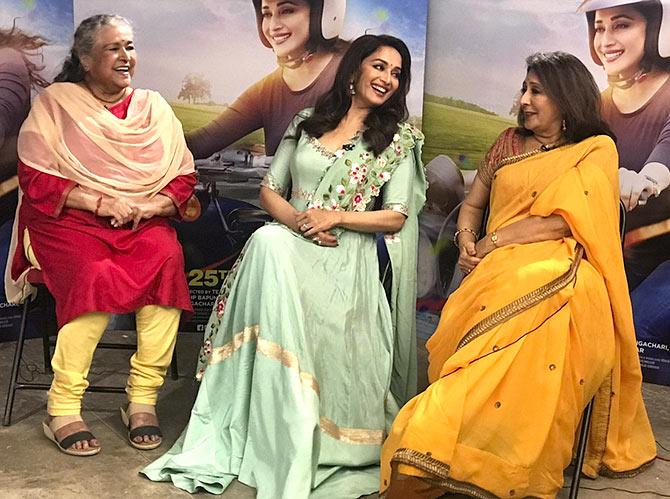 Do you think regional cinema is more content driven?
Yes, absolutely. Even some Hindi movies today are content driven.
Content is king in Marathi cinema.
There are no faces in Marathi cinema; there are Marathi stars, but they are not stars like in Hindi cinema.
Therefore, the content is the star, and that is how it should be.
Which are your recent favourite Marathi films?
I love classical music, so I liked Katyar Kaljat Ghusli. I thought it was brilliantly made into a film from a play. It could have been lost in translation, but that did not happen.
Some of the visuals were created beautifully.
Natsamrat was a beautiful film, very touching.
Gulabjaam was nice, quirky, a different kind of movie.
Fandry and, of course, Sairat.
What kind of movies will you make?
I am not looking at making a statement with every film I make.
My first film is a light-hearted comedy. I love comedies and love making people laugh.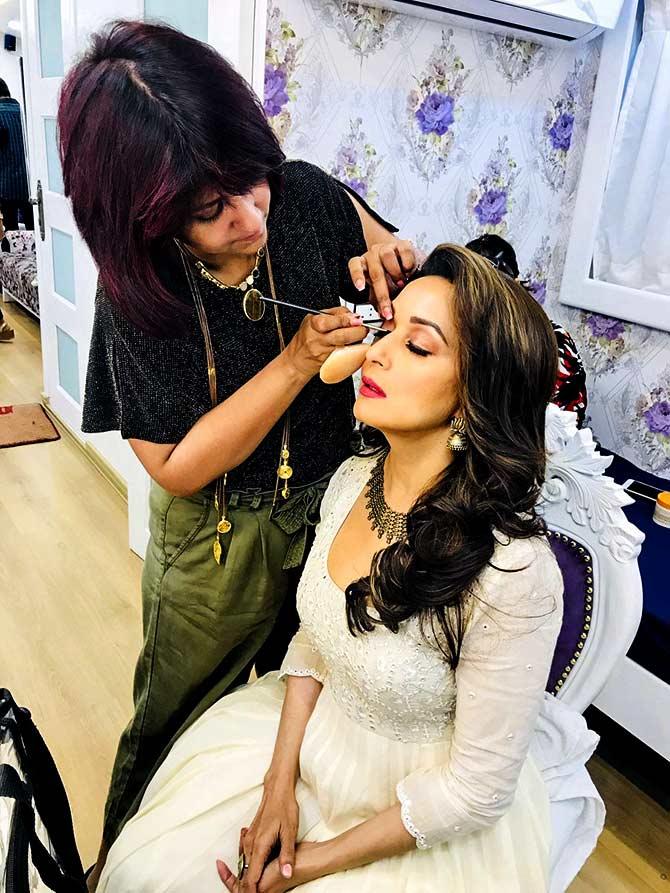 Hichki recently earned Rs 100 crores. Do you think things are changing for the better for actresses in the industry?
They are doing well. The kind of budget the films are made in and what they are recovering is great. It's great in Marathi films too. Gulabjaam is a quirky role for Sonali (Kulkarni) to play.
Women-centric films are been done without the women being avenging angels or victims. The characters are closer to life and that's amazing.
Why haven't we seen you in a film for a long time?
There are times in your life where you have to pause a little bit. The kids are growing up, and I want to be with them.
Also, I like to pick and choose what I want to do.
When Induji (Inder Kumar) came to me with Total Dhamaal, I thought the time was right. It's a crazy film and I loved it. So I am doing that.
It has to be something I love and something that is worth me spending time away from my family and children. It should be something different for me as well.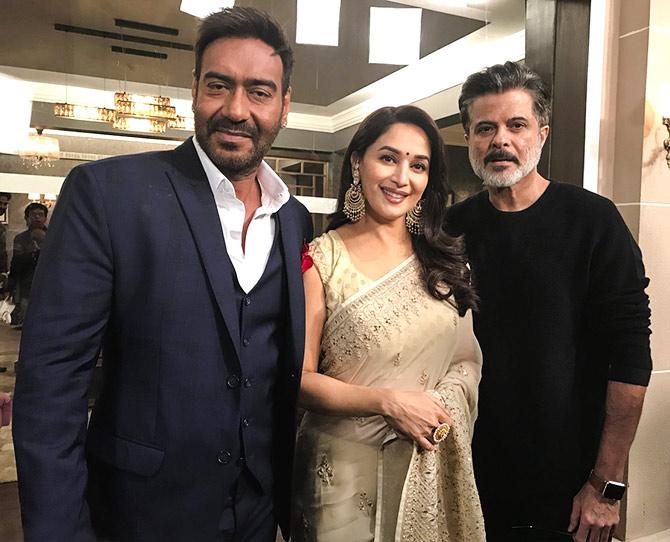 You are working with Anil Kapoor after a long time. You will work with Sanjay Dutt in Kalank.
It has been wonderful. The last time we (Anil Kapoor and she) worked was in Pukar.
Our chemistry is very different in this movie; it is cute and nice.
I am very excited. We have given some big hits together, whether it is Anil and me or Sanjay and me. It is wonderful working together again.
I have already started shooting for Kalank. It is good so far.
Have you ever thought of doing theatre?
No. There is no second take on stage (laughs)!
If you mess up your lines, you are dead. Just that fear keeps me away.
How comfortable are you about your songs been remade like Ek Do Teen?
There is nothing wrong in remakes. In fact, I am doing a remake of Paisa Yeh Paisa (from Karz).
When there is a iconic song, they want to do it differently.
But this song (Ek Do Teen) is something people are so attached to that nobody wanted to see a remake. But you cannot blame the makers.
I have not seen the song, so I cannot comment on it.
I love Jacqueline (Fernandez). I love the way she dances. She is cute, so I will not say anything against her.
Social media has become popular. Is there pressure on you to engage frequently?
Sometimes I am least bothered and my team has to push me. Now, I am learning the ropes.
It's fun for me too.
I love Snapchat once in a while.
I enjoy Insta stories because it says something about you without giving gyan. I like doing quirky things.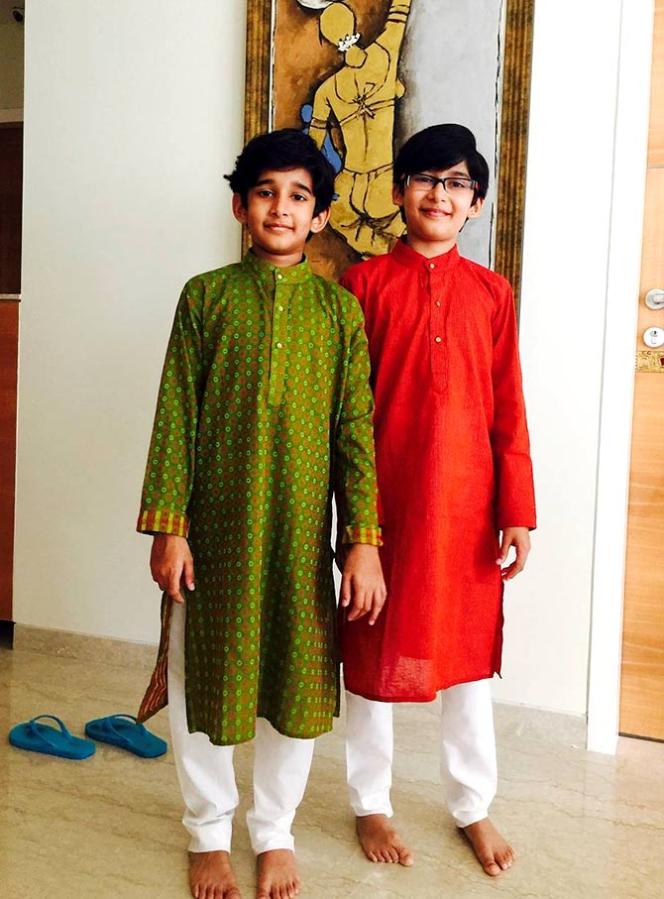 Are your sons inclined towards acting?
My little one Rayaan is like a scientist while my older one Arin is more into history. He's a thinker.
So I don't know whether they are interested or not.
I don't want to force them into anything. I don't want to put things into their head.
I want them to do whatever they choose.