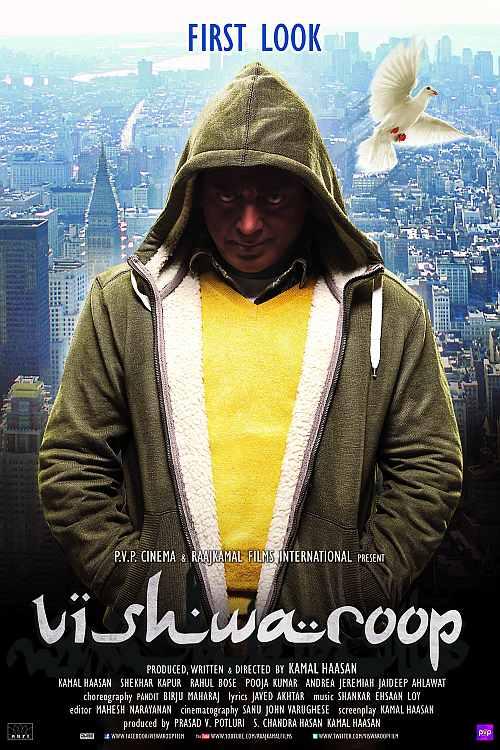 Kamal Haasan will leave for Los Angeles today for a very special screening of his Hindi film Vishwaroop, for Barrie M Osborne, the producer of Hollywood films like The Lord Of The Rings, Matrix, Face/Off and Dick Tracy.
Says a source, "The Hindi and Tamil bi-lingual, Vishwaroop and Vishwaroopam respectively, was shot extensively in LA (Los Angeles). Much of the special effects during post-production were also done in reputed Hollywood studios in LA.
"As news spread in and around Hollywood studios that Kamal Haasan was working on a two-language adventure-thriller, several big names from American cinema would drop in for a dekko."
The screening for Barrie Osborne has been specially arranged for later this week.
What really surprised Kamal Haasan is not so much that a big-name Hollywood producer like Osborne wanted to see his film, but the fact that Osborne seemed to know about the two different Tamil and Hindi versions of his film and asked particularly for one version to be screened.
Says Kamal Haasan: "Many experts from within the film fraternity in India seem to believe that I've shot only one version, in Tamil, and dubbed it into Hindi. Not true. We've shot two different versions of the film: Vishwaroopam in Tamil is completely separate in language from Vishwaroop in Hindi."
Kamal Haasan also confirmed the plans for an immediate sequel. "We've shot some key action sequences for the sequel already. Scenes that required complicated procedures of permission for shooting at particular locations, and for which the actors needed to make elaborate preparation, have been done. I'd say we've got 15 percent of the sequel in place already. I'll shoot the remaining 85 percent as soon as Vishwaroop is released."
The screening of will also be attended by one of Hollywood's top make-up artistes, Michael Westmore.
Oscar-winning Westmore did all the styling and makeover for the Star Trek series. A dear friend of Kamal Haasan, he did the actor's make-up in Vishwaroop.