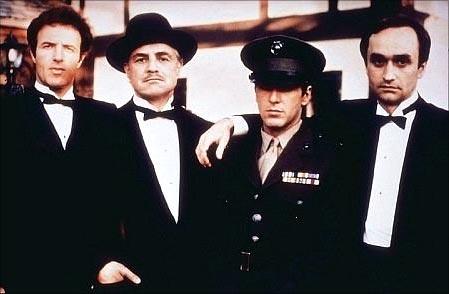 It's official. The Godfather rules.
More than 150 directors, including Quentin Tarantino and Mike Leigh, as well as 50 film critics and more than 10,000 members of the public have declared Francis Ford Coppola's mafia movie, The Godfather as the number one film out of 500 films of all time, in a poll compiled by Empire magazine.
According to a guardian.co.uk report, the 1972 tale of an American mafia clan grabbed the top spot after beating India Jones: Raiders of the Lost Ark and the Star Wars movie, The Empire Strikes Back.
The movies that made the top 10 include The Shawshank Redemption, Jaws, Goodfellas, Apocalypse Now, Singin' in the Rain, Pulp Fiction and Fight Club.
Surprisingly all time favourite Citizen Kane by Orson Welles was nowhere in the top 10.
This year's biggest hit, The Dark Knight made the top 20 -- the only film from the 21st century to do so.