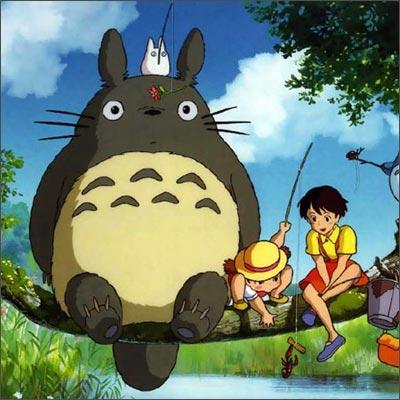 Amid all the talk of sexy abs and item numbers, here's something for the kids -- all the way from Japan.
Alliance Media's Sunil Doshi (producer of films like Navarasa, Mixed Doubles and Bheja Fry) has acquired a catalogue of 11 animation titles from Japan's biggest production house Studio Ghibli, created by Hayao Miyazaki.
It will be marketed under brand name Junior, a subsidiary of Alliance Media, to fulfill the needs of consumers in the six to 18 age brackets. Junior will include comics, live action films, animation films, games and television shows.    
Under the supervision of Hayao Miyazaki (who is considered by many as the big daddy of animation), Isao Takahata and Toshio Suzuki, Studio Ghibli (founded in 1985 by Miyazaki and Takahata) has made many animation masterpieces such as Princess Mononoke and Academy Award Winner Spirited Away.
The 11 titles are Nausicaa, The Valley of the Wind, Laputa: Castle in the sky, My Neighbour Totoro, Kiki's Delivery Service, Only Yesterday, Porco Rosso, Ocean Waves (I can hear the sea), Pom Poko, Whisper of the heart, My Neighbour The Yamadas and Ponyo on the Cliff.
In the picture: A scene from My Neighbour Totoro.