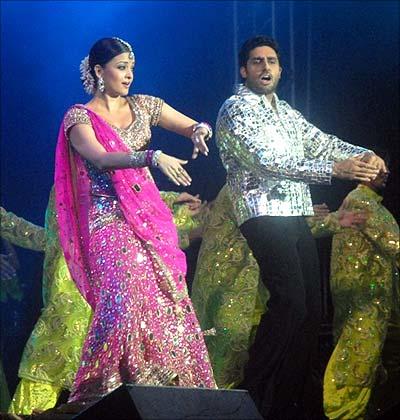 After dazzling the Toronto crowd on Sunday, the Bachchans turned their attention to the Port of Spain, Trinidad and Tobago, as part of the first leg of their Unforgettables tour.
Clad in glittering attire, Abhishek and wife Aishwarya took to the stage with gusto, followed by Amitabh Bachchan and Preity Zinta.
After Toronto and Trinidad, the tour will move to Los Angeles, San Francisco, Houston, Atlantic City, New York, London, and Rotterdam.
Photograph: Mohd Jaffer/Snaps India