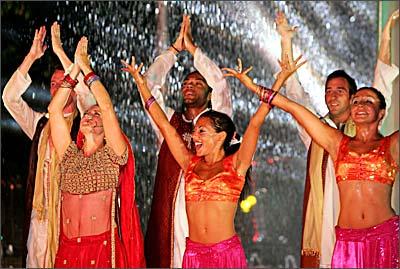 It's the time to bhangra, at least in London's Wembley Arena.
Here's a shot from Tuesday night featuring the latest UK sensation, Bollywood Steps, a 40-minute Bollywood dance spectacular by a British dance troupe.
The show is created by Simmy Gupta, artistic director of London-based creative arts organisation nutkhut, and includes pyrotechnics, water effects and a specially commissioned score.
Photograph: Daniel Berehulak/Getty Images