'Mandana (Karimi) openly said that it's not the real her in the show. Then the question is, who is the real you? Whom am I talking to?'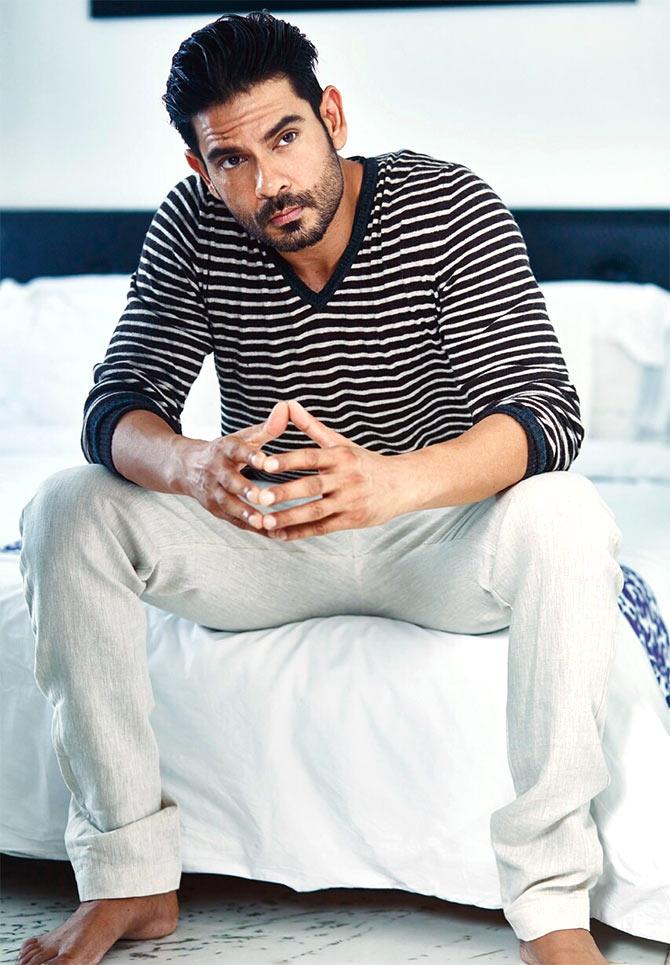 Keith Sequeira got evicted from reality show Bigg Boss in the wee hours of dawn, as a result of mid-week evictions. The former model-VJ had entered the house with girlfriend Rochelle Maria Rao, and had become quite a favourite in the house.
Even though he's out, Keith is now preparing for the grand finale, and is busy with dance rehearsals.
It's disappointing to get evicted at this point, when you are so close and yet so far," Keith says.
"Salman kept telling me that I was not visible on the show," he adds. "I went into a shell because I was remembering my brother (Keith's brother Ian passed away during the show, and Keith took a break for a few weeks.) I guess I held back because I was in an emotional stage."
The eviction process was between Rochelle and him, and Keith said that he hoped that she would get saved. "When you are in a relationship, you want the best for the other person. If it was between me and another person, I would have wanted to be safe," he says.
Rochelle is often moody in the house. Is that how she is in real life?
"There is a lot of pressure inside the house, as there is less food, less sleep... it makes life difficult for you. But I must say this: she is a strong, opinionated girl. She has won Miss India and obviously knows that she is a girl of substance. If she wins (Bigg Boss), it would be great for young girls, who are looking for something positive."
"She is benevolent. If she does anything wrong, she will immediately apologise and make up with the person. Those things are important. You want to see the real person. That's why it is called a reality TV show. You don't want people with just strategies," he says.
His balanced behaviour, equation with Rochelle and respect for the other girls in the house has made him a favourite among the audience.
"I am a calm person in real life too. I did not want to to play a game in the show. For me, it's more important to be myself. Even though I was nominated for four weeks continuously, I got saved and am grateful to the audiences."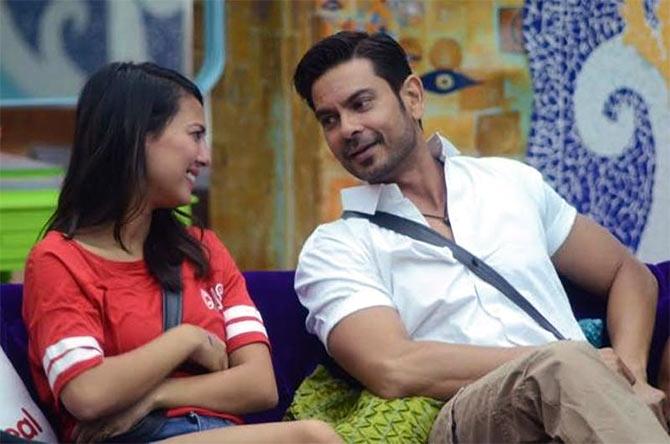 Did he dislike anyone in the house?
"Not really. I am not a person who judges people. All I can say is that some of the housemates were transparent while others used strategies. Like Mandana (Karimi) openly said that it's not the real her in the show. Then the question is, who is the real you? Whom am I talking to?
"At some point, you have to be real. I know it's a game but we have to be true to yourself as well, and show that to the public. You are portraying another person that you are not. Then who are the people voting for? They want to see real people and vote for them. Entertainment is important but not at the cost of masking the reality," Keith says.
He may dislike Mandana's game but he has only good words for host Salman Khan.
"Salman is exceptional, gentle and understating. He may tell you off but he will say good things too. He knows how to conduct the show, that's why he's such a strong host. Everybody respects him."
Keith says he takes back with him fond memories of the last three months.
"It was a big test living with my girlfriend. We weren't sure what would happen inside the house. We jumped in and people just loved us! That was amazing!" he exclaims.
Keith wants to do more reality shows now. "I love dancing. Even an adventure-based show like Fear Factor would be challenging," he says.
"I was judged as the most fashionable male in Bigg Boss. That's a big thing. Maybe after this exposure, more stuff will come my way," Keith says hopefully.