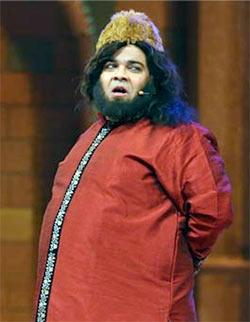 Kapil Sharma, who won millions of hearts with his popular show Comedy Nights With Kapil, is back with a brand new series titled The Kapil Sharma Show.
The first two episodes aired over the weekend with celebrity guests like Shah Rukh Khan, Tiger Shroff and Shraddha Kapoor gracing the show.
While Upasana Singh aka Bua from CNWK was missing, Rochelle Maria Rao and Suresh Menon were added to the cast. The makers of the show retained everyone else from CNWK Nights for TKSS, including former cricketer-turned-commentator Navjot Singh Sidhu.
Since TKSS a new show, the actors got makeovers and played new characters.
What did you think of The Kapil Sharma Show? Is it better, or worse, than Comedy Nights With Kapil?
Kapil Sharma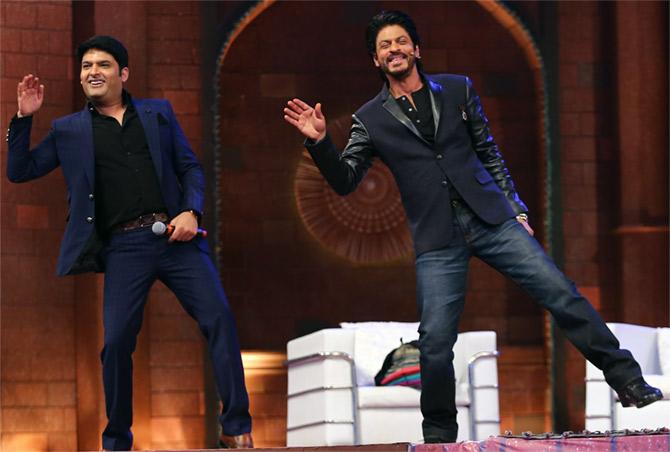 IMAGE: Kapil Sharma and Shah Rukh Khan have fun in the show's first episode.
Nothing has really changed for Kapil; he used to host Comedy Nights With Kapil and now hosts The Kapil Sharma Show. His look hasn't changed either.
This time, though, he has a nickname, Kappu, and a back story too. He is jobless and has moved in with his Nani, who is blind. He keeps meeting people who he knew during his childhood.
Honestly, we don't see how all this is going to make a difference. Kapil as a host was bankable back then and is bankable now!
But, and here's the big question, which Kapil you prefer?
Sunil Grover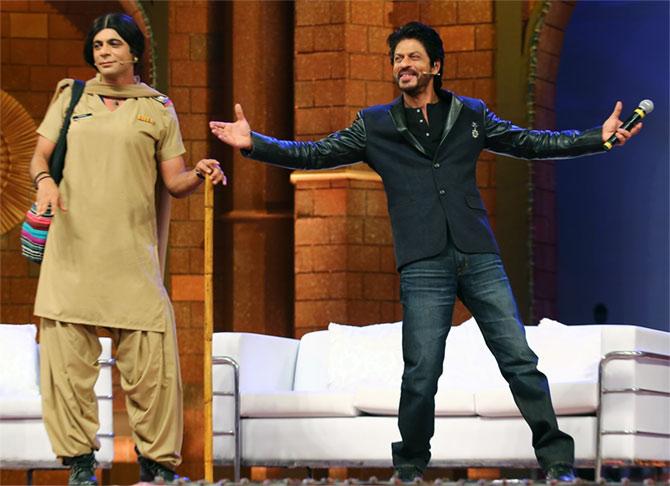 IMAGE: Sunil Grover matches wits with Shah Rukh Khan.
There is no denying Sunil Grover is one of the best stand-up comics in India today. No wonder, Gutthi, his onscreen character from Comedy Nights With Kapil, became iconic.
In the new show, though Grover plays various characters, he is still funny and bang on with his comic timing.
Whether as Gutthi or someone else, Grover is always a treat.
The question is: Which Grover do you like better -- the one in CNWK or the one in TKSS?
Ali Asgar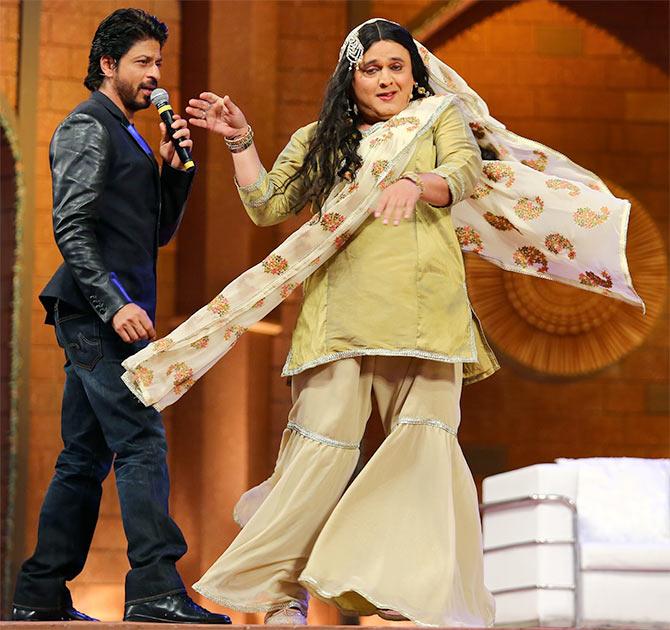 IMAGE: Shah Rukh Khan seems fascinated by Ali Asgar.
If Sunil Grover can crack you up, so can Ali Asgar.
As Dadi in Comedy Nights With Kapil, Ali Asgar tickled everyone's funny bone and how!
If you saw The Kapil Sharma Show over the weekend, you would certainly agree that his talent is intact and he can kick up a storm with his comic antics.
But which Ali do you love?
Kiku Sharda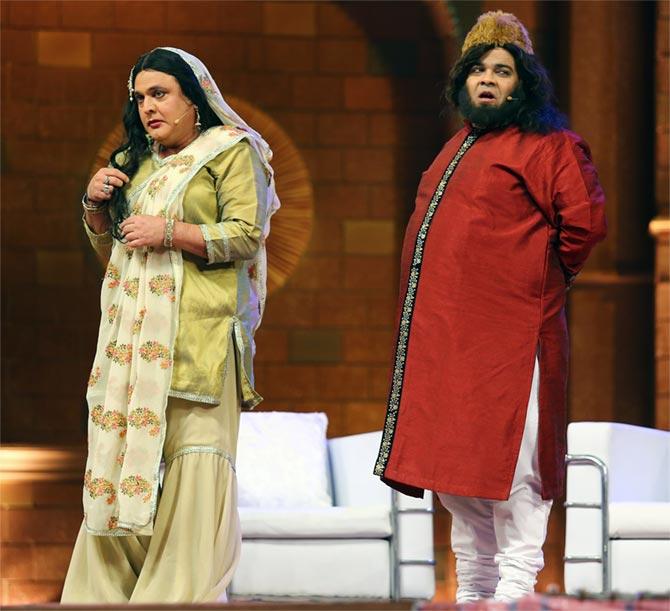 IMAGE: Ali Asgar and Kiku Sharda match wits.
When Sunil Grover quit Comedy Nights With Kapil, Kiku Sharda took up the slack.
In fact, the funnyman in him shone when Grover wasn't around, thus giving us yet another fabulous comic actor.
He may no longer play the famous character Palak, but Kiku Sharda is still going to make you laugh and entertain with his performances.
But which one is your personal favourite?
Chandan Prabhakar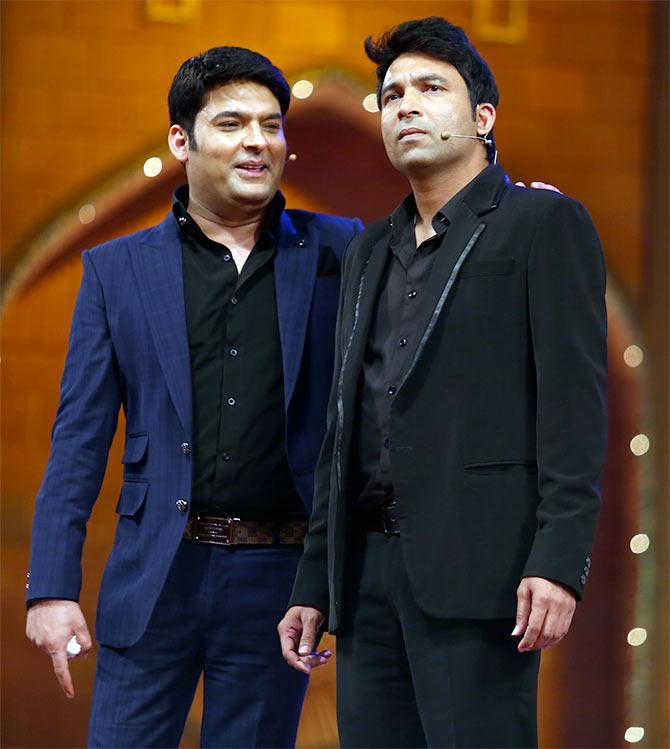 IMAGE: Kapil Sharma continues to bully Chandan Prabhakar.
As second fiddle to Kapil Sharma, Chandan Prabhakar has always managed to hold his ground -- whether in Comedy Nights With Kapil or in The Kapil Sharma Show.
This man may appear onscreen only for five minutes but he knows how to make the most of it. And that's the sign of a good actor, isn't it?
But your pick is...
Sumona Chakravarti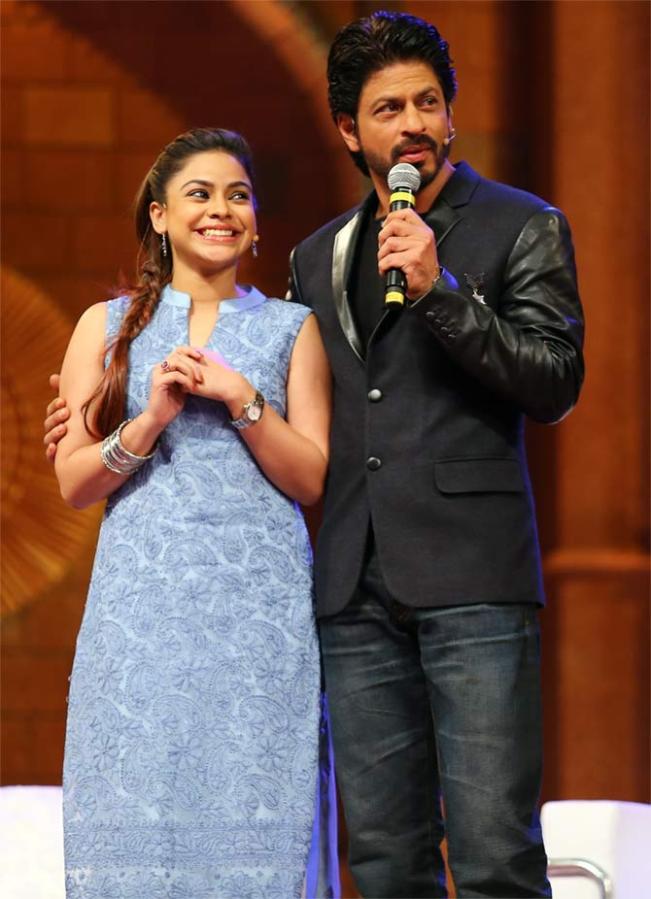 IMAGE: Sumona Chakravarti is delighted to share the stage Shah Rukh Khan.
Her screen presence is such that, the minute she walks in, she lights up the frame.
Sumona's onscreen character is no longer the same but her cute banter with Kapil Sharma continues in the new show.
This good-looking lady is still the but of all jokes.
But you still gotta choose!