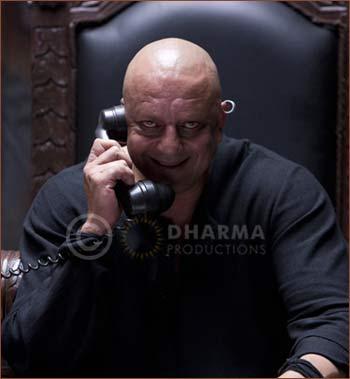 Karan Johar tweeted a picture of Sanjay Dutt's beefy look in his production, Agneepath.

Dutt gives a new spin -- and definitely looks much more evil -- to Danny Danzongpa's Kancha Cheena character in the original film.

His new look is a far cry from his funny Munnabhai character that we had grown to love.

Incidentally, it is Dutt's birthday today. After

throwing a series of parties in Mumbai to celebrate wife Maanyata's birthday, the actor had a big bash in Pattaya, Thailand, to being in his own big day last night. Dutt is in Thailand for the shooting of his film Rascals.

Agneepath co-stars Hrithik Roshan and Priyanka Chopra, and is slated to released in January.

Do you like Sanjay Dutt's look in the film? Tell us!