Anita Hassanandani and Rohit Reddy are expecting their first child in February.
The 39-year-old actress has been wearing stylish clothes to conceal her pregnancy before she made the big announcement.
Like her maternity style? Do vote at the end!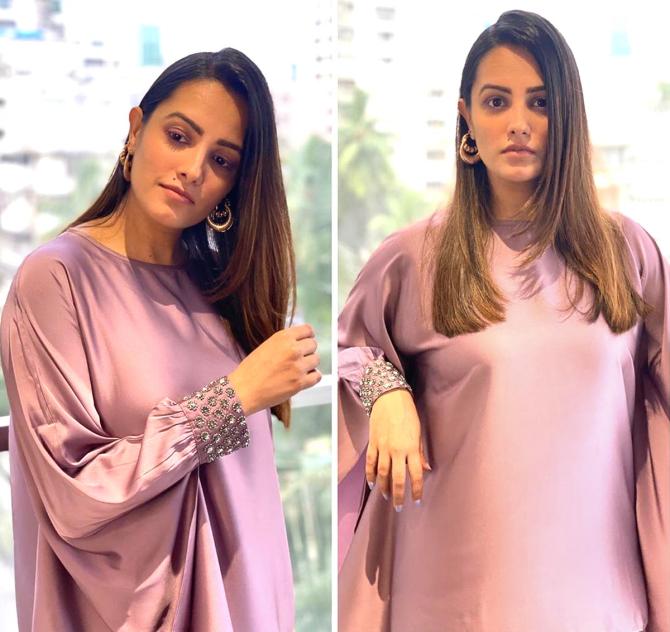 Anita picks the four times she concealed her baby bump cleverly with her clothes.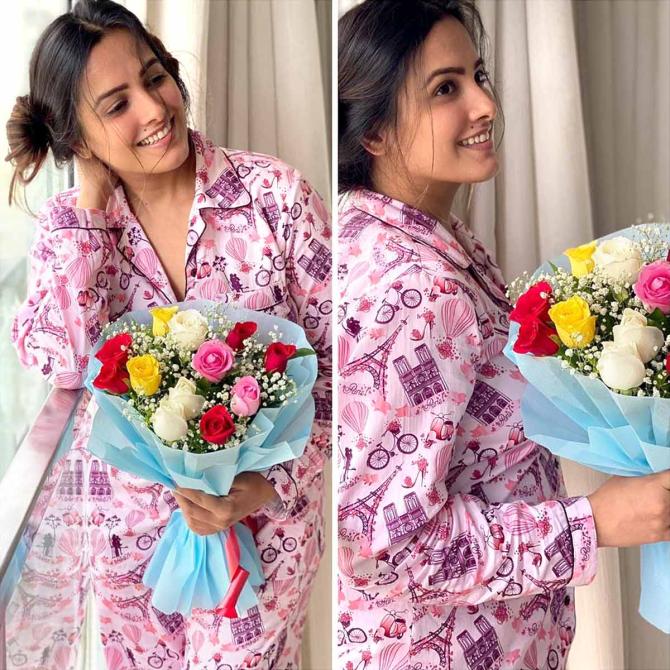 Like her Paris-themed night suit?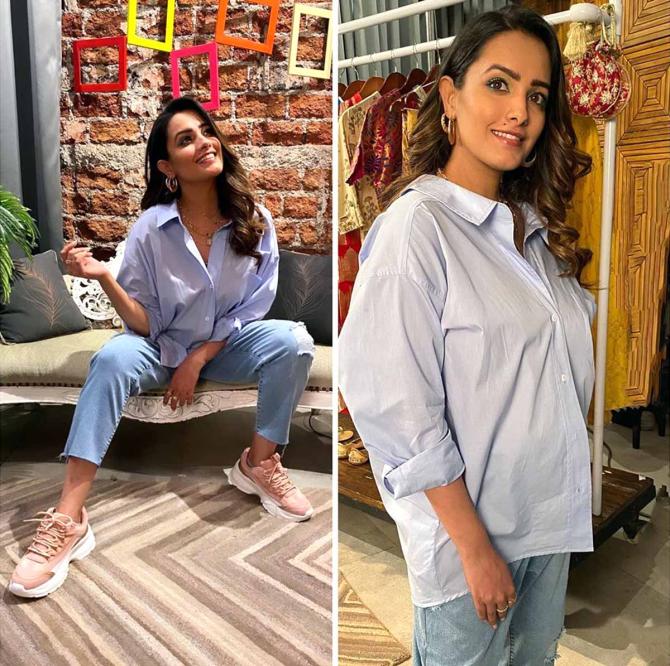 Go denim!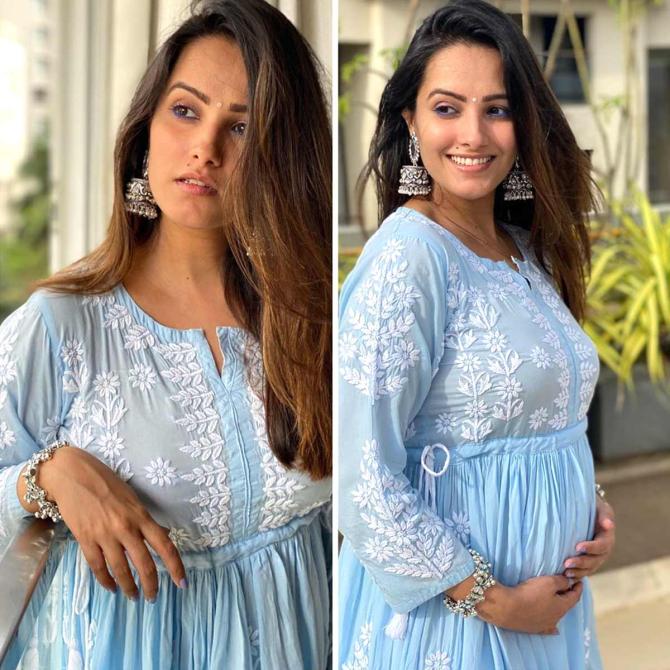 Going the traditional way with this chikaN kurti.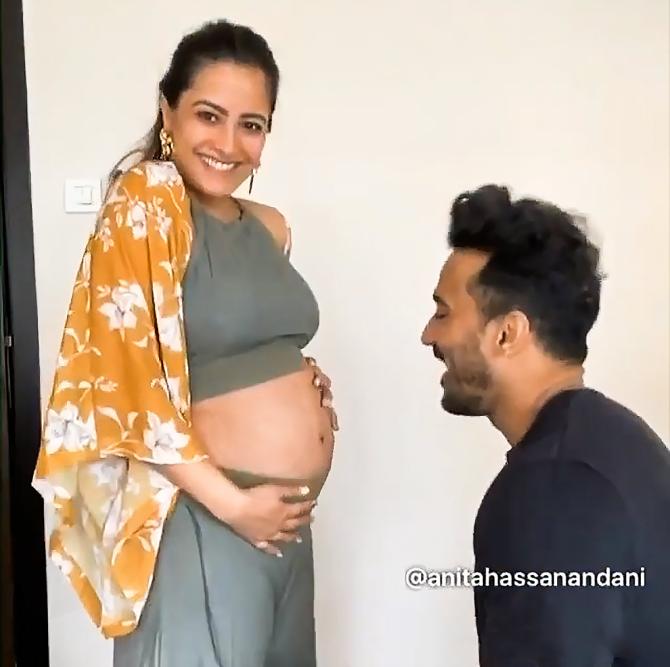 Finally, the big reveal comes as stylish as ever.
Like her maternity style? VOTE!
Photographs: Kind courtesy Anita Hassanandani/Instagram