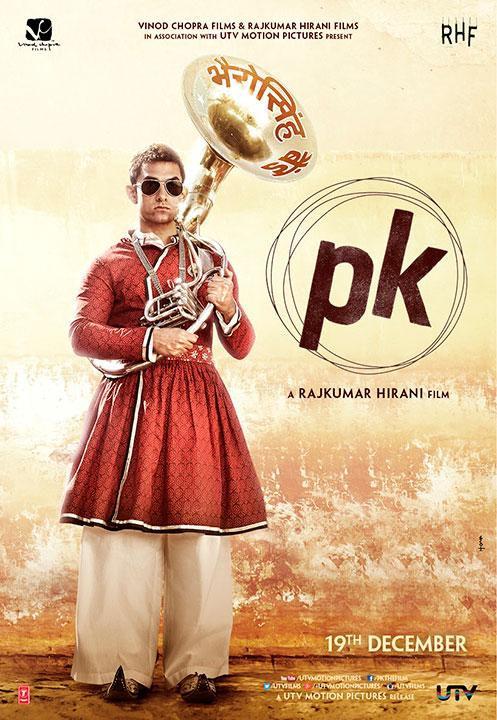 "I achieved what I wanted with the first PK poster," Aamir Khan said ecstatically, at the launch of the film's second poster at Yash Raj studios in Andheri, a western suburb of Mumbai.
While the first poster managed to get a lot of eyeballs, thanks to Aamir's nude look, the second poster sees him as a bandwala.

"Normally, film's promos are launched but we have decided to launch a series of PK posters," Aamir said, about his marketing strategy. "Every two-three weeks, a new poster will be launched."
Each poster will see Aamir in a new avatar. "We want to confuse people!" Aamir exclaimed.
So why was Aamir nude in the first poster? "I wanted to test Salman's friendship. He wore the Dhoom 3 hat for me in Bigg Boss. Now, I want to see if he will do this," Aamir said in jest.
Aamir seemed thrilled about the jokes and memes that went viral after the release of the first poster. "The jokes were really funny. Some people even posed in the same fashion, and we enjoyed it."
At the event, Aamir was asked what he thought about Shah Rukh Khan's dig on his poster, and he cheekily replied: "What happens to people, who dig holes for others? I stay away from such digs!"
PK has been directed by Rajkumar Hirani, and also stars Anushka Sharma, Boman Irani and Sanjay Dutt. It will release on December 19.
What do YOU think of Aamir's second PK poster? VOTE!