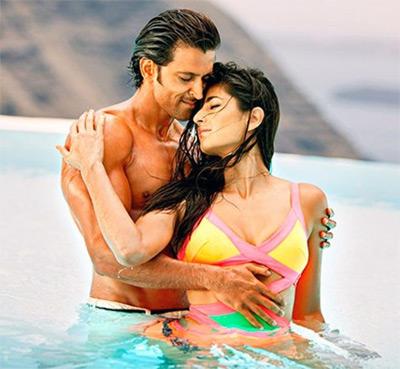 Get inspired from Bollywood and holiday in style!
All work and no play make everybody dull.
Guess that's why man invented the concept of holidays?
With beauty to behold and bliss to experience, nothing rejuvenates like a much-deserved escape from routine.
Summer is slowly but surely kicking in. Are you ready with your itinerary yet?
All right, so while you still get that leave sanctioned, here's a thing or two you could learn from Bollywood on the art of holidaying.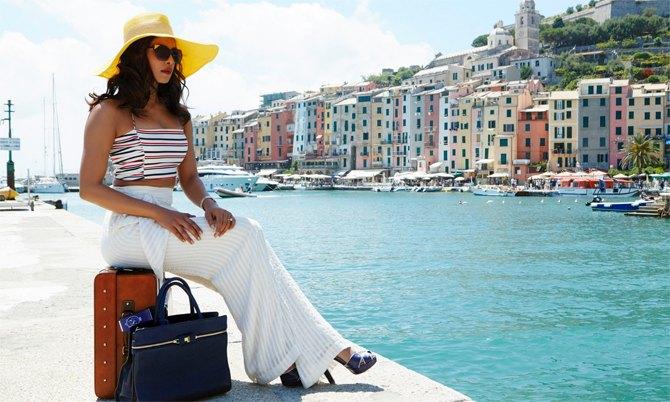 IMAGE: Priyanka Chopra in Dil Dhadakne Do

Travelling light is passé. New mantra insists travel in style.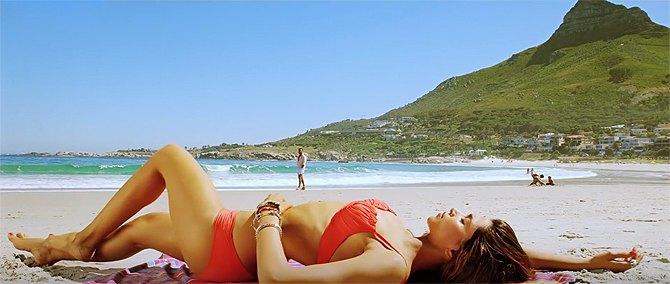 IMAGE: Deepika Padukone in Cocktail
Don't forget to pack a swimsuit. All those 'love your tan' compliments you receive on return after hours of idling on the beach will make it totally worth the effort.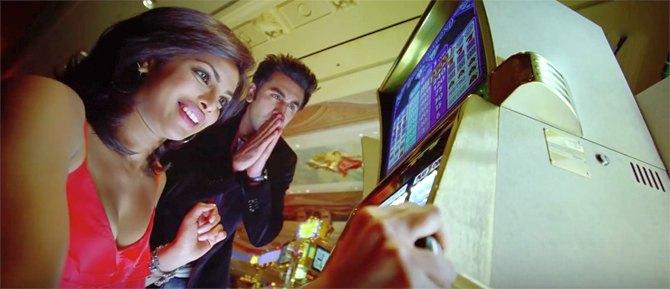 IMAGE: Priyanka Chopra and Ranbir Kapoor in Anjaana Anjaani
What happens in Vegas, stays in Vegas. And that includes your money too.
Bottomline: Gambling is addictive fun. So don't play for high stakes.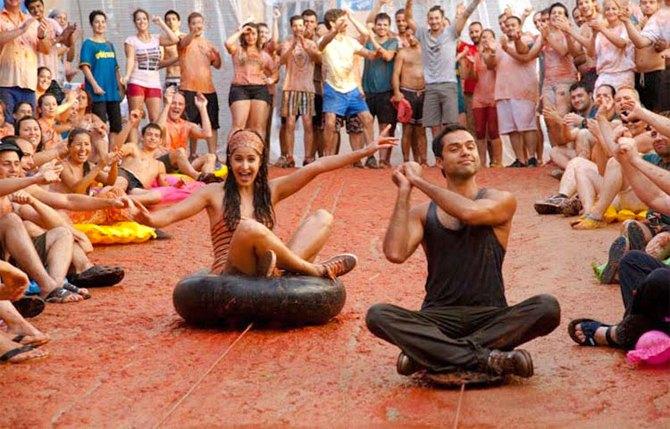 IMAGE: Katrina Kaif and Abhay Deol in Zindagi Na Milegi Dobara

Find out about the local festivals around the time you're visiting, like Spain's Tomatina or Germany's Oktoberfest to make the most of your trip.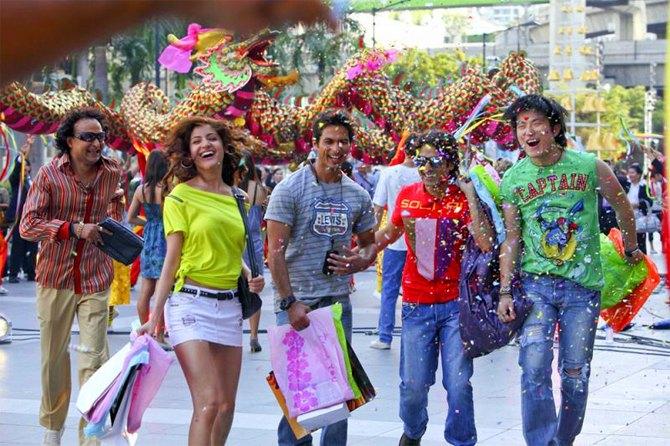 IMAGE: A still from Badmaash Company

Shop till you drop. Nothing like some heartfelt retail therapy to turn a good vacation into a great one, don't you agree?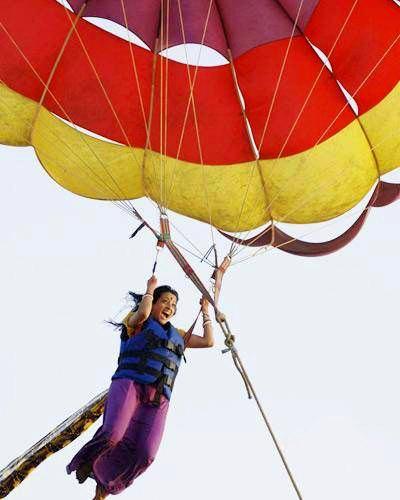 IMAGE: Raima Sen in Honeymoon Travels Pvt Ltd
Holidays are the best time to self explore and embrace your wild side. Do something completely out of character. It could be parasailing in a sari.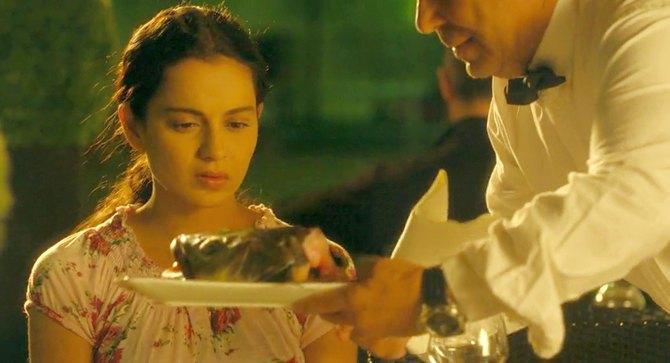 IMAGE: Kangana Ranaut in Queen

Try local cuisines but don't experiment with food too much at foreign shores. Things can get fishy.
Like literally.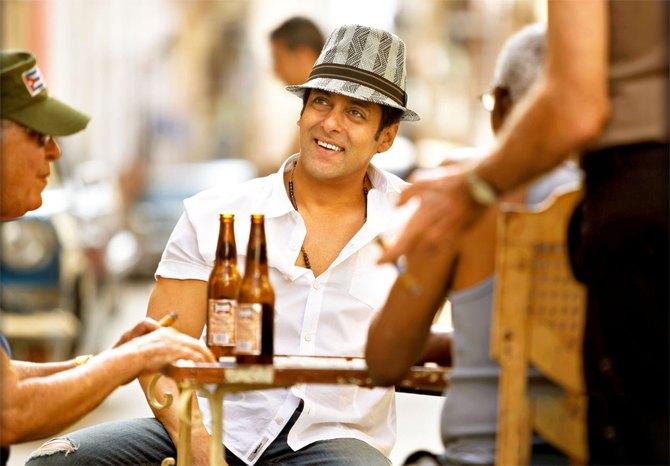 IMAGE: Salman Khan in Ek Tha Tiger

Put on a cool hat and unwind with chilled beer for company.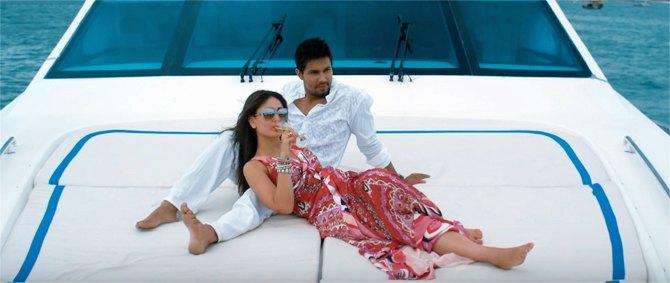 IMAGE: Randeep Hooda and Kareena Kapoor in Heroine
Fly to an exclusive island, rent a fancy yacht, sip expensive champagne, live life Begum size.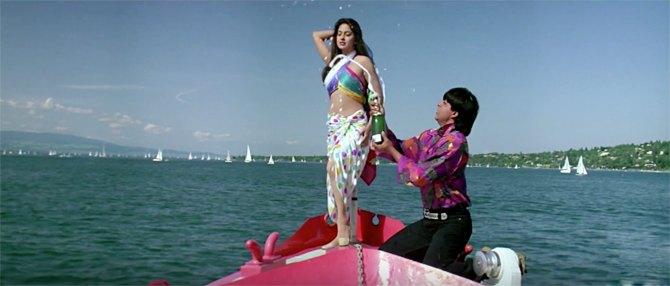 IMAGE: Shah Rukh Khan and Juhi Chawla in Darr

Speaking of spirits, save some cheap champagne to douse your partner in. Try this ONLY if she's a sport like Juhi Chawla.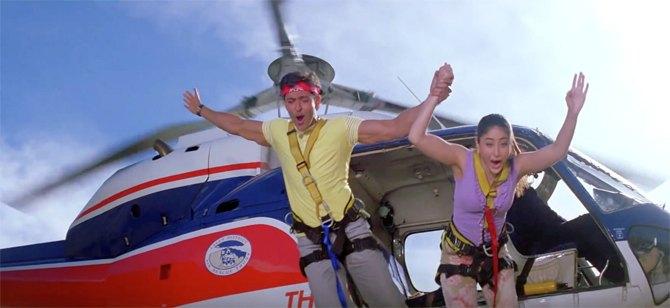 IMAGE: Hrithik Roshan and Kareena Kapoor in Main Prem Ki Diwani Hoon
Fuel the adventurer. Take the plunge. Go bungee jumping.
Think about it, lifetime bragging rights guaranteed.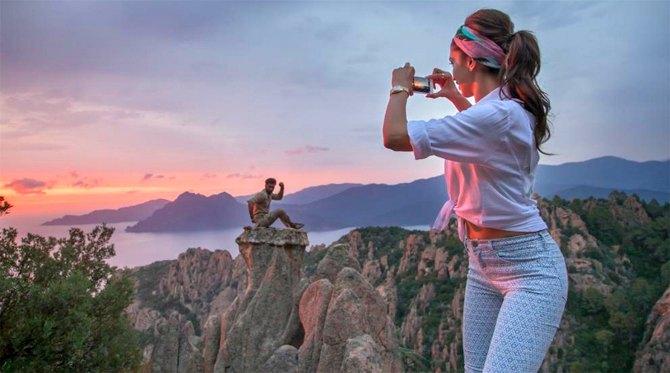 IMAGE: Ranbir Kapoor and Deepika Padukone in Tamasha
Carry a fully charged camera and a spacious memory card for those innumerable Kodak moments in the most exotic parts of the world.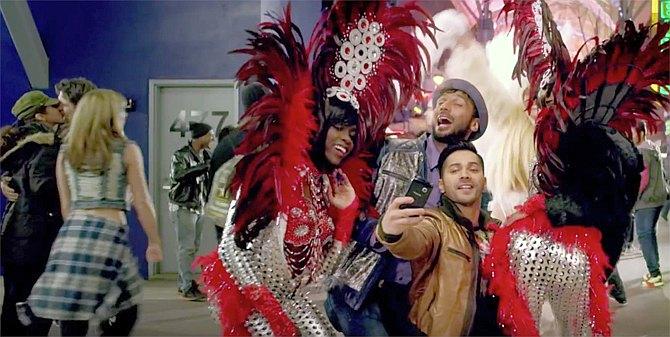 IMAGE: Varun Dhawan in ABCD 2
Always a good idea to take selfies with stunning street artists you bumped into two seconds go. Multiple likes and retweets here we come.
IMAGE: Bipasha Basu in Dhoom 2
Sorry Gurinder, but we have photogenic evidence to believe ball on the beach is way more fun than bhaji on the beach. So don't forget to pack one next to the bikinis.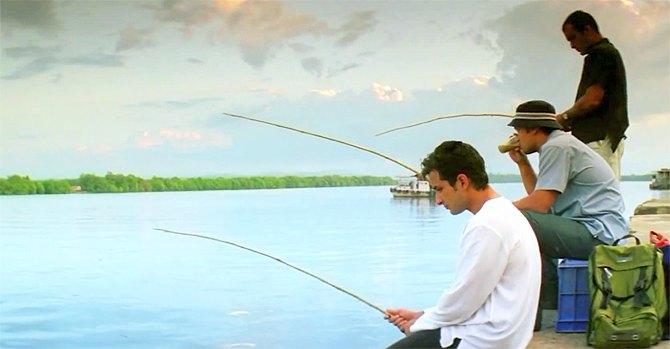 IMAGE: Saif Ali Khan, Aamir Khan and Akshaye Khanna in Dil Chahta Hai

Like the famous saying goes, there's plenty of fish in the sea. Rods, reels, bait and wait, yeah?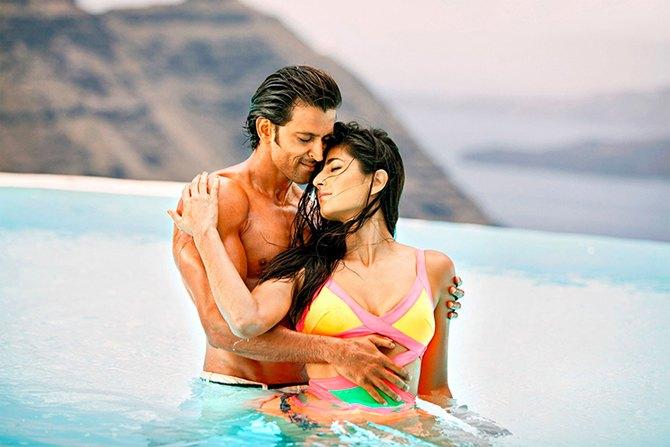 IMAGE: Hrithik Roshan and Katrina Kaif in Bang Bang
Sell a few bonds and book yourself in a luxury resort to indulge in poolside romance against scenic views.