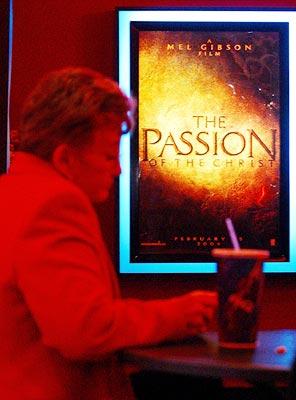 Mel Gibson's The Passion Of The Christ got an early screening on February 23.
At the Regal Cinema movie theatre in Bossier City, Louisiana, 337 members of the Central Assembly of God Church attended the pre-screening of the controversial movie, which shows the crucifixion of Jesus Christ.
Reuters reports that Gibson's tale of the last 12 hours of Jesus has won praise as well as criticism.
Scholars have complained tht the film is riddled with historical errors, about hairstyles and clothes to the lack of gospel context in the film. Anthropologist Joe Zias told Reuters, "He has a long-haired Jesus. Jesus didn't have long hair. Jewish men back in antiquity did not have long hair."
Jewish groups are now reportedly worried that the graphic depiction of the crucifixion will ignite anti-Jewish violence.
Gibson had earlied made it clear that he had sought the help of scholars, theologians, priests and spiritual writers before working on the script of the film. He also declared the film is not anti-Semitic.
Gibson who is Catholic, funded the $25 million film himself and made his characters speak in Latin and Aramaic. But many Christians have also hailed the movie: Evangelical preacher Billy Graham called the film, "a lifetime of sermons in one movie."
Photo: Mario Villafuerte/Getty Images