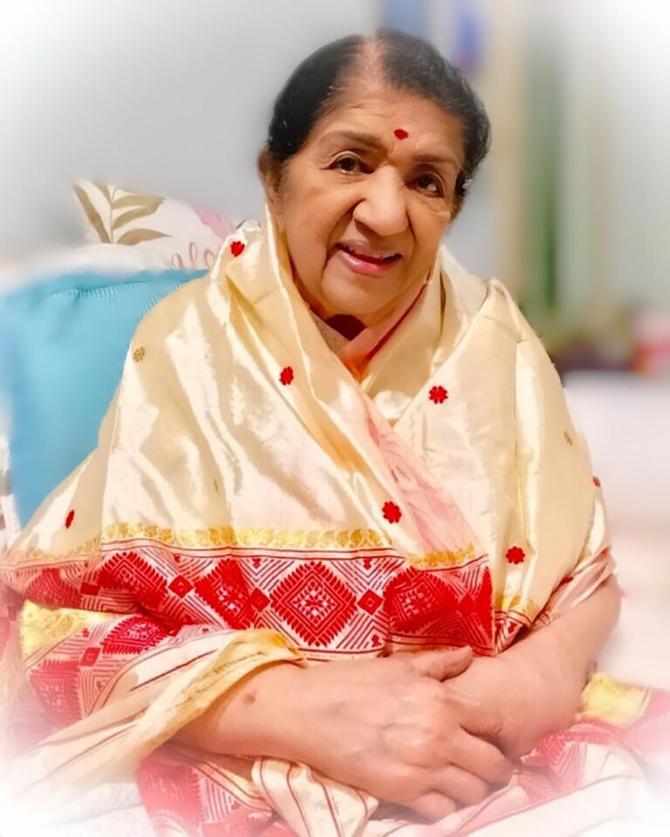 After Prime Minister Modi performed the bhoomi puja for the Ram temple on August 5, Lata Mangeshkar picks her favourite Ram bhajans for Modi and you.
Subhash K Jha presents them here:
Payoji Maine Ram Ratan Dhan Payo
I recorded this album 37 years ago, but its popularity remains undiminished.
Though I may have sung better bhajans, the Rama bhajans in this album -- like Payoji Maine Ram Ratan Dhan Payo, Thumak Chalat Ramachandra and Shri Ramachandra Kripalu -- are loved by millions of Indians across the world.
I'd like to dedicate the immortal bhajans in this album to our Prime Minister Narendra Modiji who has made the Ram temple at the Ramjanambhoomi possible.
Ram Ka Gun Gaan Kariye
This bhajan is very special because I got to sing it with the great Hindustani classical vocalist, Pandit Bhimsen Joshi.
I remember every detail of the recording.
It is played in thousands of households across the country to this day. I am blessed.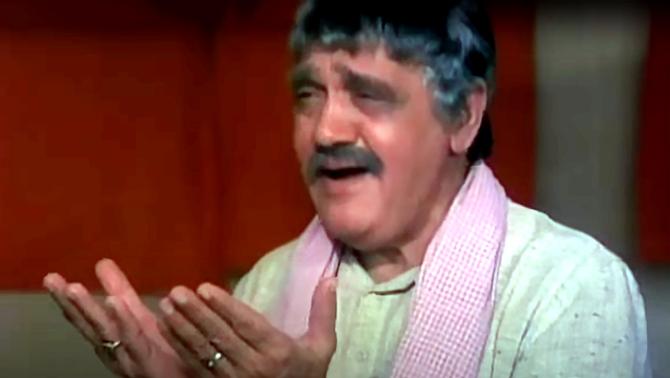 Ram Hain Mahaan, Ram Naam Hai Mahaan
Not many know this Ram bhajan from a long-forgotten film (Zindagi Imtehan Leti Hai), which I recorded for my brother Hridaynath Mangeshkar.
It is a very powerful take on Ram bhagwan's powers.
The bhajan got neglected because the film was not a success.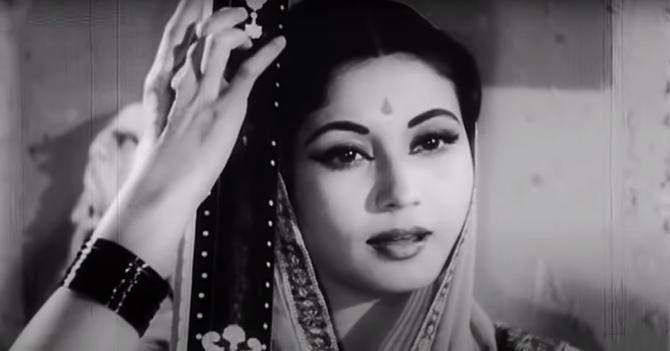 Jana Gana Mangal Dayak Ram
A beautiful Ram bhajan composed by the great C Ramachandra for the film Sharada in 1953. The notes of this song still resonate in my head.
The lovely Meena Kumarji sang this bhajan on screen. It was liked immensely back then, and to this day.
Rama Raksha Strotra
I wanted to sing the Rama Raksha Strotra for the longest time, and finally did two shlokas under the supervision of Composer Mayuresh Pai in 2017.
I will do all the 38 shlokas gradually.
Singing bhajans has always given me a special high.
During the course of my long journey as a singer, I've sung every genre of songs, but the satisfaction of singing devotional numbers is on another level.