Spacey has also been criticised by Star Trek actor, Zachary Quinto, for his 'calculated manipulation to deflect attention from the very serious accusation (of making an unwanted sexual advance)'.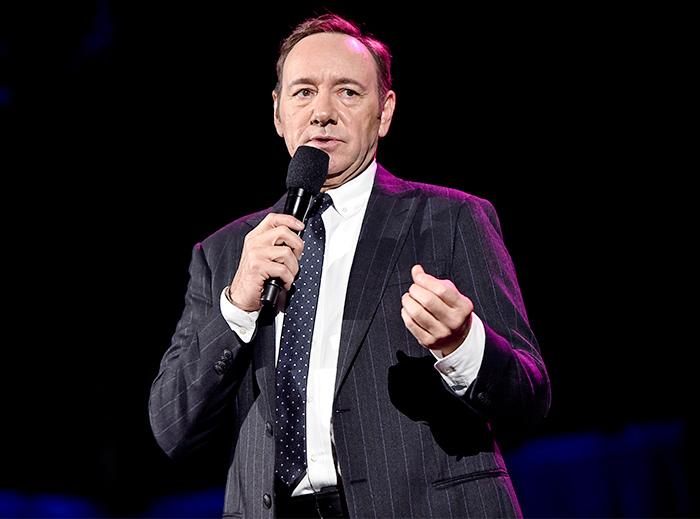 Photograph: Alberto E Rodriguez/Getty Images.
Less than 24 hours after the Star Trek: Discovery actor Anthony Rapp came forward with allegations that the two-time Oscar-winning actor made a 'sexual advance' toward him in 1986, when Rapp was 14 years old, the International Academy of Television Arts and Sciences has stripped Spacey of an upcoming honour.
'The International Academy has announced that, in light of recent events, it will not honour Kevin Spacey with the 2017 Intl Emmy Founders Award,' the Academy wrote in a statement on its Twitter handle.
The Academy had said in June that it would present the award to the House of Cards actor, 'an individual who crosses cultural boundaries to touch humanity.'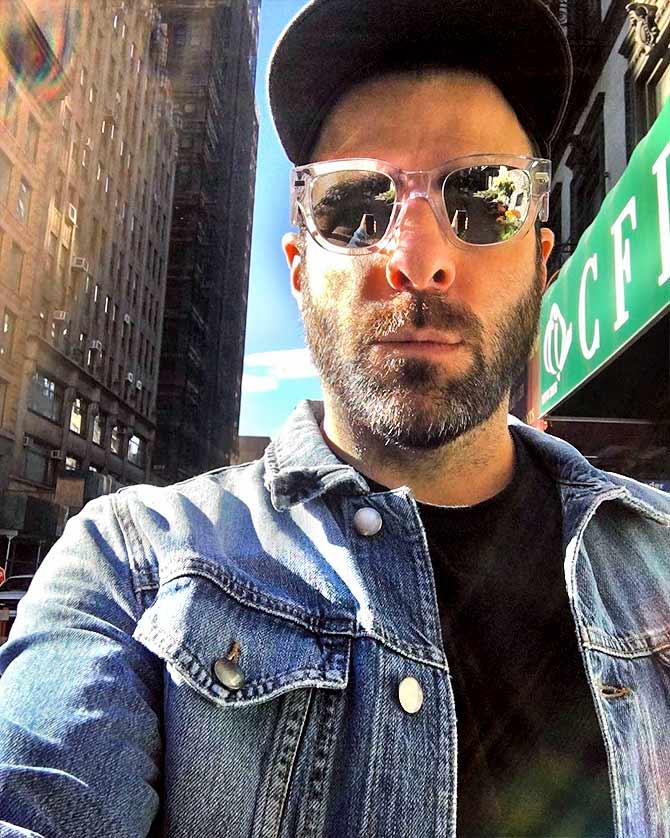 Photograph: Kind courtesy Zachary Quinto/Instagram.
After the allegation, Spacey apologised for the incident and came out as gay.
But actor Zachary Quinto doesn't believe Spacey's apology was wholehearted.
The Star Trek actor -- who has played Spock in the franchise's film reboot -- took to his Twitter and issued a lengthy statement slamming Spacey for using the controversy to come out.
The 40-year-old actor called Spacey's declaration 'to live as a gay man,' which the House of Cards star mentioned in his apology to Rapp, a 'calculated manipulation to deflect attention from the very serious accusation'.
He wrote, 'It is deeply sad and troubling that this is how Kevin Spacey has chosen to come out. Not by standing up as a point of pride, in the light of all his many awards and accomplishments, thus inspiring tens of thousands of struggling LGBTQ kids around the world. But as a calculated manipulation to deflect attention from the very serious accusation that he attempted to molest one.'
Quinto also lent his support to Rapp and hoped that Rapp's voice would be heard after Spacey's statement. Rapp plays Lieutenant Paul Stamets in Star Trek: Discovery, the first gay character in the television series.
'I am sorry to hear of Anthony Rapp's experience and subsequent suffering. And I am sorry that Kevin only saw fit to acknowledge his truth when he thought it would serve him, just as his denial served him for so many years. May Anthony Rapp's voice be the one which is amplified here. Victim's voices are the ones that deserve to be heard.'
The Hitman star came out as gay in 2011 after being moved to action by the suicide of gay teen Jamey Rodemeyer, while Rapp -- in a 1997 interview to Oasis magazine -- has said he has only labelled himself as 'queer' and not 'gay'.
Quinto, in his blog, said he felt he had to come in order to help the community as a whole.
This response comes after Rapp alleged Spacey, who was then 26, made a 'sexual advance' toward him when he invited him to his Manhattan apartment for a party in 1986.
Rapp said, 'He was trying to seduce me. I don't know if I would have used that language. But I was aware that he was trying to get with me sexually.'
Many prominent members of the LGBTQ community criticised Spacey's response to the allegations.