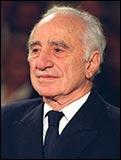 By any reckoning, Elia Kazan was a genius of American theatre and cinema. But many, including playwright Arthur Miller, considered him an evil man for having joined the political witch hunt in America more than five decades ago.
Kazan, 94, who died on September 28 in New York, directed several landmark Broadway plays, including A Streetcar Named Desire, Death Of A Salesman and Cat On A Hot Tin Roof. His films include the classics On The Waterfront, East Of Eden and Splendour In The Grass.
The noted Indian dramatist and short story writer Balwant Gargi saw him in another light.
Kazan, who brought out the best in Marlon Brando, James Dean, Warren Beatty, Rod Steiger, Natalie Wood and Julie Harris, and whose work reflected an earthy, pulse-quickening realism, had a tender heart that he did not wear on his sleeve, Gargi said. He added that Kazan silently encouraged playwrights and writers from across the world.
During a visit to the US nearly 20 years ago, Gargi had told me that Kazan's encouragement had enhanced his reputation with the American academic world. Kazan had also given a generous blurb to Gargi's book, Naked Triangle. The semi-autobiographical work was partly inspired by Gargi's difficult balancing act between his American wife and Indian lover.
Gargi died in April this year.
Kazan, who notes in his autobiography Elia Kazan: A Life that he had to hide his affairs with numerous celebrities, including Marilyn Monroe, for a long time, apparently admired Gargi's candour in dealing with sex and affairs of the heart.
Gargi conducted workshops at several American theatres and major universities. He had also talked with Kazan about how to get the best out of artistes. A director cannot succeed unless he has a strong passion. By then, Kazan had come to be known as an actor's director.
'I am able to talk to actors,' Kazan would later write, 'to arouse them to better work. I have strong, even violent, feelings and they are assets.'
But other Americans refused to admire Kazan's self-proclaimed candour in other areas, especially when he revealed the names of those who were allegedly members of the Communist Party or sympathisers.
A Greek immigrant, Kazan was a member of the Communist Party in America for several years in the early 1930s. He declared that he had quit the party because of its authoritarianism. While he acknowledged before the House Un-American Activities Committee that he had been a member of the Communist Party, he also gave the committee the names of eight other members.
'I had every good reason to believe the party should be driven out of its many hiding places and into the light of scrutiny, but I'd never said anything because it would be called "red-baiting",' Kazan wrote years later.
He remained unrepentant at the problems he had caused. 'The "horrible, immoral thing" that I did, I did out of my own true self,' he maintained.
But he acknowledged a darker side of himself in his 1988 autobiography: 'I've shed several skins in my time, lived several lives and known violent and cruel changes. Generally, I've understood what happened only after it happened.'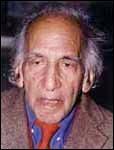 The late Rod Steiger, who is among Hollywood's few who never forgave Kazan, said several years ago that Kazan's betrayal was as horrible a discovery as suddenly realising that one's father is molesting one's baby sister. When Kazan received an Oscar for lifetime achievement in 1999, many Hollywood liberals, including Martin Scorsese, avoided joining the new chorus of criticism against the master and readily embraced him. But Steiger refused to forgive Kazan.
Days after his death, Kazan is still being discussed. At a recent staging of the hit play Trumbo, a story of the writer Dalton Trumbo based on his letters, Kazan's memory worried several people.
Trumbo was also a victim of red-baiting. Unlike Kazan, Trumbo, one of the highest paid writers in Hollywood in the 1950s, would not answer the questions of the House Un-American Activities Committee about his or others' Communist affiliations and spent a year in jail in 1950.
On getting out, he went to Mexico with his family and wrote screenplays under pen names until 1960, when Otto Preminger credited him for Exodus and actor-producer Kirk Douglas got him to write the screenplay of Spartacus.
"Elia Kazan would not have cared to see this play," an elderly woman told a friend after seeing Trumbo recently. "He was never sorry about his betrayals. But now he is in another world, he might want to see it from wherever he is. His karma may change in his next life," she said with a sigh.
What would Gargi have said to that?
Click here for More Features