An American film A Call To Spy has beaten Ketan Mehta to the finishing line.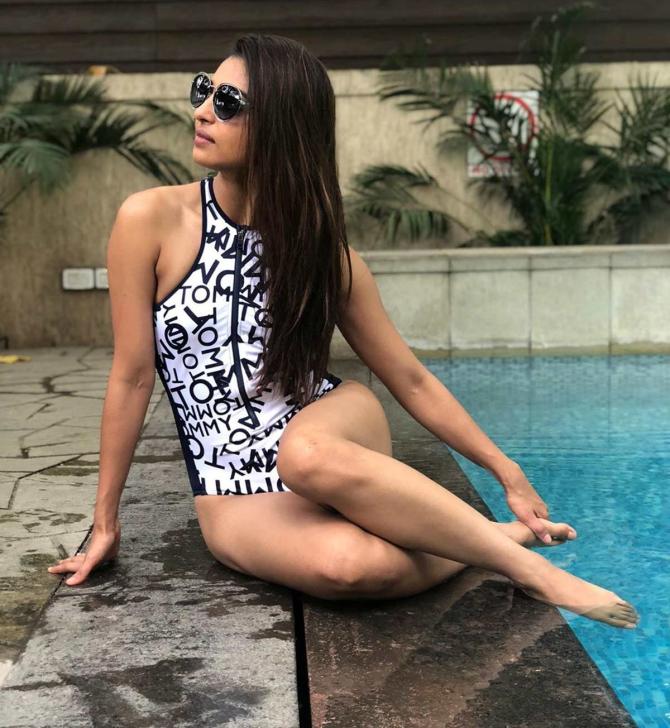 Director Ketan Mehta (who has made biopics on Sardar Patel and Mangal Pandey) was planning a biopic on Noor Inaayat Khan, the daughter Hazrat Inaayat Khan, Tipu Sultan's great grandson.
Noor was a British spy during World War II.
Ketan Mehta was fascinated by Noor's story, having done research on her for four years. He wanted to make the film with Katrina Kaif.
But now, an American film A Call To Spy featuring Radhika Apte as Noor has beaten Ketan to the finishing line.
Interestingly, Radhika, who has worked with Ketan Mehta in Manjhi: The Mountain Man, was Ketan's second choice for Noor's part.
This is the second time Mehta's biographical thunder has been stolen from him.
Ketan's years of research on the Rani of Jhansi went to waste when Kangana Ranaut took the project to another producer and made her own version of it.
***
'C U Soon is not a COVID-19 compromise'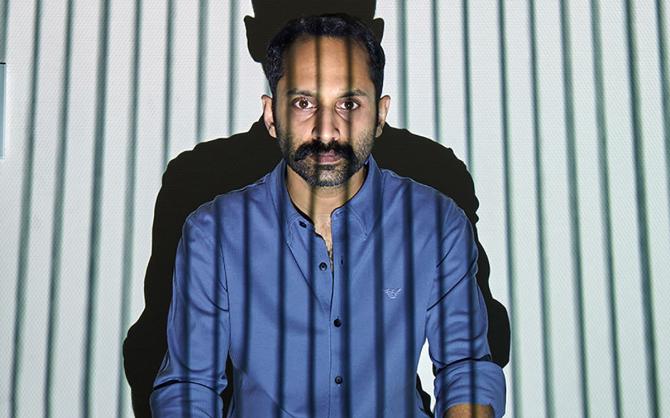 Malayalam thriller C U Soon, starring Fahadh Faasil and Roshan Mathew, is the virtual version of a large-screen film that is yet to come.
"C U Soon was made especially for the OTT platform," explains Fahadh. "We will be shooting a separate version of the same script with the same cast for theatres when the lockdown is over."
"For me, the version that you see at home is meant for the OTT platform."
Faasil, known for his experimental roles in Malayalam cinema, says what we see in C U Soon is not a COVID-19 compromise.
"Although we're glad it provided at least 50 technicians with work during the lockdown, the format of storytelling on IPhones and computers is not a COVID compromise. Even if we had shot this film after COVID, it would have been exactly the same."
The theatrical version will be shot in Dubai, reveals Faasil, who produces the film with Writer-Director Mahesh Narayanan.
"The idea is to broaden the canvas. You won't see the characters through the phone, you will see them talking on the phone," he explains. "I believe the two platforms are separate and mutually exclusive. What is made for the movie theatres must be released in theatres."
The big screen version of C U Soon will offer back stories to the characters.
"For example, how did the characters, played by Roshan Mathew and Darshana Rajendran, meet for the first time? And what is the reason for my character Kevin's aggressive behaviour towards his girlfriend?"
"Basically he sees her as a manifestation of his frustrations, an object of sexual desire, until he comes across a girl who has been sold to the flesh trade. How that experience changes his equation with his girlfriend, we need to explore in the big screen version of C U Soon," he says.
"The scope of storytelling would be broadened and amplified when audiences see the film in movie theatres."
***
Will Mulan release in India?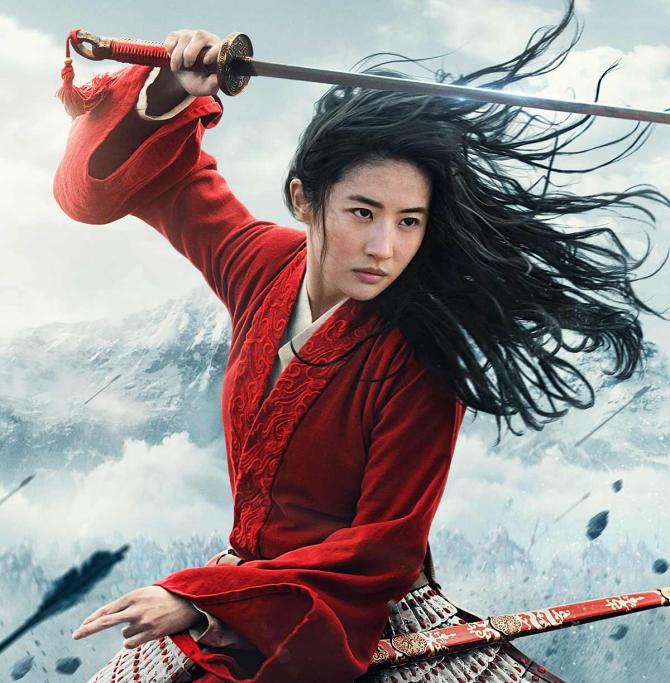 Disney's superhero film Mulan -- about a teenaged Chinese female warrior -- is facing a virtual boycott in many parts of the world after its leading lady Liu Yifei went on record to show her support for the Hong Kong police, which has been cracking down brutally on protesters.
Will the film now get a theatrical release in India when theatres reopen?
A source says it is a difficult situation in more ways than one.
"Firstly, because of the pandemic, Mulan opened the world over on both the OTT platform and in theatres," the source tells Subhash K Jha.
"In India, Mulan is not available on OTT, as Disney-Hotstar wanted to preserve the film's novelty and excitement for theatres. But now that seems like a foolhardy decision because theatres show no sign of reopening. Even when they do open, these worldwide protests against the lead actress could prove the final undoing of Mulan."