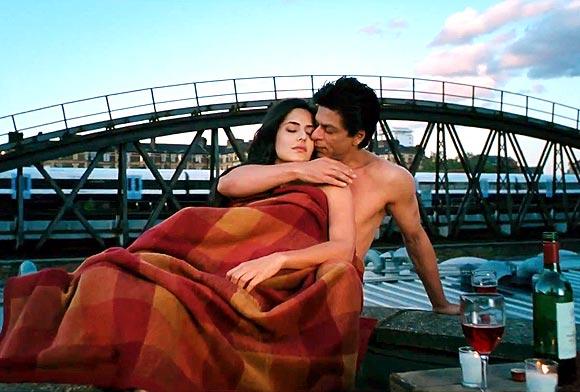 Shah Rukh Khan is known to woo his leading ladies in the most romantic ways.

The actor, who has shied away from kissing his heroine on screen, has however taken an intimate step further in his new film, Jab Tak Hai Jaan.

The trailer

shows him and Katrina Kaif enjoying some very romantic moments.

In fact, this kind of  intimacy is something even Kat's former boyfriend, Salman Khan, hasn't managed on screen yet.

Is this SRK's way of staying on top of competition and, of course, his sworn enemy?

We wonder what Salman would say to this.