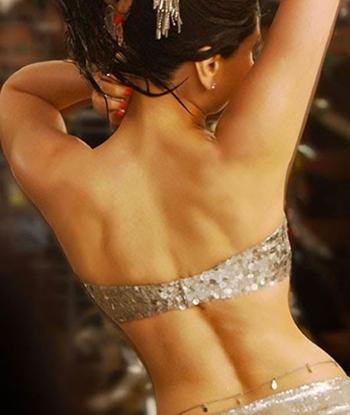 Bebo brings sexy back!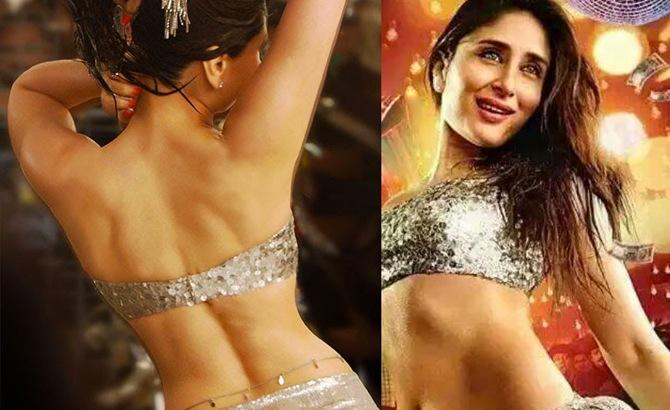 Image: Kareena sets the screen on fire in Brothers
Kareena Kapoor's hotness is no secret.

But boy, is she a tease or what?
Just a teeny glimpse of the sexy star's swinging hips and bare back to the camera in her brand new item number has left her fans in a tizzy. It's a pose she seems to like a lot, we noticed.
Even as we wait for the full video of Mera Naam Mary from the Karan Johar-produced Brothers to go on air, here's looking at Bebo's backless moments on celluloid.

Dabangg 2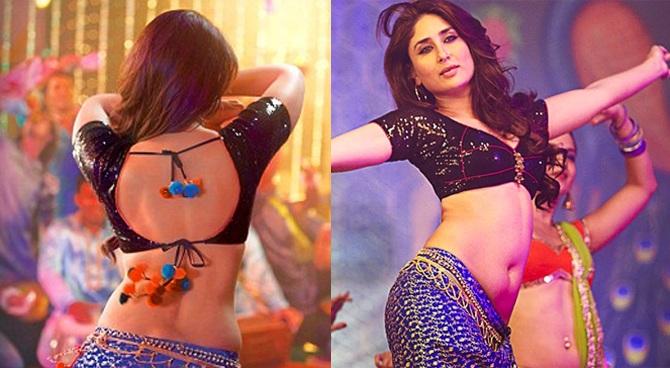 Image: Adding some rustic glamour to the proceedings in Dabangg 2
Kareena attracts wolf whistles, showing off her flawless back and strutting raunchily to Dabangg 2's popular Fevicol number.

Ra.One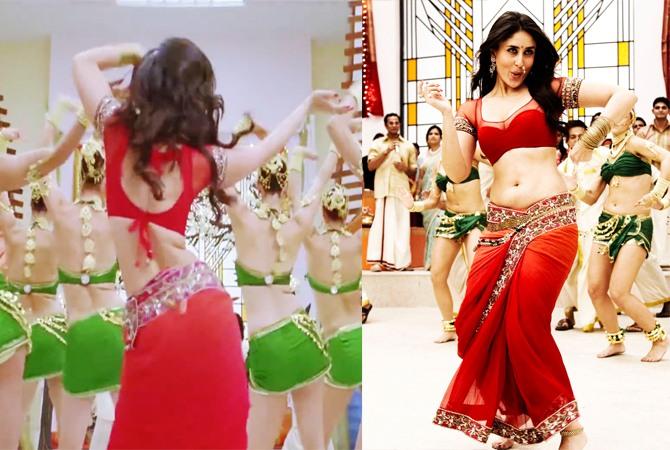 Image: Painting the town red in Shah Rukh Khan's superhero flick Ra.One
Her red-hot sari and blazing dance as the Chammak Challo muse in Ra.One is easily one of the best things about Shah Rukh Khan's underwhelming sci-fi fantasy.

Bodyguard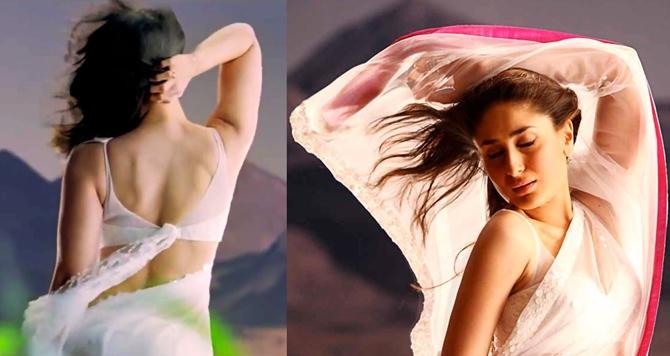 Image: Making a dream-sequence even dreamier in Bodyguard
The 34-year-old shows off a back that could launch a thousand body scrubs for a song in her 2011 blockbuster, Bodyguard.

Heroine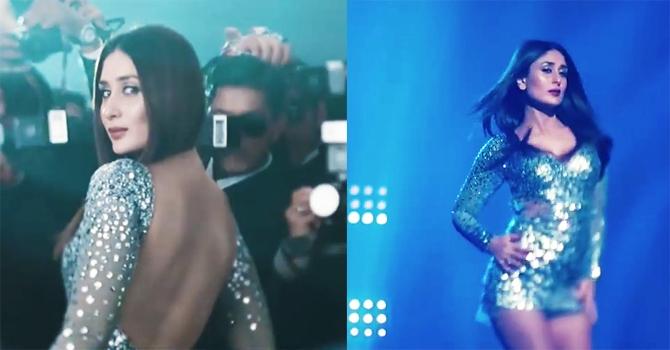 "
Image: Strutting her stuff in and as Heroine
'Main heroine hoon,' she declares with an inborn swag that cannot be missed whether she's turned her back to the camera or looking right into it.

Talaash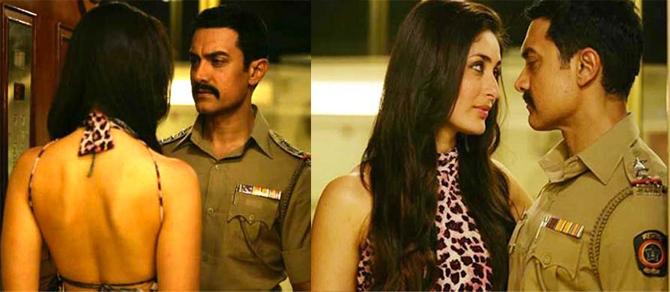 Image: Avenging angel in animal print in Reema Kagti's Talaash
Kareena Kapoor works a backless, animal-print number to play an enigmatic sex worker helping a cop solve a complex case in Talaash.

Kambakkht Ishq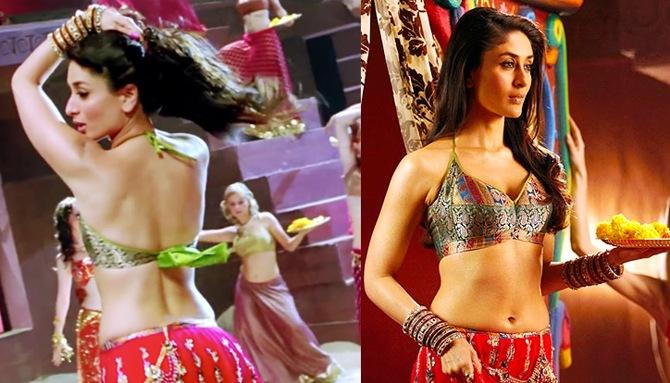 Image: Sassy supermodel in Kambakht Ishq
Kambakkht Ishq got Bebo a lot of flak for its sexist humour but the actress doesn't seem too concerned as long as she gets to strike her favourite pose.

Asoka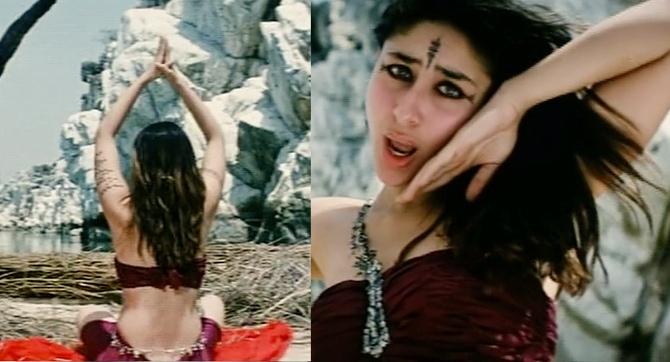 Image: The fierce princess of Asoka
Once again a too-hot-to-handle Kareena, playing a gothic warrior princess, is the best thing about SRK's expensive flop, Asoka.

Kabhi Khushi Kabhie Gham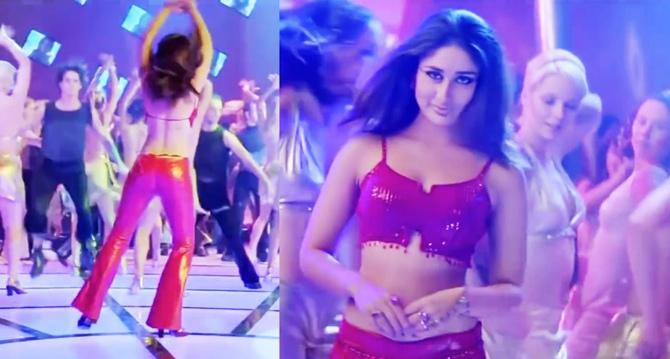 Image: Channelling Poo's perspective through clothes in Kabhi Khushi Kabhie Gham
In a barely there bikini blouse and figure-hugging pants, Kareena makes sure the camera captures a good deal of her perfect curves as the air-headed fashionista of K3G.

Mujhse Dosti Karoge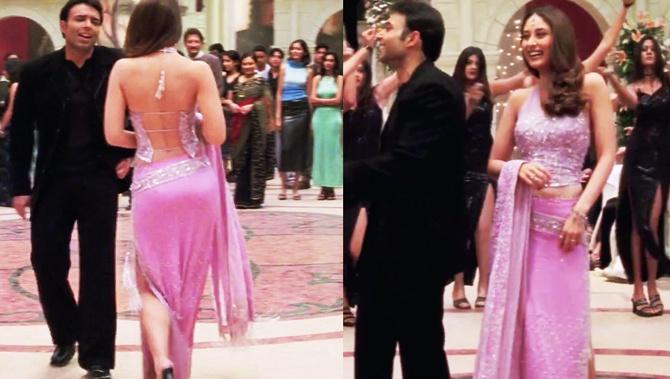 Image: Having some harmless fun with Uday Chopra in Mujhse Dosti Karoge
Rani Mukerji may have won the guy and a bigger role in Mujhse Dosti Karoge but the Kapoor girl grabs eyeballs wearing slinky outfits such as this.

Kurbaan/Bewafaa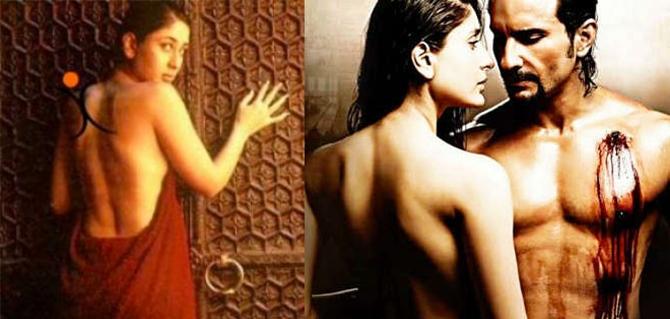 Image: Perfecting the over-the-shoulder look in Bewafa (left) and Kurbaan
Kareena has a gorgeous back and red carpet events are proof she loves to flaunt it.
But even if it comes to showing it for effect in bold scenes, it isn't something the actress has ever shied from.

Be it the intense lovemaking scene in Kurbaan or a bubble bath moment of Bewafaa.