A lowdown on what's going on in the Tamil film industry.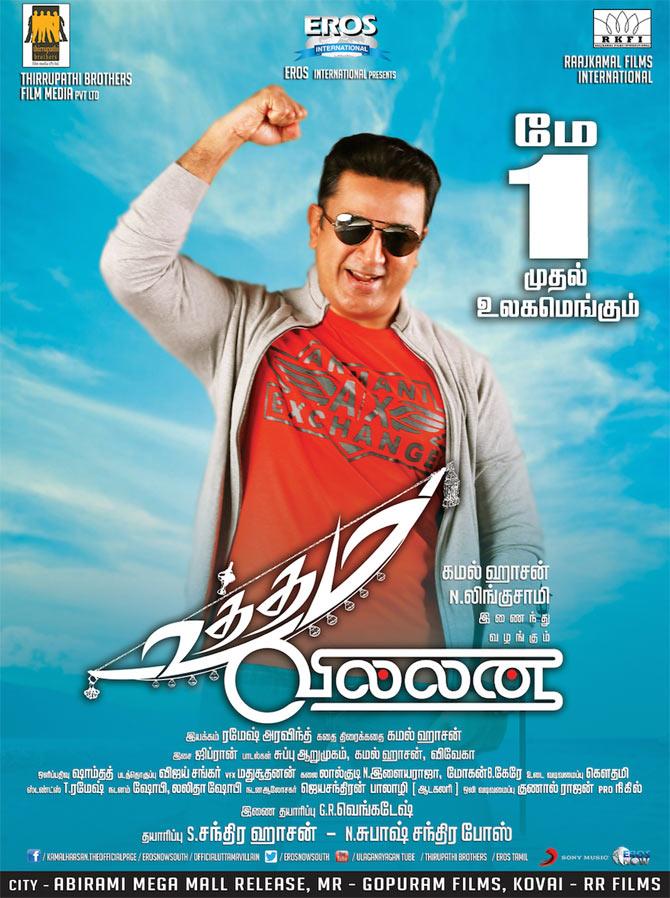 Image: Movie poster of Uttama Villain
Kamal Haasan latest film Uttama Villain has irked the Vishwa Hindu Parishad.
The extremist Hindutva outfit wants the film to be banned because the lyrics of a song has "hurt the sentiments" of the VHP members.
The musical comedy is directed by Ramesh Arvind and produced by N Lingusamy of Thirupathi Bros, along with Kamal Haasan's Raaj Kamal Films International and Eros International.
Kamal Haasan has decided to release the film on May 1 despite the VHP's carping.
***
Simran turns producer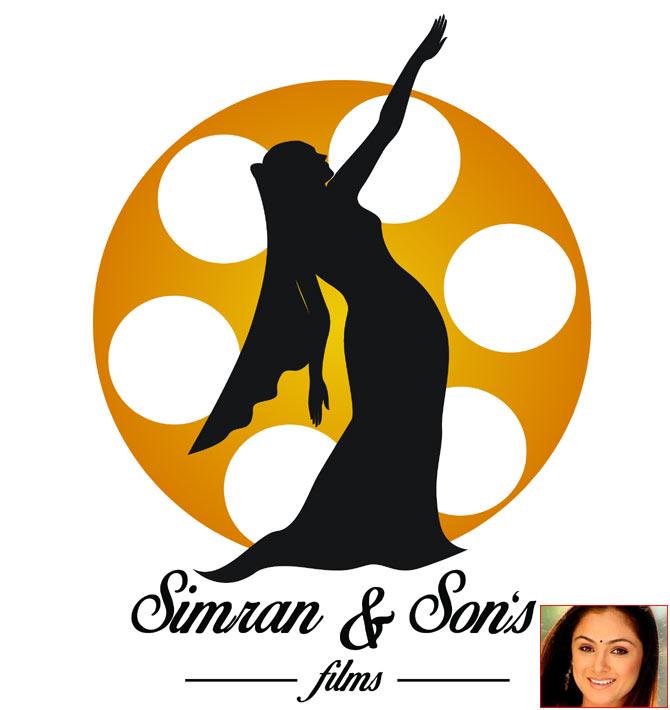 Image: Poster of Simran and Sons.
Simran has launched her own production house, Simran and Sons.
"My passion for cinema drove me to starting a production house along with my husband, Deepak.
"I plan to produce two projects this year. The genre will be different and also the production values.
"I am kick starting the next phase of my film career as a producer and director," she said.
***
Mani Ratnam's O K Kanmani to release on April 17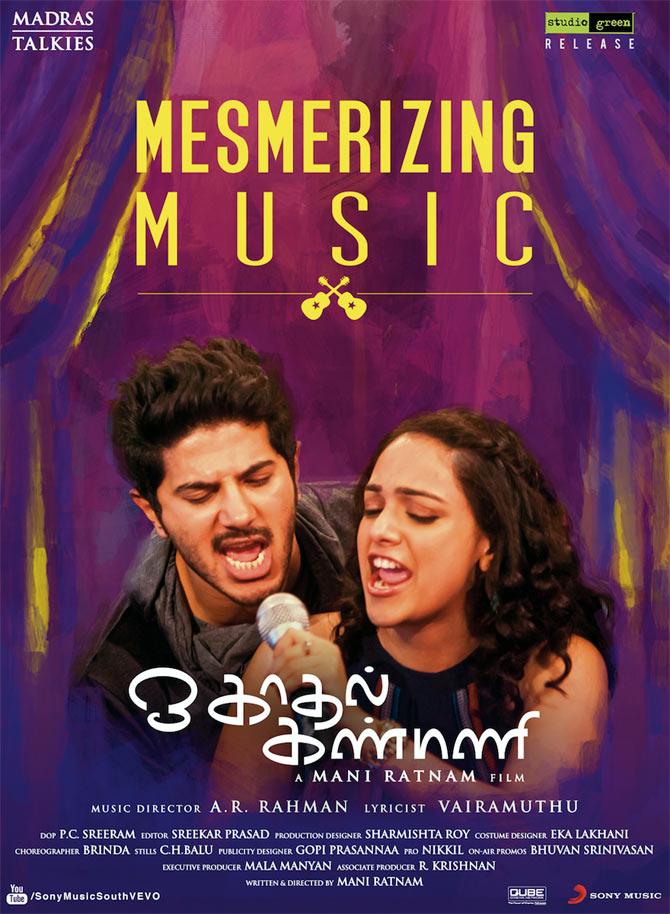 Image: Movie poster of O K Kanmani.
Mani Ratnam's O K Kanmani, a romantic musical, is expected to release on April 17.
The trailer and music videos of the film, with Dulquer Salman and Nithya Menen in the lead, remind one nostalgically of Mani Ratnam's most successful romantic film Alai Paayuthe, starring Madhavan and Shalini.