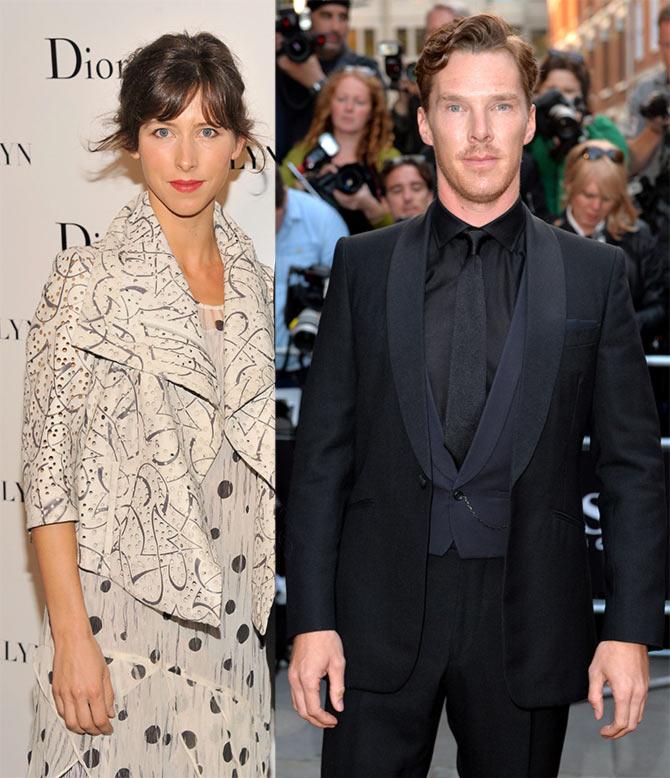 Everything you didn't know about Sophie Hunter... right here!
Just who is Sherlock star Benedict Cumberbatch dating?
That's the question on everybody's mind when one fine day, an engagement announcement appeared in London daily The Times on November 5.
'The engagement is announced between Benedict, son of Wanda and Timothy Cumberbatch of London, and Sophie, daughter of Katharine Hunter of Edinburgh and Charles Hunter of London,' the announcement read.

Besides processing the devastating news -- he was one of Britain's globally acknowledged eligible bachelors -- and rejoicing, 'Yay! Cumberbabies!', millions of Cumberbatch fans (famously known as Cumberbitches) are wondering, 'just who is Sophie Hunter?'
Here then, is a lowdown on soon-to-be Mrs Cumberbatch.
Read on:

The theatre prodigy

Sophie Hunter, 36, is a theatre actress/director known for mostly avant garde plays.
She was awarded the Samuel Beckett Award in 2007 for writing and directing the play The Terrific Electric at the Barbican Centre.

Hunter also directed the 2010 revival of Henrik Ibsen's Ghosts at Access Theatre on Broadway.

Although her direction work is more notable, she has also appeared in Mira Nair's 2004 film Vanity Fair along side Reese Witherspoon, when she was apparently hailed as the next Sienna Miller.

She met Cumberbatch on the sets of 2009 film Burlesque Fairytales, People magazine has reported.

Her lineage
The eldest of three kids, Hunter grew up in Hammersmith, London and Edinburgh, Scotland.

Her father, Charles, is a professional card player and her mother, Katharine, worked as an administrator. The couple are now divorced.

She is the granddaughter of General Sir James Michael Gow GCB, who served in the British Army as a general and reached high offices in the 1980s.

What's more! She can sing too!
To Hunter's credit is a French-language music album The Isis Project, which was recorded in collaboration with Guy Chambers, songwriting partner of singer Robbie Williams, according to Hello! magazine.
An Ivy League-er

Hunter went to Oxford where she graduated with a Modern Languages degree, concentrating on French and Italian. Hunter then moved to Paris to study avant-garde theatre for two years at the L'École Internationale de Théâtre Jacques Lecoq.

She also spent some time in New York City training at the Saratoga International Theatre Institute.

Image: Sophie Hunter and Benedict Cumberbatch. Photograph: Gary Gershoff/Anthony Harvey/Getty Images