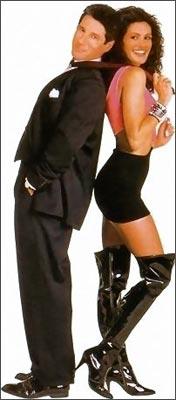 Julia Roberts has topped an online poll for the 25 Most Memorable On-Screen Prostitutes.
The Oscar winner's role in Pretty Woman saw her beating off competition from other actresses.
Second on the list was Jennifer Jason Leigh for her role as Tralala in Last Exit to Brooklyn.
In third spot on U.S. magazine Entertainment Weekly's online countdown is Patricia Arquette in True Romance.
Rounding up the top five was the only male in the top ten Dermot Mulroney in The Wedding Date and Kim Basinger in L.A. Confidential.
1. Julia Roberts in Pretty Woman
2. Jennifer Jason Leigh in Last Exit to Brooklyn
3. Patricia Arquette in True Romance
4. Dermot Mulroney in The Wedding Date
5. Kim Basinger in L.A. Confidential
6. Catherine Deneuve in Belle de Jour
7. Nicole Kidman in Moulin Rouge
8. Charlize Theron in Monster
9. Nancy Allen in Dressed to Kill
10. Elisabeth Shue in Leaving Las Vegas
11. Richard Gere in American Gigolo
12. Jon Voight in Midnight Cowboy
13. Rob Schneider in Deuce Bigalow: Male Gigolo
14. Leonardo DiCaprio in The Basketball Diaries
15. Keanu Reeves and River Phoenix in My Own Private Idaho
16. Lukas Haas and David Arquette in Johns
17. Rebecca De Mornay in Risky Business
18. Jamie Lee Curtis in Trading Places
19. Shelley Long in Night Shift
20. Jane Fonda in Klute
21. Jodie Foster in Taxi Driver
22. Kathleen Turner in Crimes of Passion
23. Elizabeth Taylor in Butterfield 8
24. Rita Hayworth in Angels Over Broadway
25. Marlene Dietrich in Blonde Venus
Text: ANI