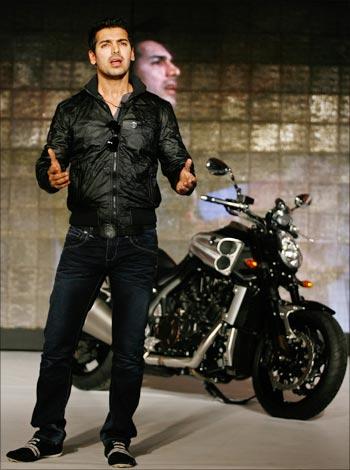 John Abraham has found a new love.
No, we're not talking women.
We're talking bikes.
The actor launched the new Yamaha 1,680cc Super Bike VMAX, priced at Rs 20 lakh, in Delhi.
John used to ride the Suzuki Hayabusa and even confessed in an interview that he preferred his Hayabusa over girlfriend Bipasha Basu. 
The Yamaha 1,680cc Super Bike is the most expensive bike launched in India so far.
Photograph: Vijay Mathur/ Reuters