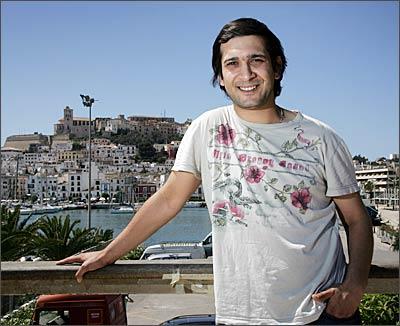 Ah, so The Guru goes to Ibiza.
East Is East actor Jimi Mistry was at the first Ibiza and Formentera Film Festival on May 29. The festival runs till June 7. 
The actor is around to promote his new film, Partition, in which he co-stars with Kristin Kreuk, Irrfan Khan and Scream star Neve Campbell.
Scheduled to release in 2007, the Vic Sarin-directed Partition is set around the Indian independence struggle of 1947.
Mistry plays Gian Singh, a 38-year-old British Indian Army officer. The film is being promoted as a moving epic, a love story and a tale of war ravaging the lives of innocents.
Photograph: Getty Images