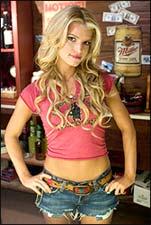 If Jay wanted to be a garbage collector, we told him it was fine with us," filmmaker Jay Chandrasekhar's father muses. "But we also told him to strive to be the best garbage collector in the world."
When Jay, whose complete name is Jayant Jambulingam Chandrasekhar, announced, while studying history and arts at Colgate University, that he wanted to get into the performing arts and the movies, his family was fully behind him, father AJ Chandrasekhar recalls. "We told him that, after a couple of years, if he felt he wasn't making progress, he should think of some other career, like law," he adds.
"My wife Hema and I are physicians," he continues. "None of our children have opted for the medical profession, and that is fine with us. We told our daughter Sandy, who is now an attorney, the same thing we told Jay -- that she should decide what she wants to be." The family was getting ready, a week ago, to go to Los Angeles for the premiere of
The Dukes Of Hazzard
, the fourth film directed by Chandrasekhar and his biggest venture yet.
"All this is new to us," says mother Hema. "We are very private people but we must be in Hollywood to share Jay's happiness, isn't it?" Like Jay, sister Sandy, the oldest of the Chandrasekhar children, was also given an Indian name:
Sandhya. "We chose Indian names that could easily be Americanised," his father chuckles.
Jay does not remember being called by his given name. "But in college some of my friends discovered by middle name," he says, "and they would often call me Jambulingam." The name is, in fact, the name of Jay's grandfather. Jay's son has it as his middle name too. "I have used the name Jambulingam while editing films such as
Super Troopers
and
Puddle Cruiser
," he says. "I like the look and sound of it."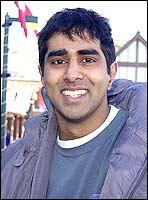 He says he was never tempted to edit his last name or Americanise it when he started making films or Hollywood came to him with offers like
The Dukes of Hazzard
. "I would never be comfortable with an edited name," he says. "I have never hidden the fact that I am of Indian origin. With thirteen alphabets, it is not an easy to name to pronounce, but I also know that many of my American friends and acquaintances have learned to pronounce it. You then feel they are taking you seriously."
"When people make an effort to pronounce it correctly, it also means that they are treating you well," he adds, chuckling. "Besides, people also get curious about the name and we then have a few interesting conversations."