Will third time be the charm for the Ranbir Kapoor-Katrina Kaif starrer?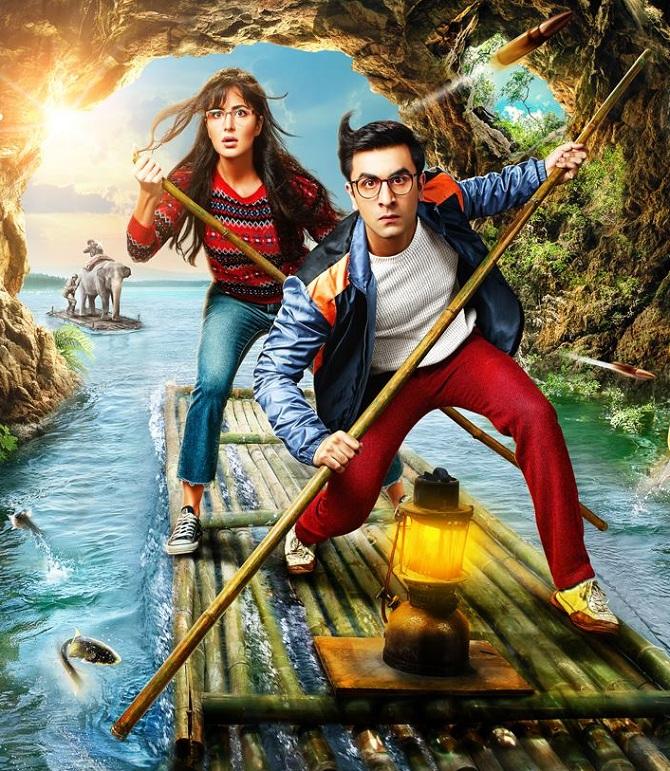 The much delayed Ranbir Kapoor-Katrina Kaif starrer Jagga Jasoos has just got another release date -- July 14. The film, directed by Anurag Basu, has been in production since 2014.
When the film was announced, Ranbir, Basu, and UTV were the winning trifecta behind Barfi! And the film's protagonists, Ranbir and Katrina, were a Bollywood golden couple.
But things began to fall apart soon after.
'Jagga Jasoos was planned as a quickie,' Basu had told the media in 2014. 'But Ranbir (the film's co-producer) has been shooting simultaneously for Anurag Kashyap's Bombay Velvet. We've to shoot Jagga Jasoos during the gaps in the shooting of Bombay Velvet… By the end of the year the shooting would be complete.'
However, they were still working on it two years later -- re-shooting large parts of the film and coping with Ranbir and Katrina's break-up.
A source had then told Rediff.com, "Ranbir and Katrina have tried to be professional about it but the shooting is not working out. The biggest loser in this whole tangle of the personal and professional are UTV, who have invested a substantial amount of money."
After two years in production, the release date for Jagga Jasoos was set finally set for November 2016, but had to be pushed to April 2017.
The film's teaser trailer was released in December 2016, but the movie was delayed once again.
Whether Jagga Jasoos can keep its new date with the box-office remains to be seen.