Two Kannada films will hit the screens across Karnataka state on the festive occasion of Deepavali: Fair & Lovely, directed by Raghuram and Namasthe Madam, directed by Raghuraj. They release on Friday, October 24.
Let's take a look at this weekend's festival releases.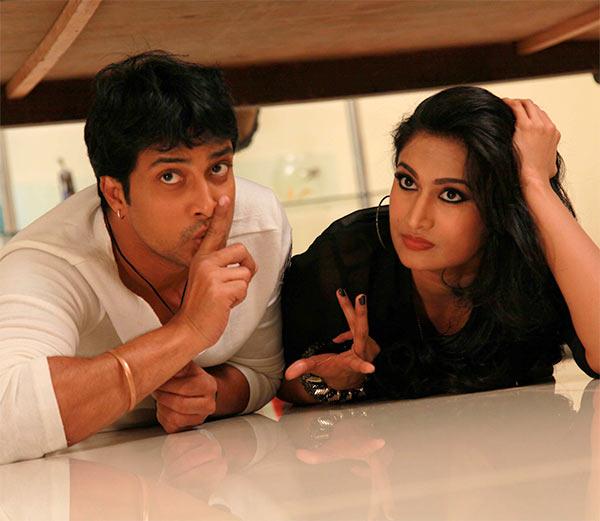 Fair & Lovely
Director: D P Raghuram
Cast: Prem, Shwetha Srivatstav, Anu Prabhakar, Neethu, Nakshatra, Omprakash Rao, Giri, Muni, Niranjan Deshpande
This is director Raghuram's second directorial venture after Cheluveye Ninna Nodalu, which starred Shivarajkumar and Sonal Chauhan in lead roles.
It was a bold attempt by the film-maker to shoot the film in the Seven Wonders of the World.
According to the director, the film is "an attempt to show that we should accept whatever comes our way and whatever life gives us. Life is fair and lovely to all of us and we shouldn't have expectations that will bring us down."
He says Fair & Lovely is a love story, a family oriented movie, with a message at the end.
The film starts with the female lead, a commercial sex worker, narrating her story that moves back and forth in time.
Director Raghuram says that there is another surprise for the audience in the form of another hero.
The film is based on a story by journalist Yathiraj. It has been shot in Bangalore and Mysore.
V Harikrishna has scored the music. Jagadish Wali is the cinematographer. Shilpa Ramesh is the producer of the movie.
Namasthe Madam
Director: R Raghuraj
Cast: Srinagar Kitty, Ragini Dwivedi, Nikesha Patel, Sadhu Kokila, Sana, Bank Janardhan, Seetha.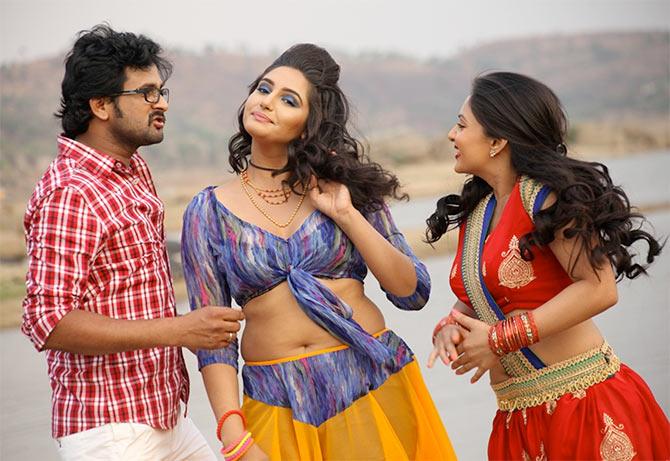 Namasthe Madam is a remake of the Telugu hit Missamma (2003).
Director Raghuraj says he has based the screenplay on Tom & Jerry characters.
"We have given this film a novel touch with a new style of narration that will have a kind of tit-for-tat characterisation akin to Tom & Jerry.
"The movie will be a mass entertainer with elements that will also bridge the gap to make it a family entertainer," he says.
The film is about a hard working clerk in a multinational company who tries to impress his lady boss, played by Ragini.
The male protagonist leads a happy family life until his marriage runs into rough weather when his wife suspects him of having an affair with his boss.
"I play the boss of the company. It is a fun filled role. The climax is surprising, shocking and deviates slightly from the original," says actress Ragini Dwivedi who plays the title role in the movie.
"I play the subdued role of a homemaker who is quite emotional about her family but is overly dramatic in expressing her feelings," says actress Nikesha Patel.
The movie has been shot entirely in Bangalore. Santosh Rai Pathaje is the cinematographer.
Sridhar Sambram has scored the music.
The film is produced by Ravi R Garani who is a producer of Kannada soaps for television.