'It's not easy being an actor for anyone.'
'Every actor, even the most successful ones, are waking up with the same insecurity.'
'If you're on top, you're worried about coming down.'
'If you're fit, you're worried about your stomach coming out.'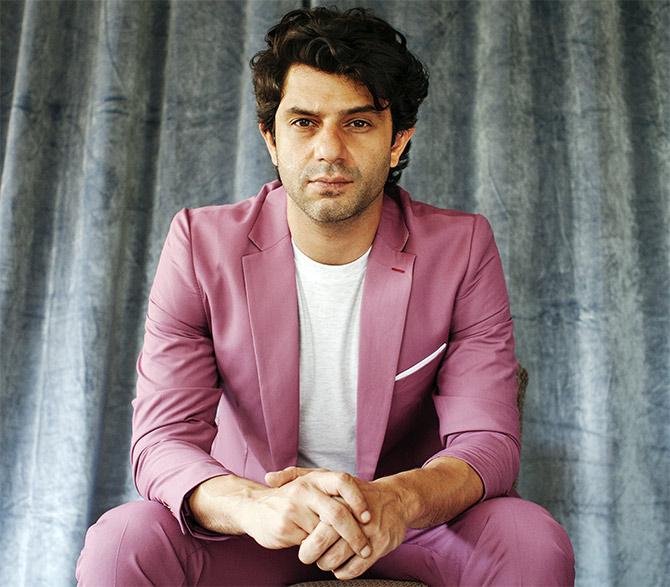 "There is a lot of speculation about whether I am gay or straight. People actually ask my friends," Arjun Mathur says with a laugh.
Yes, he is *that* natural in the hit Web series, Made In Heaven.
The speculation could also be because he has done it before, in Onir's I Am and Mira Nair's short film, Migration.
"So many men have proposed to me, not in person, but on Instagram. There has been quite a bit of male adulation and marriage proposals. A lot of people have hit on me," Arjun tells Rediff.com's Ronjita Kulkarni.
How does he handle it?
"There's nothing to handle. You just laugh it off," he says.
How tough is it to play a homosexual?
"It's not tough at all," he says, shaking his head. "I play the emotions, the conflict the character is going through. How can you play a character's sexual orientation? And that's how they have made it in Made In Heaven -- you have no idea that he is a homosexual until he meets a boy in a bar."
Then he adds, "Of course, bring a straight man, it is intimidating to kiss another man. But you've already put that fear aside when you've decided to take on the job."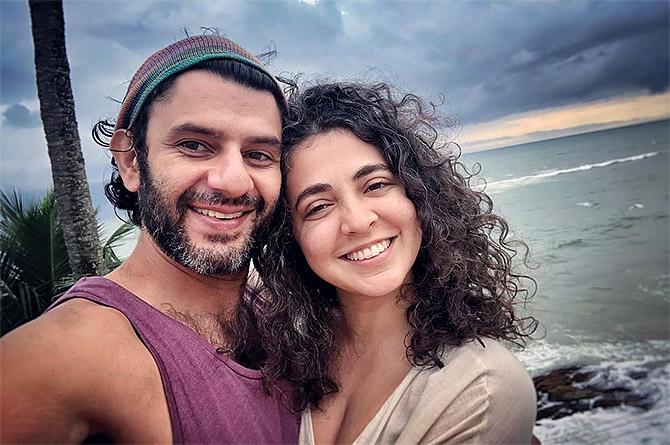 It is a 'job' that has changed his life.
Presently living in rented accommodation -- a beautiful home with lovely lamps, colourful rugs and potted plants -- Arjun is waiting to shift into his newly purchased home in Versova, north west Mumbai.
He is getting a lot of appreciation and finally, recognition after being in the film industry for 17 years.
"Earlier, people would meet me and would not be able to place me," Arjun says, in his refreshingly honest style. "And it would not even be that I've seen you on TV. A lot of it would be, we've met somewhere before. And then I would say that, 'err, maybe you've seen me on TV'."
"Now, when people see me, they know my name. So that has changed," he says.
While his day-to-day life may not have changed, he admits there are many more events to attend and many more things to get styled for.
"A lot of film-makers whose work I've respected have reached out and expressed their appreciation. People always knew me as a dependable actor; it has just resurfaced in people's consciousness, I guess," he says.
And so, there is a lot more work coming in.
But Arjun is in no hurry, and has not signed anything else.
"I am still waiting for something that really catches my attention," he says.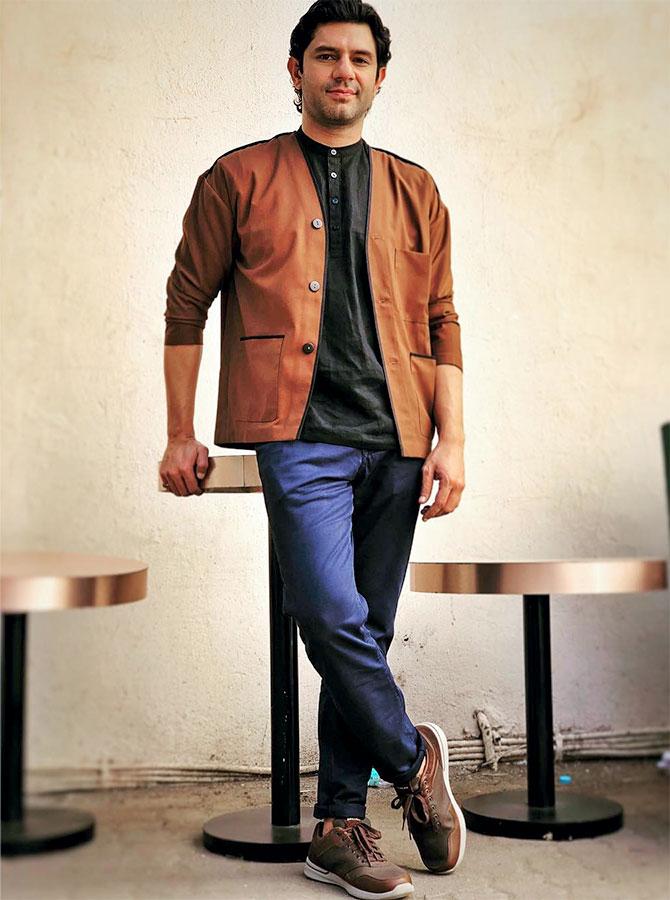 Arjun Mathur was born in London as his mother went to her maternal home to have her baby.
His father, a hotelier, worked in Srinagar, and that's where Arjun spent his early years.
The family then shifted to Delhi.
When Arjun was 10, they moved to Mumbai, as his father took up a job at The Ambassador.
The family suffered a tragedy three years later, when Arjun's mother passed away in a road accident in 1995. So they moved back to Delhi, where he finished his schooling.
As a child, Arjun was enamoured by Anil Kapoor and Amitabh Bachchan, and he grew up watching blockbuster films like Maine Pyaar Kiya, Baazigar and Qayamat Se Qayamat Tak.
Today, his kind of acting is at the other end of the spectrum.
"Yes!" Arjun exclaims with a laugh. "I think those were a child's fantasy. Only when I moved to Bombay and started working in films that I really asked myself what I wanted to do, what kind of actor did I want to be..."
Arjun moved to Mumbai in 2002 and worked as an assistant director for four years in films like Rang De Basanti, Mangal Pandey: The Rising, Bunty Aur Babli and Kyun! Ho Gaya Na.
He took up an acting after that, and made his debut in Mira Nair's short film Migration in 2007.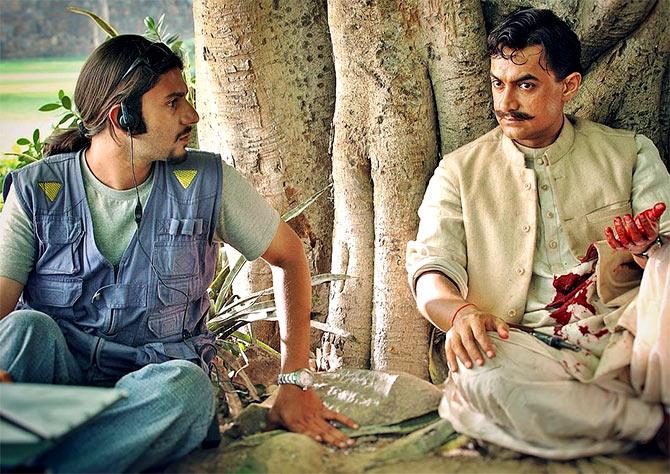 Arjun went on to act with stellar actors in smaller films, missing out on mainstream cinema.
Did he deliberately pick the kind of films he wanted to do or did he just get sucked into it?
"It's a bit of both," Arjun replies. "My first few films were these short, issue-based films and people associated me with the serious kind of cinema. Then I did Luck By Chance, and I think mainstream Bollywood was trying to box me into playing the best friend, one of those characters in the big star films that you don't remember."
"I did my bit... I did My Name Is Khan and My Friend Pinto, and I wasn't happy with where they were trying to slot me. So I decided to focus on films that were giving me more to do."
"Also," he adds, "I wasn't a star and wasn't charging a lot of money. So it was profitable to independent film-makers to cast me. A Fireflies or Coffee Bloom were far more rewarding for me even though not many people saw them."
Was he okay with the limited viewership?
"But I wasn't trying too hard to reach out to the masses. I was doing my work and trying to connect with people who connected with my sensibilities."
"I wanted to work with those who wanted to work with me. I was not interested in chasing people because people in the industry were aware of me. I had worked with Karan Johar, Mira Nair, Zoya Akhtar in the beginning of my career. Now, it was up to the film-makers to want to cast me."
"There was a period when I went through considerations about being the lead in big projects. There were many experiences when I was told that I was great, but the market would not let them choose me as the lead... there was one incident when I was told that I could not be part of a two-hero project -- in which an established actor was already a part of -- because 'I was too good and that I would make him look bad'," Arjun says with a laugh.
"After these experiences, I was like okay, fine, this is how this place works. I can't shake it, so let me do this," Arjun says, referring to the kind of cinema he started working in.
"There have been many disappointments and rejections along this journey and I have consciously not let them weigh me down."
Arjun went through a marriage and divorce, but he made the disappointments in his life the fuel to egg him on.
"It's not easy being an actor for anyone," he says. "Every actor, even the most successful ones, are waking up with the same insecurity. If you're on top, you're worried about coming down. If you're fit, you're worried about your stomach coming out.:"
"Fortunately, I've never been financially strapped," he says.
He did advertisements to support himself, and the odd big project that paid him really well.
"I managed to buy a home in Goa. I have a car, a bike, two homes. I never hold back from my lifestyle," Arjun says.
"To the best of my ability, I will not see even one thing on my filmography, which will make me feel yeh nahin karna chahiye tha. Okay, maybe one or two are there," he says and laughs. "But by and large, I'm proud of my body of work."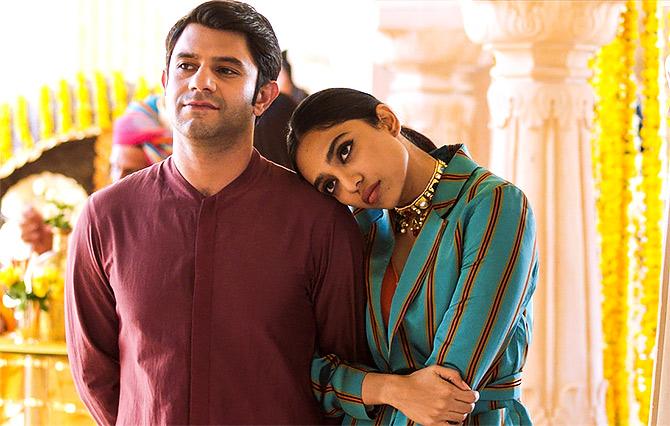 The Zoya Factor has been at work in Arjun Mathur's career right from the beginning.
"My girlfriend at the time (when he was assisting on Rang De Basanti) was best friends with Zoya. That's how we met," he shares.
When he got his portfolio clicked, Zoya helped him pick out the pictures he should use.
His first short film Migration was written by her.
And his first feature film was directed by her.
"Luck By Chance was in development for a very long time. There was a time when no actor wanted to do that film and at one point, she even gave me the script to read for the lead role. Then, Farhan (Akhtar) did the role and she asked me to do Abhimanyu," he says.
They kept in touch after that -- she almost cast him in Dil Dhadakne Do -- and then came Made In Heaven.
"I found out much later that Zoya and Nithya (Mehra) always wanted me for the part. But where I was concerned, I got a call, gave my audition and learnt through common friends that she loved it. When the second call came, the casting director told me 'Mathur, this character might be gay'."
"I thought that was strange. She couldn't be unsure because the story was already written. But because I had done it twice before, they thought, rightfully, that I would say no. And sure enough, I was a little put off."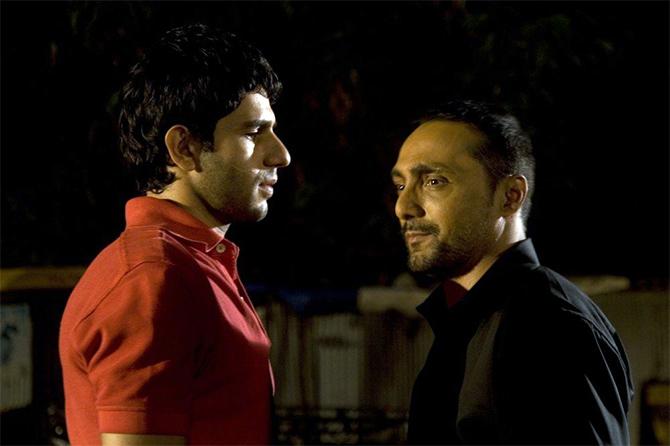 When Arjun shared his apprehensions with Zoya, she asked him to take the script home and read it.
"When I read it, I was like, 'wow, I'm not going to let this go."
"Made In Heaven has not just come and gone with people simply saying, 'great work, great acting'. I have managed to touch people so deeply," he says.
"The stories coming in are really personal. When people come out to their families or society because of the work you've done, it's gratifying on a personal level."
"People are able to accept homosexuals in their own families better after watching the show. This is a victory of a different kind."