Make way for Anya Singh and Aadar Jain!
In an unprecedented move, Yash Raj Films introduced two new actors in their fold at an event in Mumbai -- and they were introduced by none other than Ranbir Kapoor and Anushka Sharma!
Ranbir welcomed his cousin Aadar Jain -- Aadar is Rishi Kapoor's sister Rima's son -- and gave everyone an interesting insight into him.
Anushka introduced Anya, and asked her just what it felt like to be launched by Aditya Chopra.
The newcomers will be seen in a film directed by Habib Faisal (who has made Do Dooni Char, Ishaqzaade and Daawat-e-Ishq).
We offer a closer look at Aadar and Anya.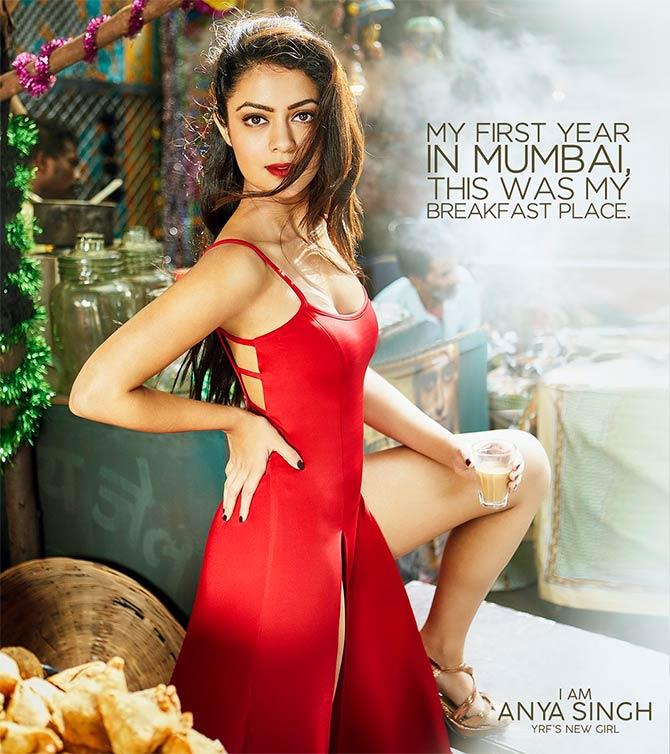 Anushka said she could relate with Anya, as they both come from a non-filmi background.
Delhi girl Anya's parents perceived Bollywood as the Big Bad World and gave her a deadline of one year to try her hand at the film industry. If she did not succeed, she would have been packed off abroad to pursue further studies.
Luckily, YRF happened for her.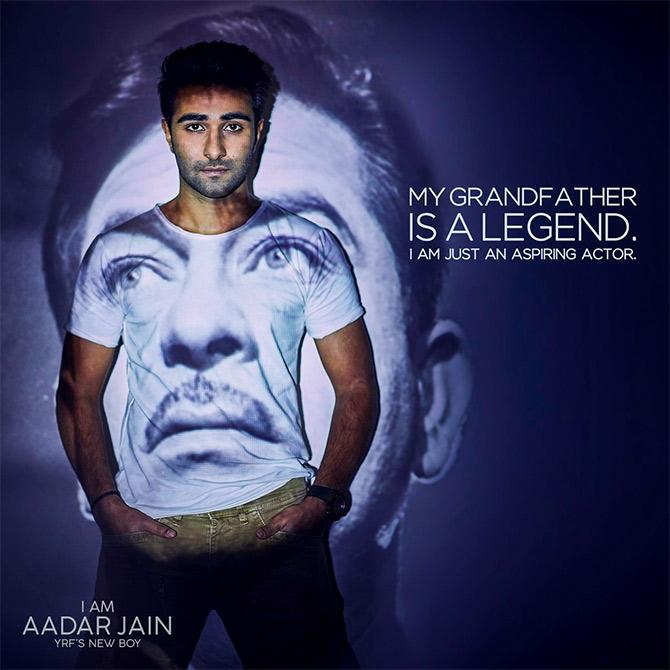 On the other hand, Aadar belongs to Bollywood's first film family.
He is the great grandson of Prithviraj Kapoor, the grandson of Raj Kapoor, and the son of Rima and Manoj Jain.
His brother Armaan made his debut in the film Lekar Hum Deewana Dil in 2014.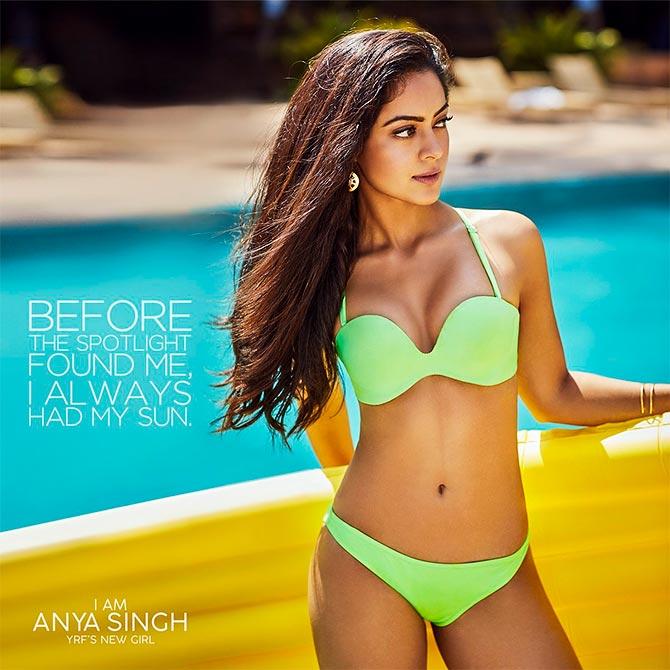 Anya wants to work with Ranveer Singh!
"When I saw Band Baaja Baarat, I became his fan. I find him very relatable," she gushes.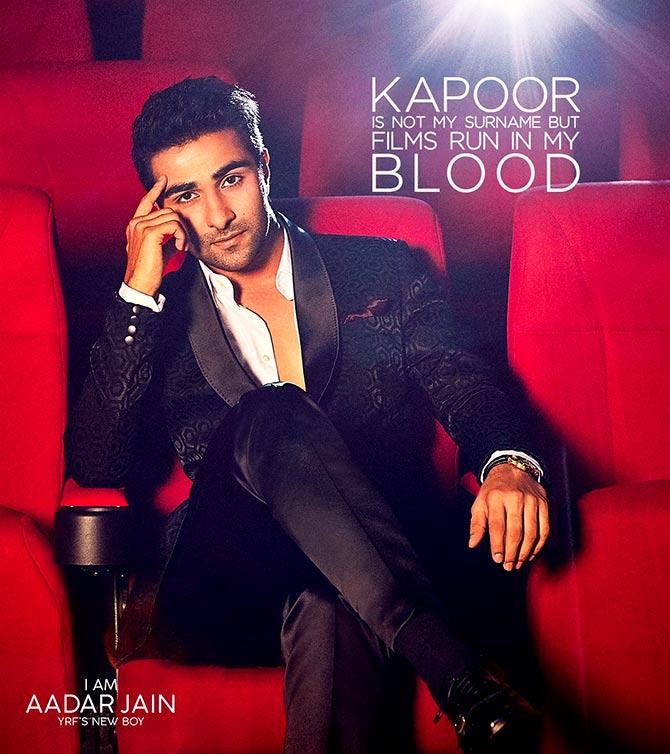 "When Aadar told me he bagged the film, I felt a lot of pride and gratefulness," Ranbir says. "At the same time, I was nervous, not knowing how this boy will be accepted. It is a funny industry. Yes, the privilege that he comes from, the platform that he has, will spark a debate about the insider-outsider, nepotism and all of that. I am going to keep that aside for now. Eventually, we will talk about it and he will have to face it."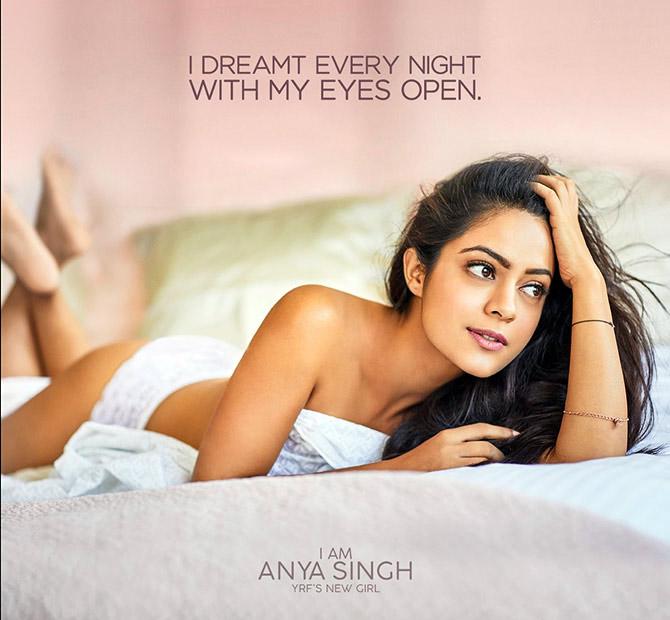 It was up to casting director Shanoo Sharma to choose a new female face for some upcoming projects.
So she went to Delhi, Chandigarh and Jaipur and held auditions.
Finally, she bumped into Anya in a coffee shop.
The very next day, Anya went for her first audition. Two rounds later, she was selected.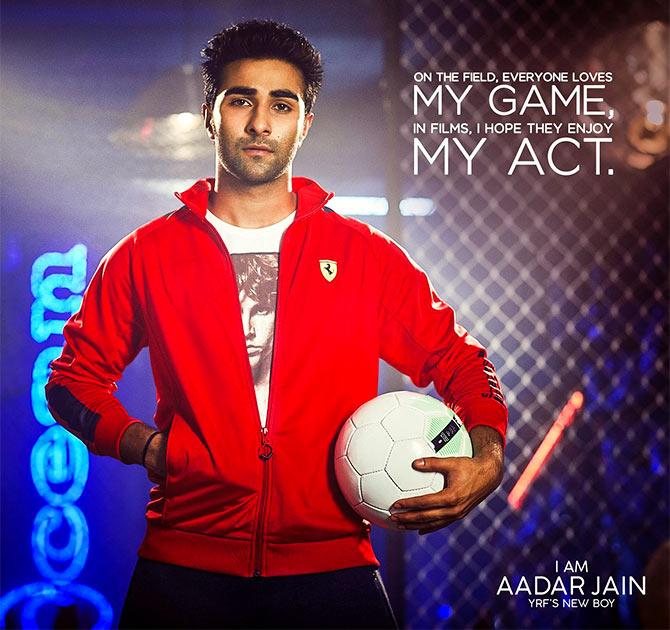 "Aadar got obsessed with me as a kid," Ranbir says with a chuckle. "He used to call me Ranbir bhaiyya. I got him his first football shoes, and today, he is better than me in football. As he turned older, he began playing guitar and the drums. Later, he joined the New York Film Academy to learn acting and filmmaking."
When Aadar returned to Mumbai, he assisted Farah Khan on Happy New Year and Karan Johar on Ae Dil Hai Mushkil.

Ranbir recollects how he ragged Aadar on the sets Ae Dil Hai Mushkil. "I used to call him to my make-up room and make him say Aishwarya (Rai Bachchan) and Anushka's lines, and make him act with expression!"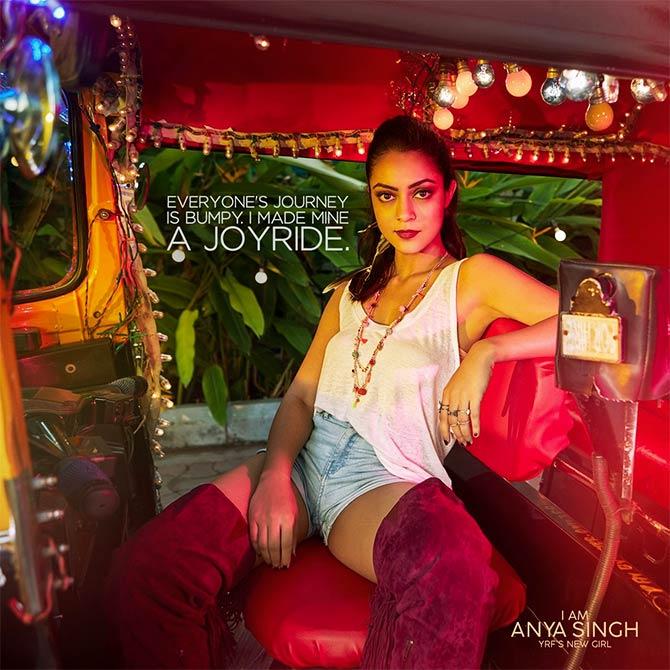 Anya has signed a three-film contract with YRF. As per contract, she cannot sign any other film unless the three films are complete in the stipulated time.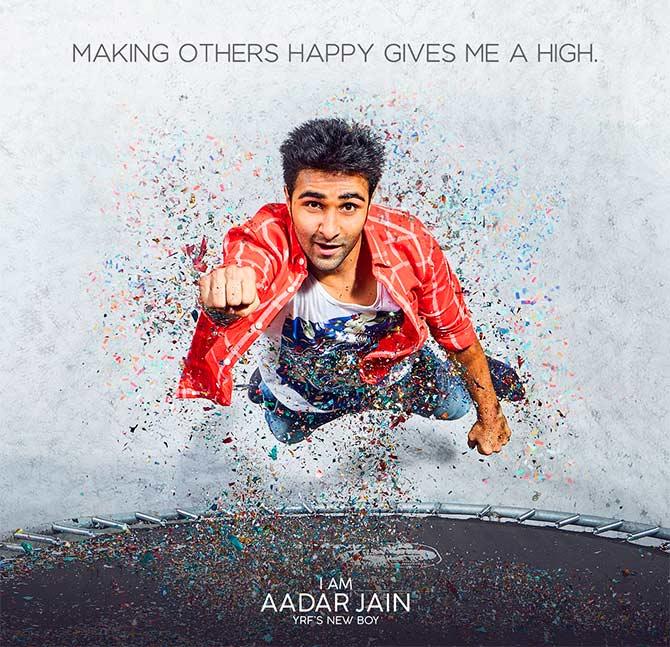 Does Ranbir have any advice for his kid cousin?
"Everyone has to make their own journey. Whatever I tell Aadar -- the dos and don'ts -- it doesn't matter. Till he doesn't fall himself, he will not be able to rise. Until he sees his first success himself, he won't be able to take pride. I don't like to give any advice. We are in such an industry where it has to be your decision, your gut feeling, and everything," Ranbir says.
Ranbir has seen his own share of highs and lows in his 10-year career ("my first film Saawariya was a huge disaster!")
"I wish Aadar and Anya adapt and do not get too attached to their success and failures," he adds.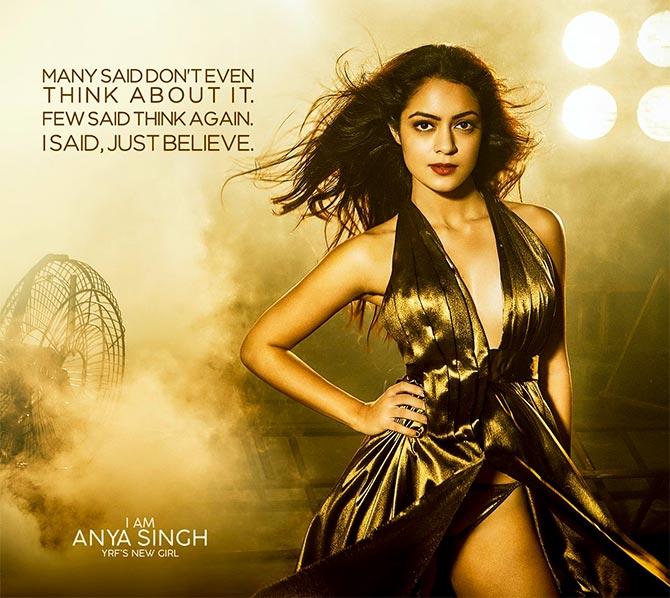 Anushka went into nostalgia mode, and recalled the day she was launched by Shah Rukh Khan, as the new Yash Raj girl, in Rab Ne Bana Di Jodi.
"It was my biggest day! I was nervous, scared. I knew Shah Rukh was going to introduce me, so I was quite comfortable. I automatically get comfortable in his presence. But nobody can ever prepare you for this day, you never know what you will be asked," she says.
Anushka adds how not being from the industry really helped her become what she is today.
"I didn't have a legacy to live up to or any sense of familiarity to how cinema works whatsoever. I feel like it gave me determination and confidence that has definitely helped me to be here and enabled my journey so far," she says.
Watch the video to see Anushka's chat with Anya.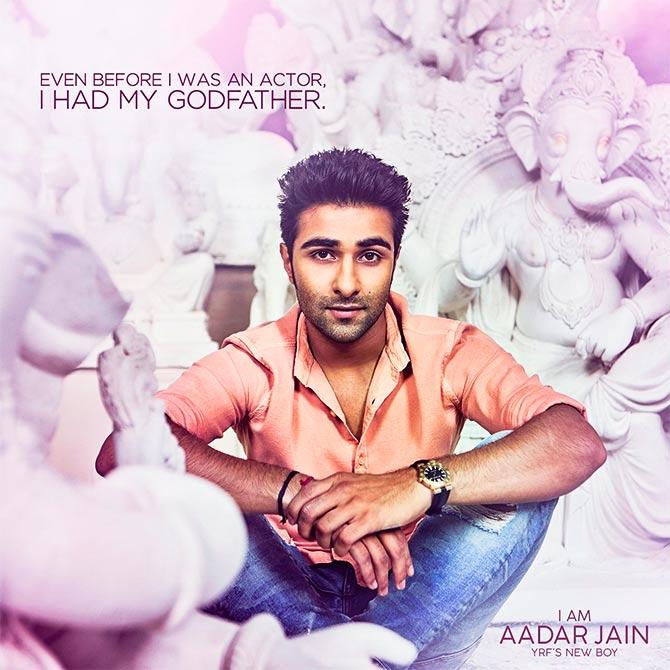 Has Aadar taken any training from Ranbir on how to handle link-up rumours?
"All these things happen; it comes with the territory," he answers diplomatically. "I am ready for it. I believe the most important thing is being truthful to your work, that's why you're here. Speculation will keep happening, you can't do anything about that."


Watch Ranbir's chat with Aadar.
Ranbir signs off with some last-minute advice to the newcomers: "I want to tell both the kids that there is no shortcut, no formula. There are highs and lows, lots of sacrifices. You have to give a lot to be accepted and be honest to your craft. It's about how you okay the game."
Videos: Afsar Dayatar