That's what Karan Johar will have you believe, as he showcases their new thriller, Ittefaq.
Only, Shah Rukh doesn't star in it.
Text, photographs: Hitesh Harisinghani/Rediff.com
Video: Afsar Dayatar/Rediff.com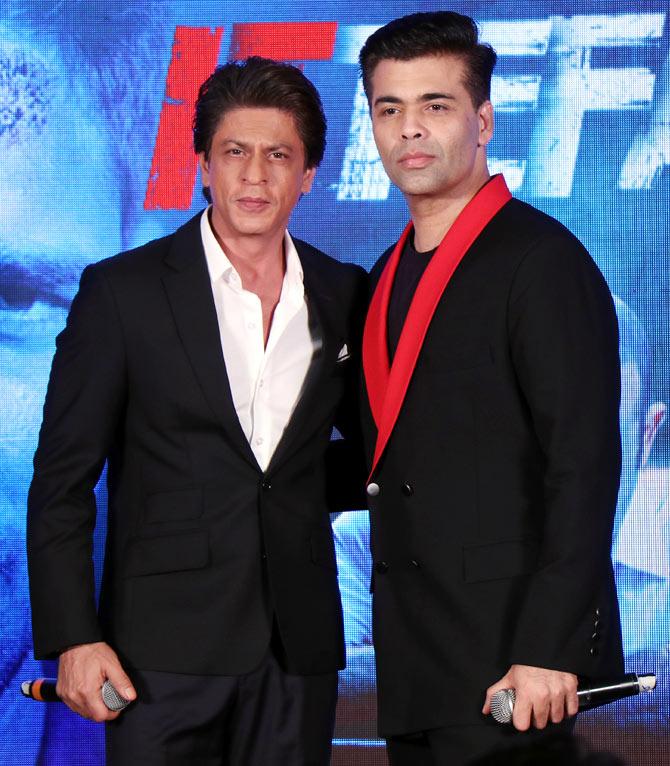 Shah Rukh Khan and his best friend and frequent collaborator, Karan Johar, got together to promote their new film together, Ittefaq.
Last evening, SRK stepped out of his mansion, Mannat, in Bandra, a glittery Mumbai suburb, and went to the neighbouring Taj Lands End, to talk Ittefaq with the film's cast and crew.


Starring Sonakshi Sinha, Sidharth Malhotra and Akshaye Khanna, it's a crime thriller directed by B R Chopra's grandson Abhay Chopra, a modern version of the 1969 film starring Rajesh Khanna and Nanda.
The new film is jointly produced by the late Ravi Chopra's wife Renu, Gauri Khan and Karan Johar.
Abhay Chopra's brother, Kapil, is the creative producer of the film.
And, according to Shah Rukh, the new film packs it own set of surprises.
Watch the video below, as the stars reveals the unusual ittefaqs (coincidences) in their lives.
The charming and witty SRK had a fun conversation with the film's cast and crew on stage.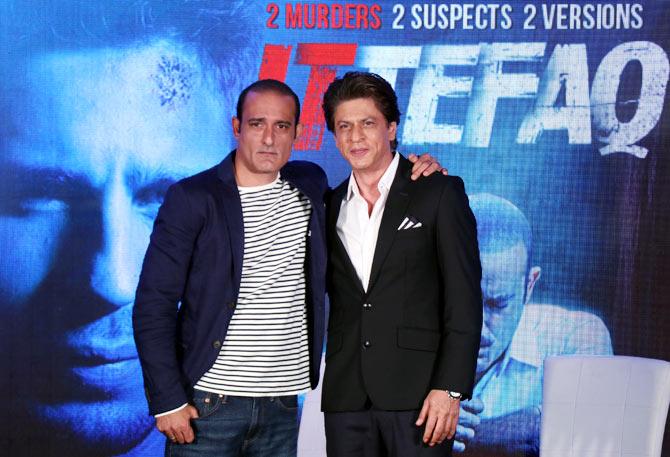 Akshaye Khanna, who gave a brilliant performance as a cop in the Sridevi-starrer Mom, returns to the screen in another cop avatar.
Karan Johar and Shah Rukh Khan ganged up against Akshaye for being a recluse.
"Monday to Friday, he's in Bombay. Then, he goes away to Alibaug. If he's winning an Academy Award on Saturday, he will not come back as he's in Alibaug," Karan ribbed Akshaye.
When Karan asked Akshaye to attend a screening at Yash Raj Studios in Andheri, in western Mumbai, he said Akshaye turned him down because it was too far.
'I live in Malabar Hill (in south Mumbai), so keep my trial (show) at Famous studios (in Mahalaxmi, south Mumbai). I'll watch it there,' Karan was told.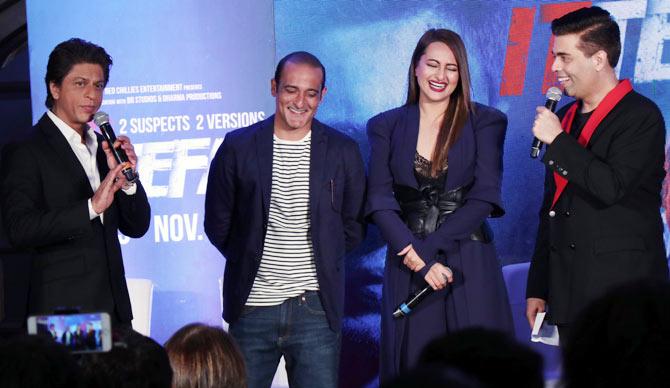 Sonakshi seemed quite happy doing a film where she had to wear a night dress for the entire shoot.
"Main itni comfortable kisi film nahi rahi hu kyuki ek nightie pehenke maine puri picture shoot ki hai (I've not been as comfortable in any other film as I got to shoot this entire movie in a nightie)," she laughed.
Sonakshi obviously loved the way her new film is being promoted, as she does not have to give interviews for it at all.
KJo had tweeted that Ittefaq will not be promoted on television shows and through interviews, as he does not want the suspense to get ruined.
"Promoting a film has become tougher than actually filming it. I was very happy to sit back and gauge the audience reaction, instead of going out there and promoting the film," Sonakshi said.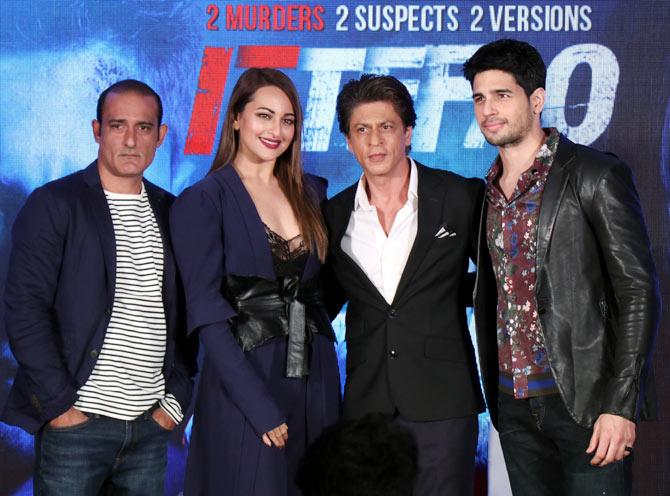 The superstar revealed that the 1969 thriller was his mother's favourite film. In fact, he wanted to play Akshaye Khanna's character but could not, as he was busy shooting for other films.
"It's a film that is relevant in today's time. I hope youngsters like the film," he says.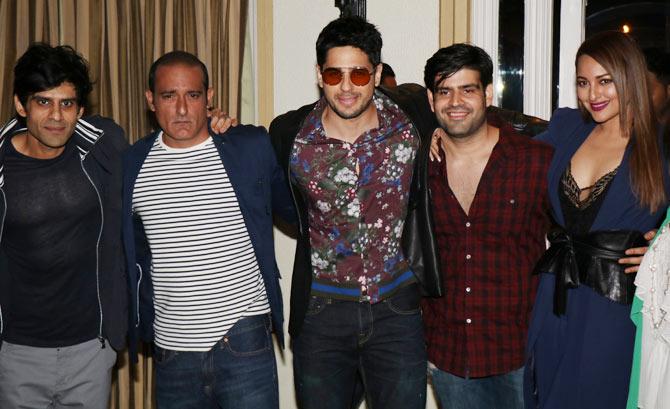 Karan Johar revealed that the start of the film has a 'Thank you' card for Shah Rukh Khan and Ranbir Kapoor, so the killer could be be any one of them!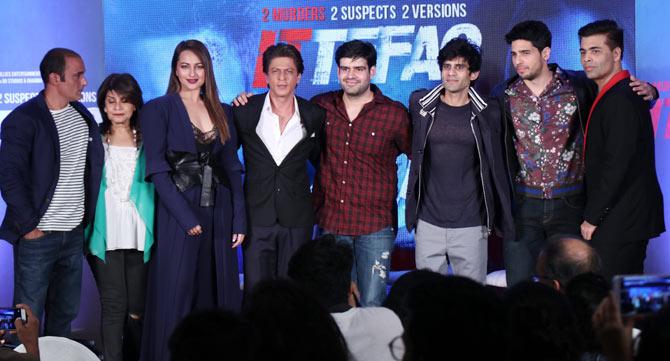 As he concluded the event, Karan asked the media to help his campaign 'Say no to Spoilers.'
"Aap log family jaise hai (You are like family)," Karan said warmly.
Shah Rukh and his wit interrupted, saying, "Kaam aaya toh aap logon ko family bana diya (Now that he needs your help, he's made you family)!"
Ittefaq will release on November3.