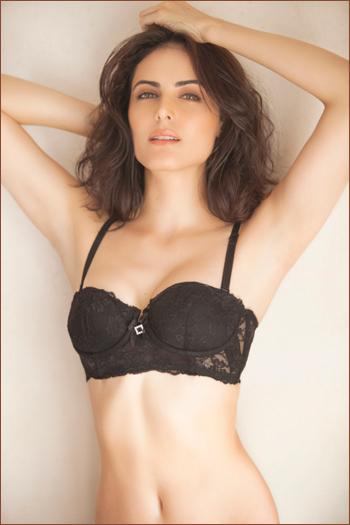 Every season, there's always a stunning contestant on Bigg Boss that host Salman Khan takes a shine to.
"She is preferably a foreigner like Elli Avram or a stunner like Gauhar Khan," says a source from the Bigg Boss team. "Salman Khan's bonding with a particular kind of exotic Bigg Boss contestant is an established pattern on the show now."
This season, the 'exotic contestant' seems to be Mandana Karimi.
To show his protective affections towards this Iranian beauty, Salman lashed out against her tormentors on Saturday. He made his displeasure about Prince Narula explicitly clear. The reason for his anger was Prince's rude conduct with Mandana.
Salman reprimanded Prince for his behavior with Mandana and added, "You want to continue doing reality shows or something more? You'll find it very difficult to get work in the film industry."
The message was clear: if you mess with Salman's favourite contestants, your career will suffer.
Puneet Vashist, Mandana's other opponent in the Bigg Boss house was evicted last weekend after a sound round of reprimands by Salman for drawing attention to Mandana's foreign nationality during one of their fights.
Will Prince, one of the strong contestants on the show, be evicted next? Let's wait and watch.