The latest Bollywood updates.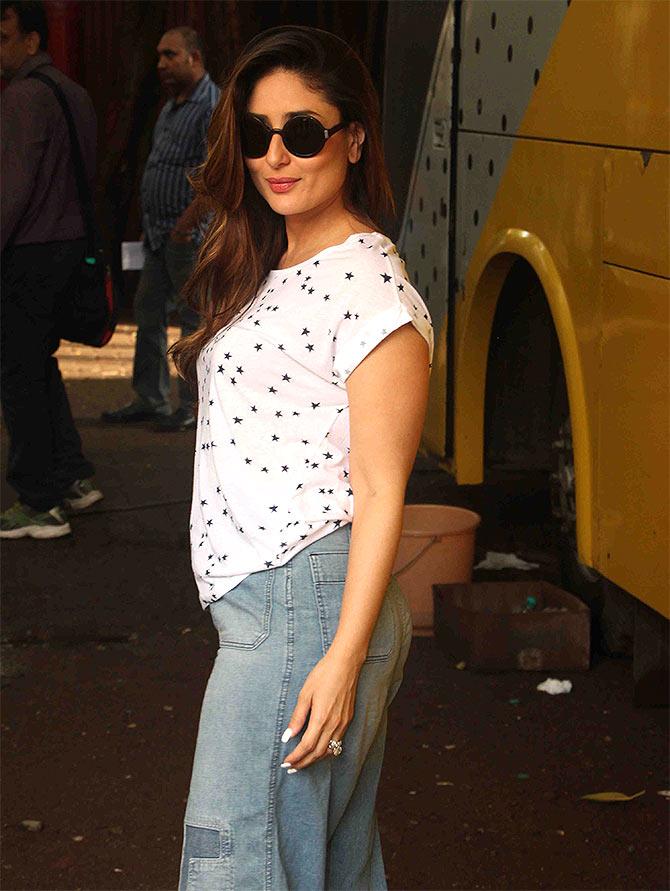 IMAGE: Pradeep Bandekar
There have been many rumours doing the rounds about Kareena Kapoor Khan being pregnant with her first child.
While these pregnancy reports refuse to die, Bebo on the other hand, hasn't completely denied the news.
In a recent interview with Pinkvilla, Kareena kept the guessing game going by saying, 'Everyone has to ask me if I am pregnant or not. It is amazing, everywhere I go, and even normal people are asking me. I honestly don't feel bad about it or I don't even judge people for making comments. I have never denied the fact that motherhood is a part of me.'
As if that comment wasn't enough, the actress has been making appearances in rather loose-fitting clothes.
Is she trying to hide a baby bump? Take a guess.
***
Madhuri Dixit roped in to play Alia's mother in Shiddat?
Dhak Dhak girl Madhuri Dixit Nene, who was last seen in 2013's Gulaab Gang, has been reportedly roped in to play Alia Bhatt's mother in Abhishek Varman's next titled Shiddat.
Dharma Productions has managed to convince the 49-year-old actress to play Alia's mother in the film, reports Bollywood.life.
The Devdas actress, who is widely known for her onscreen glamorous looks, would be essaying such a role for the first time.
The film, which will be co- produced by Dharma Productions and Sajid Nadiadwala, also stars Varun Dhawan.
Meanwhile, Arjun Kapoor, who was also approached by the makers, is yet to give his nod for the project.
Text Courtesy: ANI
***
Hope Salman gives a justification: Arbaaz Khan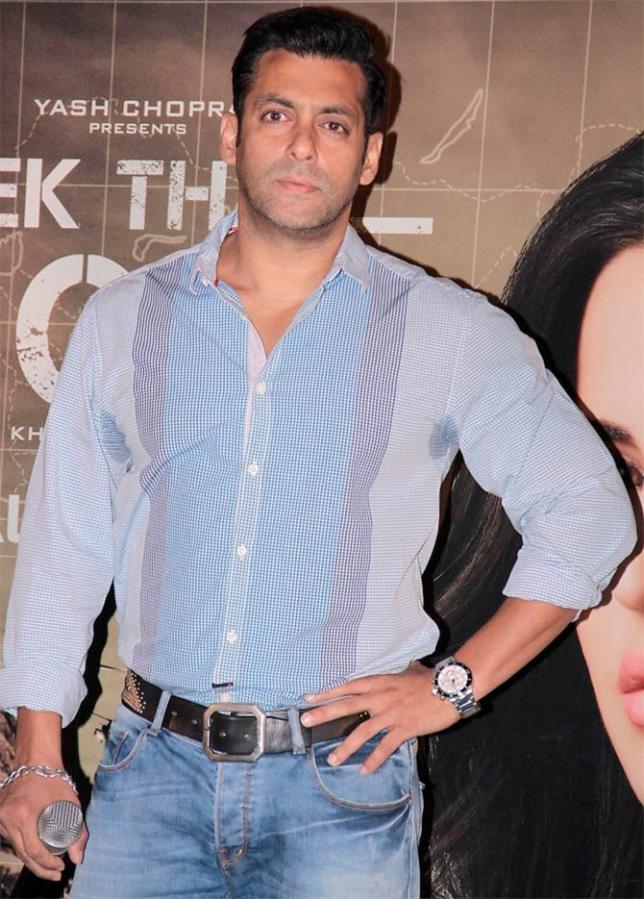 Arbaaz Khan is hoping that his brother Salman Khan comes out and gives a clarification about his controversial remark where he compared himself with a raped woman when describing the grueling Sultan shoot.
"Not every incident that happens with Salman, I am supposed to be answerable...He is a 50-year-old man who says what he wants to the media and lives his life."
"There are some things which we say while talking but we should look at the intention, why was it said. I definitely have no doubt that whatever Salman said, the intention was not wrong," Arbaaz said, when quizzed by reporters about the controversy at the trailer launch of Jeena Isi Ka Naam Hai.
"I am sure Salman must have realised the comparison he did was not appropriate and for that, if he feels he needs to apologise, he will. Why are you asking me whether he should or not?" he asked.
"If he has said it by mistake, may be he should probably give a justification," Arbaaz added.
"But I don't think I am entitled to make a comment and say he has to apologise. I would hope that he gives a clarification for whatever, because a controversy has been created. So jawaab dena banta hai, because people look up to him, he has got a lot of following, he is a youth icon."
"Sometimes you say something out of context, your intention is not wrong but if you de-sensitise it and become over sensitive about it then you can create an issue over anything," Arbaaz added.
Meanwhile, some celebrities have reacted to Salman Khan's comment on Twitter.

Salman's Hum Aapke Hain Kaun co-star Renuka Shahane tweeted: There is no consent in rape. There is consent in acting & actors are also paid for it. A rape victim has to pay forever! Be human please!

Sonali Bendre Behl: Retraction or no retraction saying it itself is not cool! Stop treating rape lightly! #respectwomen

Sona Mohapatra: Heard that Salman tried to retract his statement after saying it indicating some self awareness of how wrong it was. Saying sorry won't hurt. Dear idol of millions, Getting your father to say sorry everyday isn't good enough. Teach your fans something good for a change?

Salman found support in Pooja Bedi, who tweeted:Is @BeingSalmanKhan controversy justified? If I say I fee FAT as an elephant will @PetaIndia file a case? is India getting OVERSENSITIVE? If @BeingSalmanKhan's intention was 2 use the term rape to describe something that shatters someone physically and emotionally, is it wrong?
Text Courtesy: PTI