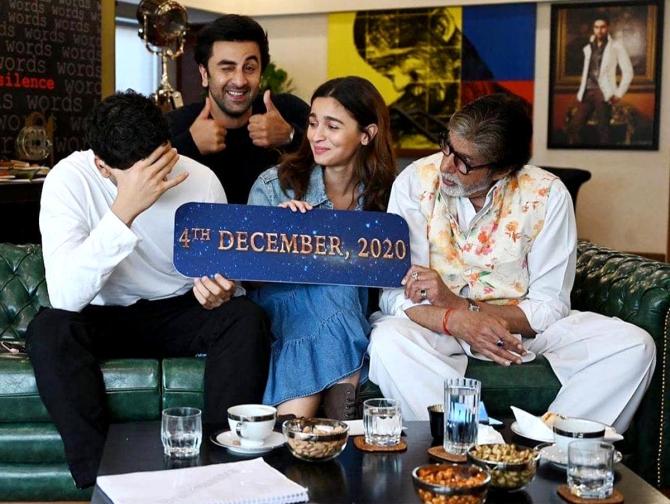 Karan Johar's production of his director-protege Ayan Mukerjee's Brahmastra is not only turning out to be, by far, the most expensive film to be produced by Dharma Productions, it is also now, unofficially, the most expensive Hindi film Disney-Hotstar has invested in.
The question is: How much was Brahmastra originally budgeted for and how far has it exceeded that amount?
No one is willing to divulge exact figures. However, a source in the know told Subhash K Jha on condition of anonymity, "Brahmastra was originally planned as a joint Dharma-StarFox (now Disney Hotstar) co-production.
"It was meant to be a series of three films, with each budgeted at around Rs 150 crores (Rs 1.5 billion). However, the first film itself has over-shot its budget by leaps.
"At the moment, it seems to be budgeted at Rs 300 crores (Rs 3 billion) with no sign of completion in the immediate future.
"The other two films in the trilogy stand annulled."
The film has been under production for three years now. In the picture above, released last year, the cast had promised it would be released on December 4, 2020.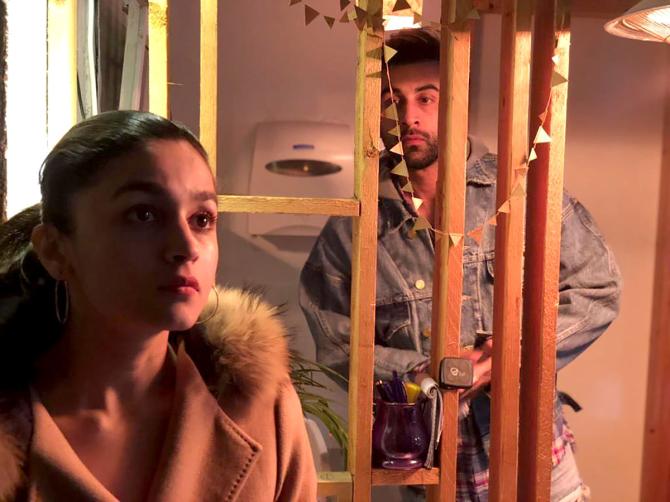 Brahmastra, said to be an amalgamation of science fiction and occultism, is planned as a never-before experience for Indian movie-goers. It stars Amitabh Bachchan, Nagarjuna, Ranbir Kapoor and Alia Bhatt.
Ranbir and Alia -- who are currently seeing each other -- have never been paired together before.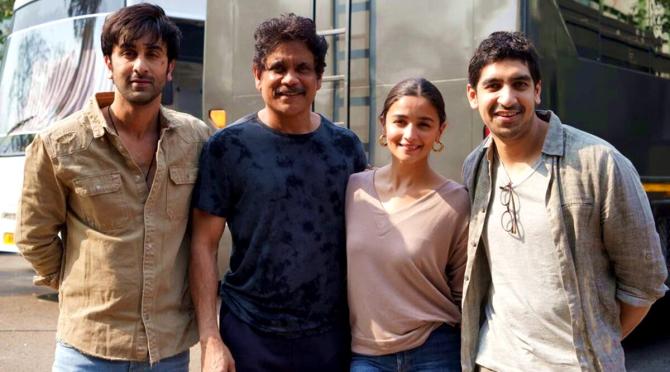 A startling report in Economic Times BFSI.com claims producers Fox Star Studios and Dharma Productions have approached insurance companies with five large claims totalling over Rs 50 crores (Rs 500 million).
The report goes on to say, 'The production is learnt to have been insured for over Rs 400 crore (Rs 4 billion), which could be the total cost of the movie. While few production houses can claim insurance over pandemic-hit delays, Brahmastra has faced trouble much before that.
'One of the insurance claims is learnt to have been over unexpected delays due to the movie's lead actor Alia Bhatt's illness in 2019.'
When Subhash contacted Karan Johar about the above story, his categorical reply was, 'NOT TRUE AT ALL' in bold all-capital letters.
Feature Presentation: Ashish Narsale/Rediff.com