Alia Bhatt and Sanjay Leela Bhansali together could be fire and ice in Gangubai Kathiawadi, feels Moumita Bhattacharjee.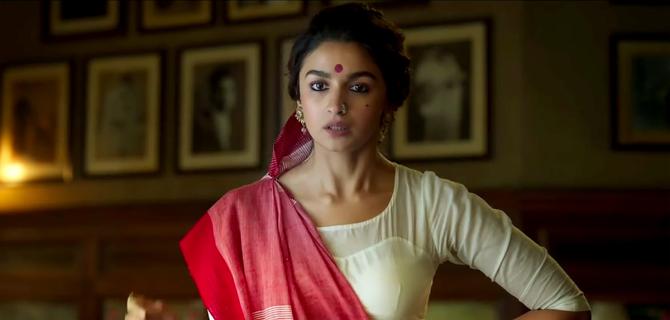 Sadak 2 notwithstanding, Alia Bhatt in action is always a treat.
She is perhaps the only young actress who has evolved for the better with every film.
Add Sanjay Leela Bhansali to the mix and you know you will get a fire and ice combination in Gangubai Kathiawadi.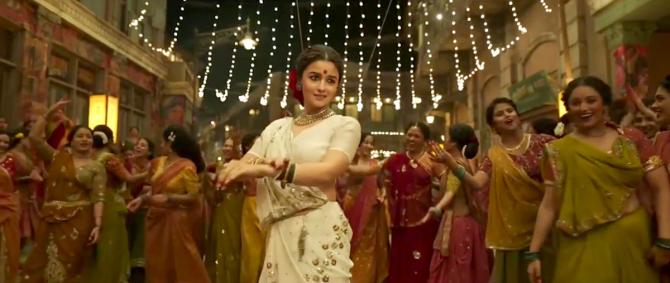 The film's teaser is presented really well.
It is based on S Hussain Zaidi's Mafia Queens of Mumbai, chronicling the life of the madam of brothels, Gangubai Kathiawadi.
The teaser presents her as a powerful, successful woman, who knows how to manipulate with ease.
If need be, she can be equally warm and vicious.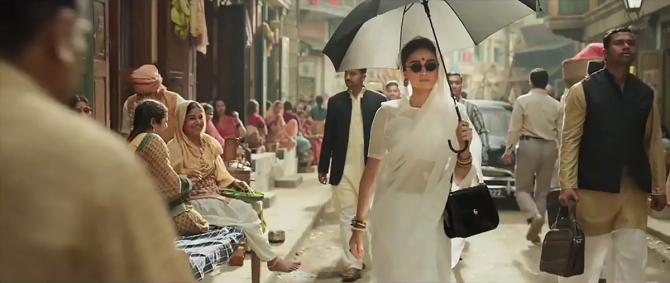 Alia, as the titular character, is written to ooze beauty, finesse, a steely-heart and an acute sense of running a flesh trade.
Given the fact that it's a Bhansali film, opulence is guaranteed.
He breaks away from costume dramas with this film.
The sets have been erected to resemble Mumbai's Kamathiura area of yesteryear, complete with period-specific outfits and set props.
Like all his movies, this has a colour tint too, which will have moods as the story shifts gears.
Alia looks exquisite in white saris and polished makeup.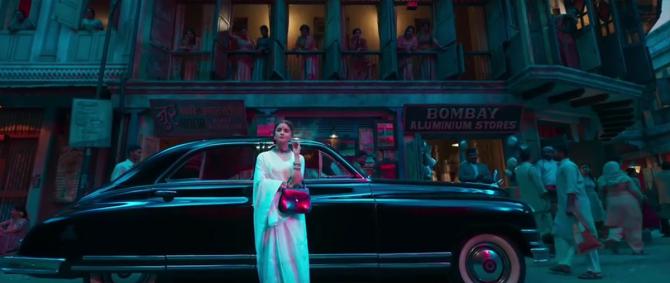 What got to me quite early on in the teaser is that Alia seems a little too young to play this character.
Gangubai was called a mafia queen because of her links with the underworld.
For a person of such reach, the role needed someone who could bring that flair to the camera.
Then again, it's just the teaser and would be too early to judge.
The teaser has some catchy one-liners to establish how driven, determined and devious she is.
But the one we liked is towards the end when she introduces herself on stage: 'Kuwari apne choda nahi, srimati kabhi kisine banaya hi nahi.'
It's the best line in the teaser.
Hopefully, there will be more such incredible one-liners because Bhansali biopics can't do without some 'gurur'-inducing lines.
Gangubai Kathiawadi releases on July 30.
I do have certain reservations about the film, but am very eager to be proved wrong because it's an Alia Bhatt movie after all!