'I hope to be back with more stories to tell'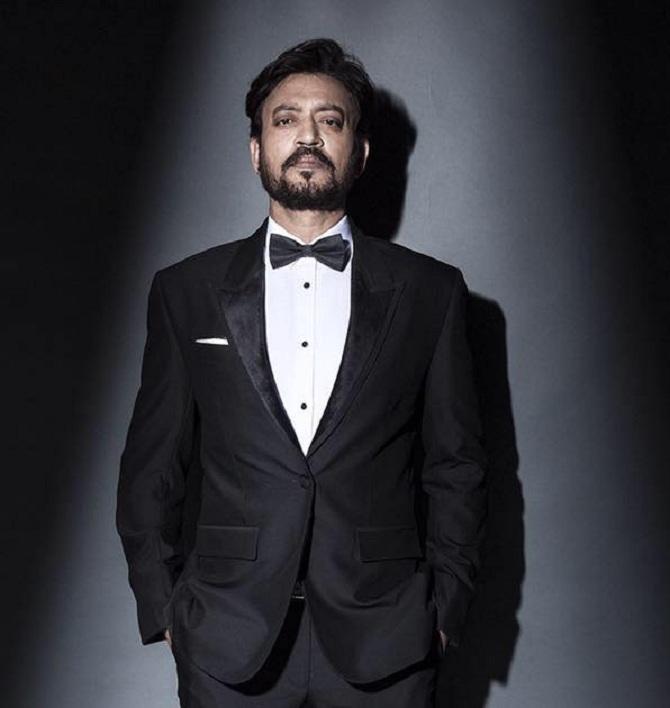 Photograph: Kind courtesy @IrrfanOfficial/Facebook
Some days back, Irrfan Khan had tweeted about suffering from a rare disease.
With that, he had also asked people to not speculate and said that he would let people know about his illness.
Now, the actor has given us details about his disease.
Irrfan took to Twitter to inform his fans and well-wishers about his health: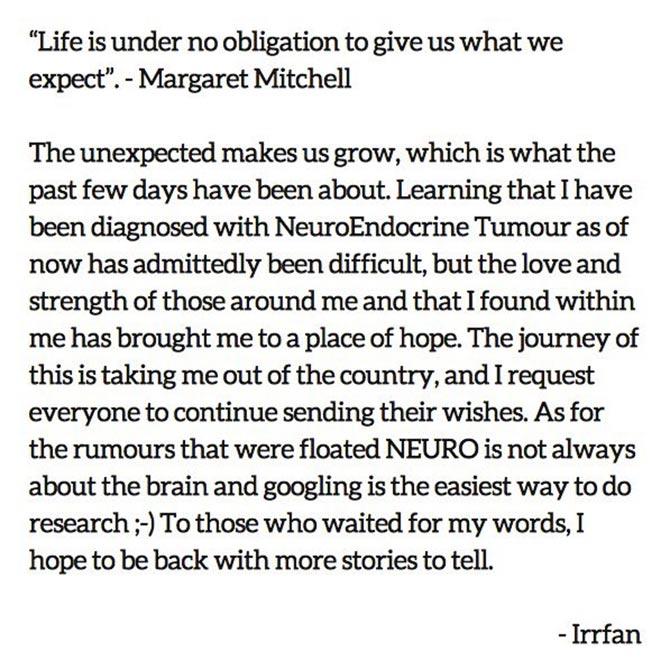 What is neuroendocrine tumour?
Neuroendocrine tumours (NETs), which are also refrerred to as carcinoids sometimes, are abnormal growths that begin in the neuroendocrine cells, which are distributed widely throughout the body, explains the website CancerCentre.com.
Types of neuroendocrine tumours
'Various types of neuroendocrine tumours can occur in many places in the body and grow differently,' the website says, and that 'Many NETs first appear in the lungs or the gastrointestinal tract, including the stomach, pancreas, appendix, intestines, colon and rectum.'
'NETs may also appear in the thymus, thyroid gland, adrenal gland and pituitary gland,' the website says, here.
On the work front, Irrfan's latest film Blackmail is up for release.
Directed by Abhinay Deo, the film also stars Kirti Kulhari, Divya Dutta and Arunoday Singh.
The song Badla from the film was released on Friday, and his co-stars shared their experiences of working with the actor in the video below.
Video: Afsar Dayatar/Rediff.com.