'The source of our music, the very notes of music itself have fallen silent.'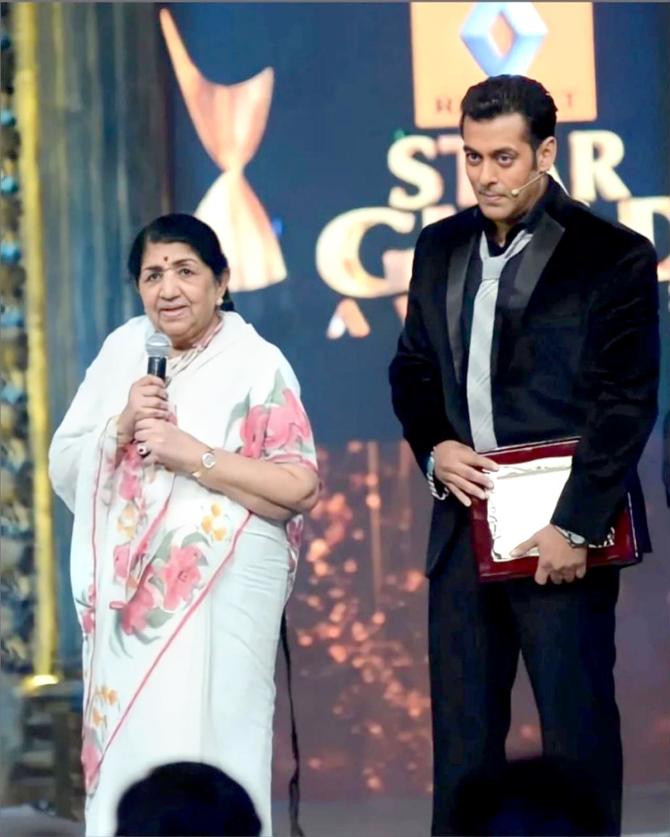 The Incomparable Lata Mangeshkar passed into the ages at 8.12 am on February 6.
Actors, singers, composers, others from the film fraternity mourn the Voice of India:
Salman Khan: U will be missed our nightingale. But ur voice shall live with us forever ...
Amitabh Bachchan: She has left us .. The voice of a million centuries has left us .. her voice resounds now in the Heavens! Prayers for calm and peace ..
Abhishek Bachchan: Today, we have lost the greatest of all time! We are all left heartbroken and speechless. An irreplaceable loss. Rest in glory Lataji. Thank you for blessing us with your voice, talent and compassion. We are privileged to have lived in the times of the great Lata Mangeshkar.
Kajol: If we play her songs one by one, we could hear her for a month and never hear the same song again. Prolific and profound. I mourn with the rest of the country for our nightingale... My deepest condolences to the family.
Anushka Sharma: God speaks through beautiful voices. Sad sad day for India as our nightingale leaves her mortal body. Lataji's voice has immortalised her forever. She will live in our hearts through her music. My deepest condolences to her family, friends and fans. RIP Lataji.
Dharmendra: Whole world is sad !!! Can't believe lata ji have left us for ever. We will miss you Lataji. I pray your soul be in peace.
Karan Kundrra: An era comes to an end!! the songs, the memories, the pride.. nightingale!! Your voice will live on ma'am through your incredible body of work! Om Shanti!
Diana Penty: Rest in peace Dear Nightingale. Thank you for sharing your beautiful voice with us.
Tamannaah Bhatia: We lost a legend today. Truly an end of an era. May her soul rest in peace and glory.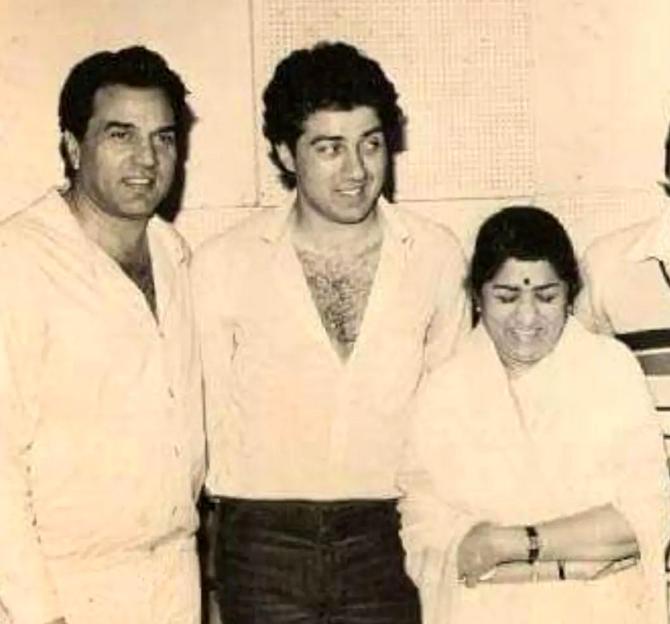 Sunny Deol: So sad to hear that Lataji is no more, going to miss her so much. End of an Era!
Lataji will always be the nightingale of India, whose voice has made generations sing, dance and cry. Her songs will forever feed our emotion. Heartfelt condolences to Ashaji and the family and friends. The entire country will miss her. Om Shanti.
Mika Singh: The Goddess of the Indian Music industry, our nightingale has sadly left us today. She was and will always be an entire institute of learning for Bollywood. Our respected Shree @lata_mangeshkarJi I cannot begin to describe in words what you mean to us all.
Didi thank you so much for giving us life, singers and musicians are living and eating because of your blessings. You will live on in our hearts and lives till eternity. Rest in eternal peace. Om shanti
Rajkummar Rao: Rest in Peace Lataji Huge Loss. सुरों की दुनिया ने आज अपना सबसे महत्वपूर्ण सुर खो दिया। LataJi, You will live in our hearts forever.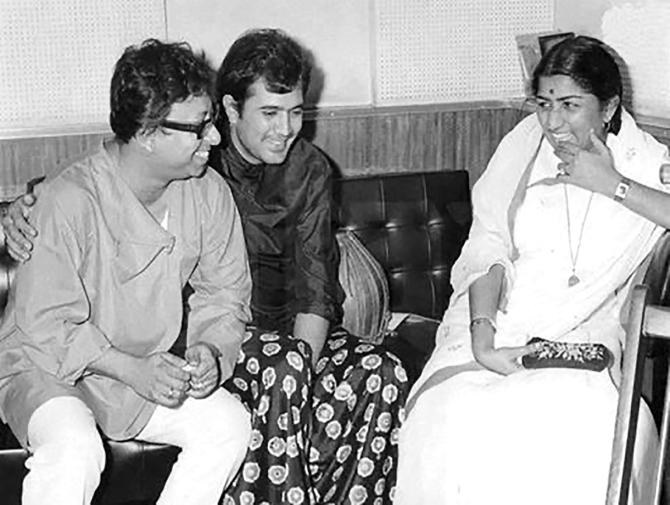 Twinkle Khanna: A formidable talent, Lataji lives on through her music, her voice running through our hearts. #TheImmortals
Vikrant Massey: #LataMangeshkarji has left behind her golden voice which was loved and will continue to be loved by generations to come. Thank you, we will miss you. May you rest in peace
Jacqueline Fernandez: Nightingale of India.. Her loss is irreplaceble.. Her contribution to music unparalleled.. Rest in peace Lataji
Mouni Roy: Rest in peace, light & legend ma'am. Deepest condolences to the family
Kirron Kher: The voice of Lataji will stay with us forever. A legendary singer and personality who only comes once in many centuries. RIP Bharat Ratna #LataMangeshkar ji. You will be missed. Om Shanti
Keerthy Suresh: Heartbroken and at a loss of words to hear about India's Nightingale, Lataji's demise. Indian cinema has lost one of its gems, but she will live on through her music for ever. My heartfelt condolences to the family.
Suniel Shetty: The nightingale of India has fallen silent forever in the mortal world; but the superpower of her voice that touched and calmed every soul is alive forever. And shall keep us alive eternally. What a great national loss #LataMangeshkarji
Sobhita Dhulipala: The nightingale has flown. Rest in peace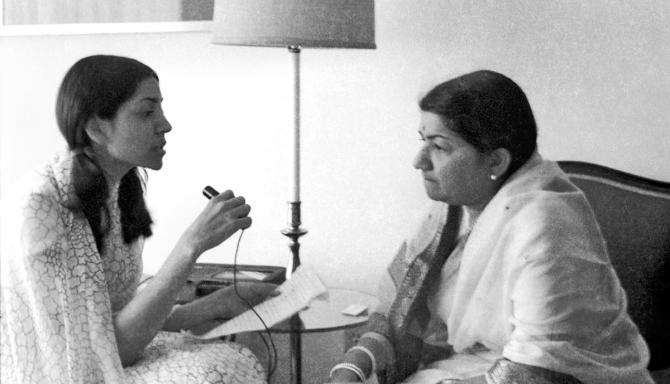 Deepti Naval: Can't imagine a world without Lataji . . . she can't go away . . . she will always be here . . . with us . . . always . . . Prayers.
Shreyas Talpade: Generations together have witnessed your magic. The legacy you have created is something no one will ever be able to match. You've inspired billions across the world, making the country proud at every step of the journey. It's a huge huge loss to the nation. We will miss you Lata Didi.
Shilpa Shetty: Lost a Legend today… Many generations will always remember you like this, @lata_mangeshkar ji A big loss to the entire nation. Om Shanti. May you Rest in Peace
Tisca Chopra: The voice of #India and a thousand leading ladies.. This loss is personal, to each one of us .. everyone has a favourite #LataMangeshkar song.. You won't ever leave our hearts and minds because you moved our souls with a voice straight from the gods .. Prayers to the family to bear this loss .. Om Shanti.
Badshah: Tera saaya sath hoga Rest in Peace Lataji.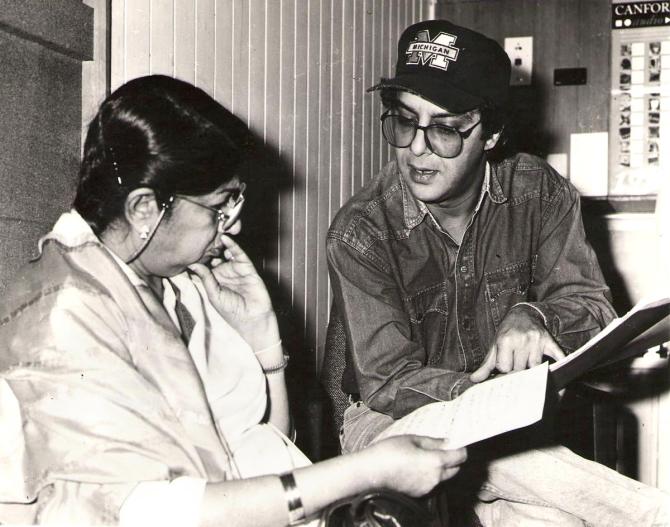 Anupama Chopra: Lataji and VVC working on Kuch Na Kaho during 1942: A Love Story. #RIP #throwback #endofanera
Shreya Ghoshal: Feeling numb. Devastated. Yesterday was Saraswati Puja & today Ma took her blessed one with her. Somehow it feels that even the birds, trees & wind are silent today. Swar Kokila Bharat Ratna #LataMangeshkar ji your divine voice will echo till eternity. Rest in peace. Om Shanti.
Genelia Deshmukh" R.I.P. #LataMangeshkarji You will always be India's pride and your voice will always be part of our lives and homes forever and ever… End of an Era.
Allu Arjun: It's a sad day. End of an era as the Nightingale of India #LataMangeshkarji is no more. She will continue to live in the hearts of people through her songs forever. My deepest condolences to the near and dear. May her great soul rest in peace.
Urvashi Rautela: Your legacy will inspire generations to come. Folded handsLegends live for eternity! #LataMangeshkar Ji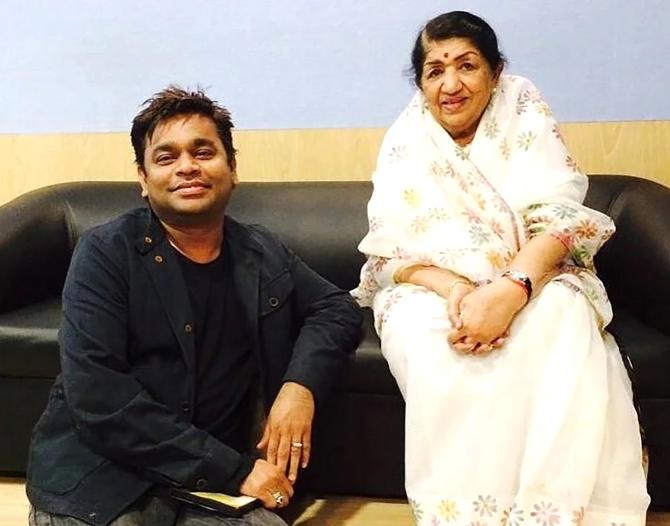 A R Rahman: Love ,respect and prayers.
Mrunal Thakur: लता दीदींच्या आयुष्याचा प्रवास जरी आज थांबला असला तरी दैवी सूरांमधून व सुमधुर आवाजातून भारतीयांच्या अंतकरणात दीदींनी लावलेला स्नेहदीप सदैव चैतन्यानं युक्त राहील.
Anil Kapoor: Heartbroken, but blessed to have known & loved this incredible soul...Lataji holds a place in our hearts that will never be taken by anyone else. That's how profoundly she has impacted our lives with her music. May she rest in peace & light up the heavens with her brightness
Zoya Akhtar: Immortal.
Vishal Dadlani" Request to journalists. Please don't call me to ask me about #LataMangeshkar ji having left us. I feel like the source of our music, the very notes of Music itself have fallen silent. At a time like this, what words can I find for you?
Esha Deol: Our Nightingale of India is no more, her melodious voice lives in our hearts forever. Shocked & extremely heartbreaking to know that our respected & most lovely @lata_mangeshkarji has passed away. Condolences to the family.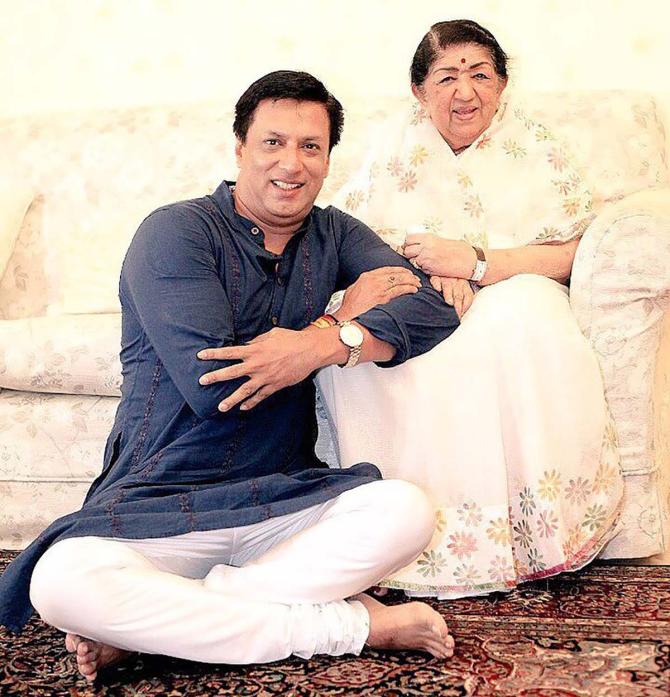 Bhumi Pednekar: A very sad day and a huge loss for all of us, her fans. Your contribution will live on forever ma'am. My condolences to the family and all her fans across the world.
Madhur Bhandarkar: Deeply saddened by demise of @lata_mangeshkar didi she has been a mother figure to me over the years, use to call her every fortnight & have conversations. It's a personal loss for me. Her presence will be immensely missed in my life. Love you Didi. #OmShanti #VoiceofIndia
Sophie Choudry: Can't find the words to express this sense of loss and grief. Meeting you was one of my most cherished moments. Rest in peace nightingale, for your voice will live on forever in every single heart. Aap Hindustan ki awaaz thi, hain aur hamesha rahengi. The greatest ever #LataMangeshkar #nightingaleofindia #hindustankiawaaz.
Tusshar Kapoor: Obviously, I don't have words that would do justice for a condolence, however, we all know she lived life to the fullest and is in a better place now! Lots of love and strength to the whole family and may her soul rest in peace! RIP @mangeshkarlata didi
Kajal Aggarwal: India has lost its nightingale! You will be terribly missed but your legacy will live forever.
Munmun Dutta: Short of words and will always be while saying anything about this LEGEND. Learning to sing early on in my childhood, I was always told to follow your path by my father. I am blessed and honoured to have shared my birthday with you.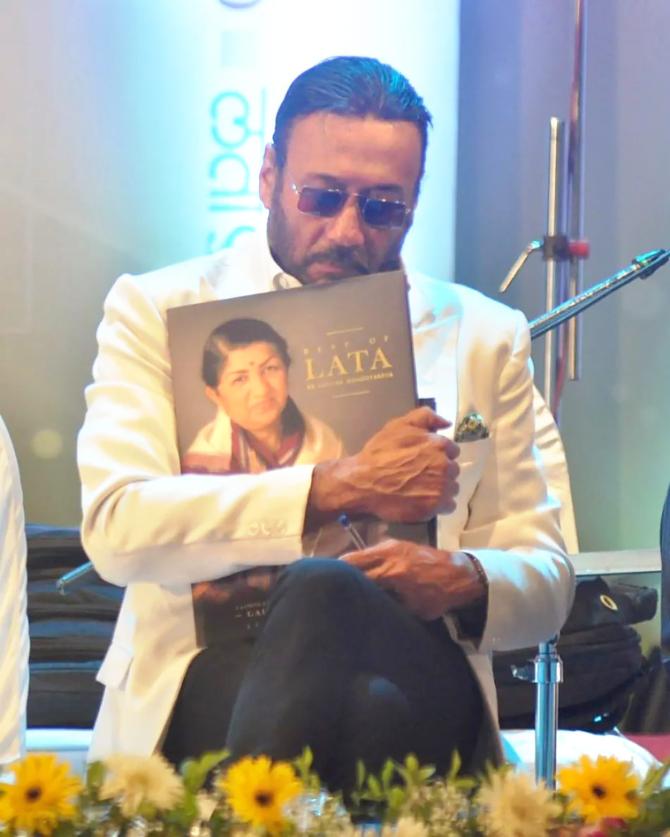 Aditi Rao Hydari: RIP #latamangeshkar The voice of love, hope, Bhakti, heartbreak, dreams… the voice of romance will eternally be yours. The heavens got lucky today.
Vir Das: India lost its nightingale today. This is sad devastating news.
Rhea Chakraborty" Thank you for your music, thankyou for your art. You will be missed deeply. My condolences to all the fans and family. India's nightingale will live on forever in our hearts. #latamangeshkar Om Shanti.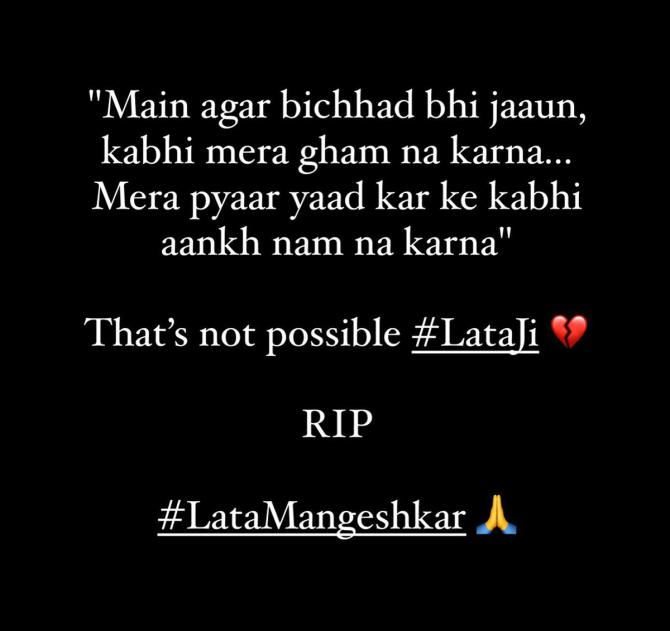 Dia Mirza: Lata Mangeshkarji's voice will always be India's voice. Our glorious nightingale of India. Our Bharat Ratna. Rest In Glory. Om Shanti
Chiranjeevi: Nightingale of India, one of the greatest Legends #Lata Didi is no more. HeartbrokenBroken heart The vacuum due to this colossal loss can never be filled. She lived an extraordinary life.Her Music lives on & will continue to cast a spell until Music is there! Rest in Peace #LataMangeshkar
Virender Sehwag: The Nightingale of India ,a voice which has resonated with, brought joy and happiness to millions around the world leaves. Heartfelt Condolences to her family and fans.
Gautam Gambhir: Legends live for eternity! No one will ever be like her! #LataMangeshkar
Harsha Bhogle: In grief. In agony. One of the greatest Indians has left us. Thank you for the songs, the memories, the pride we felt because of you. #LataMangeshkar
Venkatesh Prasad: There will never be another Lata Didi. End of an era as a Nightingale and jewel of India, Bharat Ratna #LataMangeshkarji leaves her mortal body, but she will live on in the hearts of generations to come through her soul stirring music. May her soul attain Sadgati.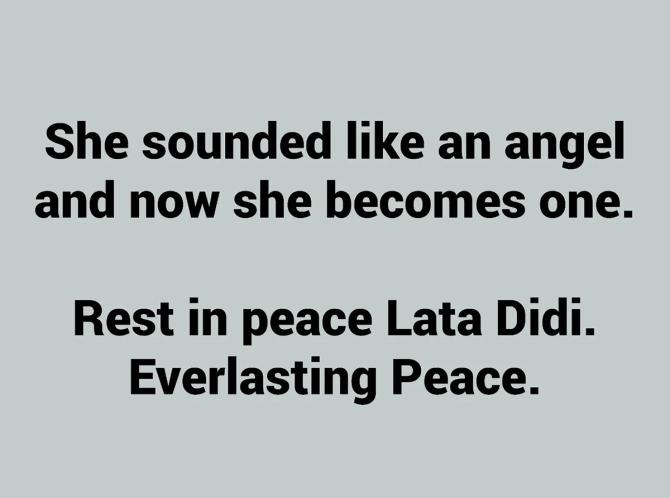 Kapil Sharma: अलविदा लता दीदी आपके साथ मुलाक़ातें और आपकी प्यारी बातें हमेशा याद रहेंगी।आने वाली बहुत सारी पीढ़ियाँ आपके ग़ानों से बहुत कुछ सीखती रहेंगी।आप हमेशा हमारे दिलों में रहेंगी
Karan Johar: Today heaven truly gained the voice of an angel. I grew up listening to Lata ji's song and as I mourn her loss today I know with absolute confidence that unki awaaz hi pehchan hai & she has left an indelible mark on our Indian culture for many generations to come.
And today the words of my favourite song resonate very deeply in my heart as I sing lag jaa gale, ki phir yeh haseen raat ho naa ho... shaayad phir iss janam mein mulaakat ho naa ho.
Thank you for making an entire nation swoon with your pure voice, we will miss you. Rest in peace, serenity & power. #LataMangeshkar
Anupam Kher: भारतरत्न #LataMangeshkar जी हमारे बीच से कहीं जा ही नहीं सकती।उनकी छवि और उनकी आवाज़ हर भारतीय के दिल और आत्मा में हमेशा के लिए छाई रहेगी।पर शायद ऊपर देवी देवताओं को भी #लतादीदी की आत्मीय आवाज़ सुनने का दिल किया।सो बुला लिया।वैसे मैं आपके Whatsapp messages बहुत मिस करूँगा!
Kumar Sanu: Deeply saddened to hear that Lata Didi passed away! No words. She was Maa Sarasvati for me and all the singers. She was a blessing for the music industry. Bhagwan unki atma ko shanti de. Om Shanti